What we have here is the latest lesson in the First Amendment, courtesy of a sheriff in Texas who posted this image on his Facebook page, seeking to identify the driver so he could have a little chat with her.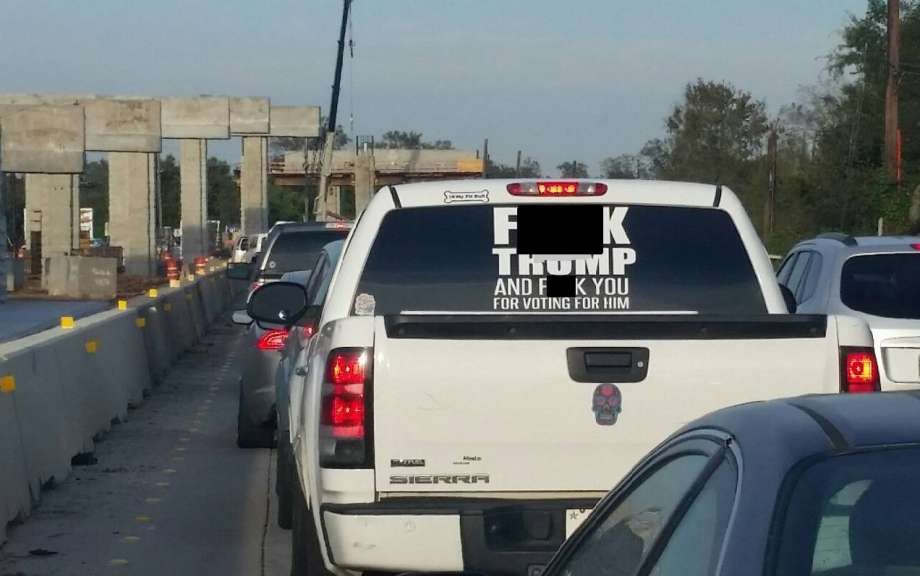 Fort Bend County Sheriff Troy Nehls created quite a stir in Texas when he posted the message on his Facebook page, apparently threatening disorderly conduct charges against the driver, the Houston Chronicle reports.
The sheriff said he'd gotten "quite a few" complaints from other drivers.
"It's not to cause hate or animosity," said owner Karen Fonseca, 46. "It's just our freedom of speech and we're exercising it."
"Many families have called that have seen that truck on our county roadways and are very offended by the language on the truck," said Nehls, who reportedly is weighing a run for Congress. "I think they're walking a fine line."
The ACLU begged to differ, posting that it's not against the law to use profanity on a bumper sticker.
Fonseca was booked into jail on Thursday afternoon on an outstanding warrant on a fraud charge.
She used to work for the sheriff in the county jail, the Chronicle says.