I have always thought that if news photographers would occasionally turn the camera around, they'd get a more accurate depiction of the event they're covering.
Like this moment, for example. The vigil in Sutherland, Texas for the victims of the mass murder on Sunday.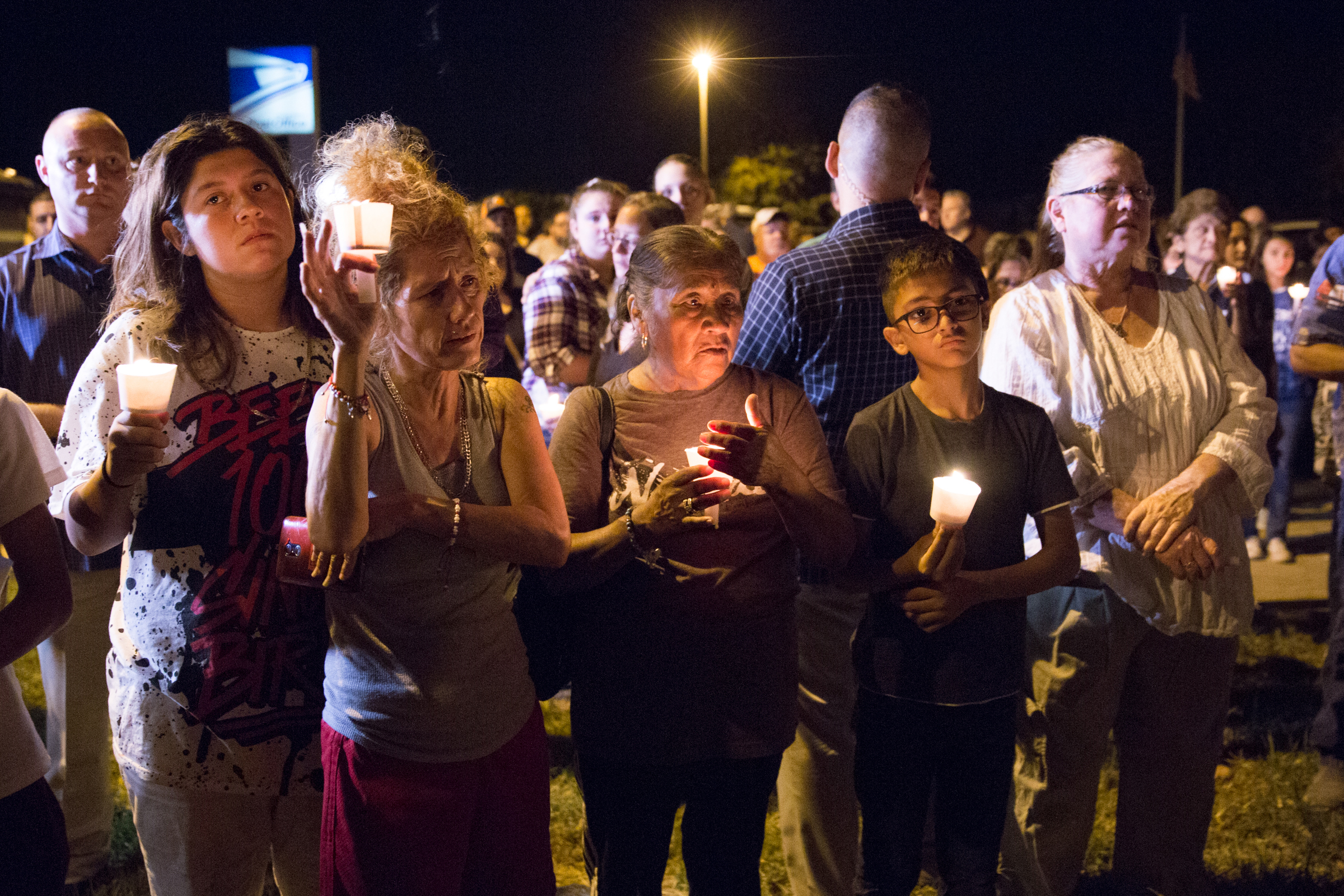 "What you didn't see was the scrum engulfing your friends and loved ones, photographers and reporters with iPhones jockeying to capture an image that didn't also include the media melee," Dallas Morning News reporter Lauren McGaughy writes today in an open letter to the town's residents.
She thinks the news media owes Sutherland an apology and says there must be a better way to cover stories like this.
She got there relatively early and was invited in by one family still waiting on word of the fate of four family members. The next day, she watched the same family turn away dozens of reporters.
"For a moment I felt triumphant — I got the story — and in the next moment, sickened by my own arrogance," she writes.
As journalists, our role as observers and investigators in times of tragedy is important. But so is our empathy and our humanity. As a profession, we must have a conversation about how best to chronicle horrors like this. We can do better.

To the families who opened up to us and put up with me, thank you. The media horde, myself included, owes you an apology. I hope you'll soon find a quiet moment in which to mourn.