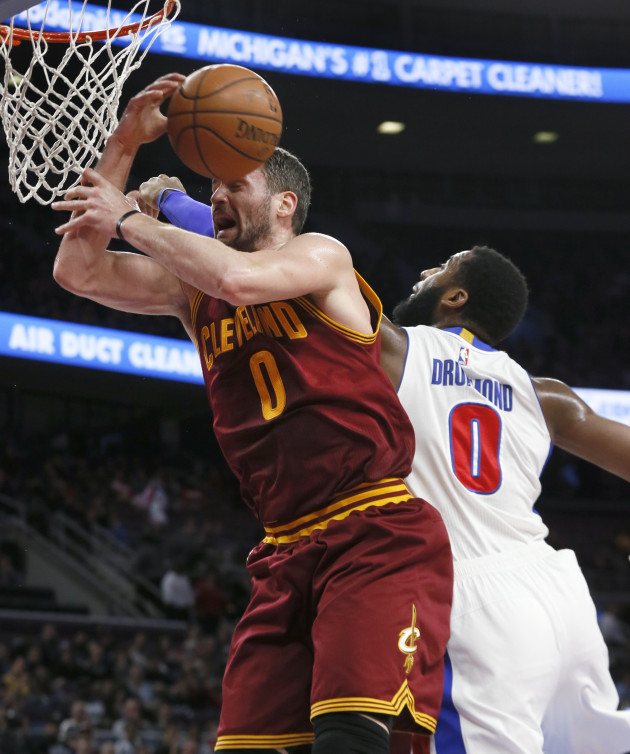 As long as his team was playing well — which it has since his trade from the Minnesota Timberwolves — Kevin Love wasn't likely to be dogged by the type of locker room rumors as he was with the Timberwolves.
Those days are over. The Cleveland Cavaliers have dropped six of their last eight games and 10 of their last 14, and the Kevin Love watch is well underway with things turning ugly.
Love missed games this weekend because he was sick.
Or was he?
Adrian Wojnarowski of ESPN reports a clubhouse meeting put Love in the crosshairs, with teammates accusing him of bailing on them.
Several players were pushing for the Cavaliers' management and coaching staff to hold Love accountable for leaving the arena before the end of Saturday's game, and then missing Sunday's practice, league sources told ESPN.
There's something comforting about time passing and the world feeling like it's constantly in upheaval but simultaneously knowing that everything is Kevin Love's fault

— Bill Barnwell (@billbarnwell) January 23, 2018
Wojnarowski said things calmed down once Love explained himself, although there are no details about what Love said. Perhaps they were just happy to see him playing defense.
Timberwolves fans fretted for years that Love might leave their team. Then he was traded for Andrew Wiggins and it's been nothing but "Kevin who?" since.
Power-ranking the weirdest NBA storylines right now…
1. Cavs vs Kevin Love
2. Kawhi vs. Spurs
3. Total Wizards dysfunction
4. J-Kidd media rehab tour
5. MJ/Kemba
6. Lillard/Paul Allen
7. Young LeBron's Instagram
8. Every Rob Pelinka quote
9. Kobe Oscar nom

(NO LAVAR BALL!!!)

— Bill Simmons (@BillSimmons) January 23, 2018
Last night, Wiggins scored 40 points as the Timberwolves equalled their win total for all of last season.
The lesson? Don't spend your life worrying about things that might happen.