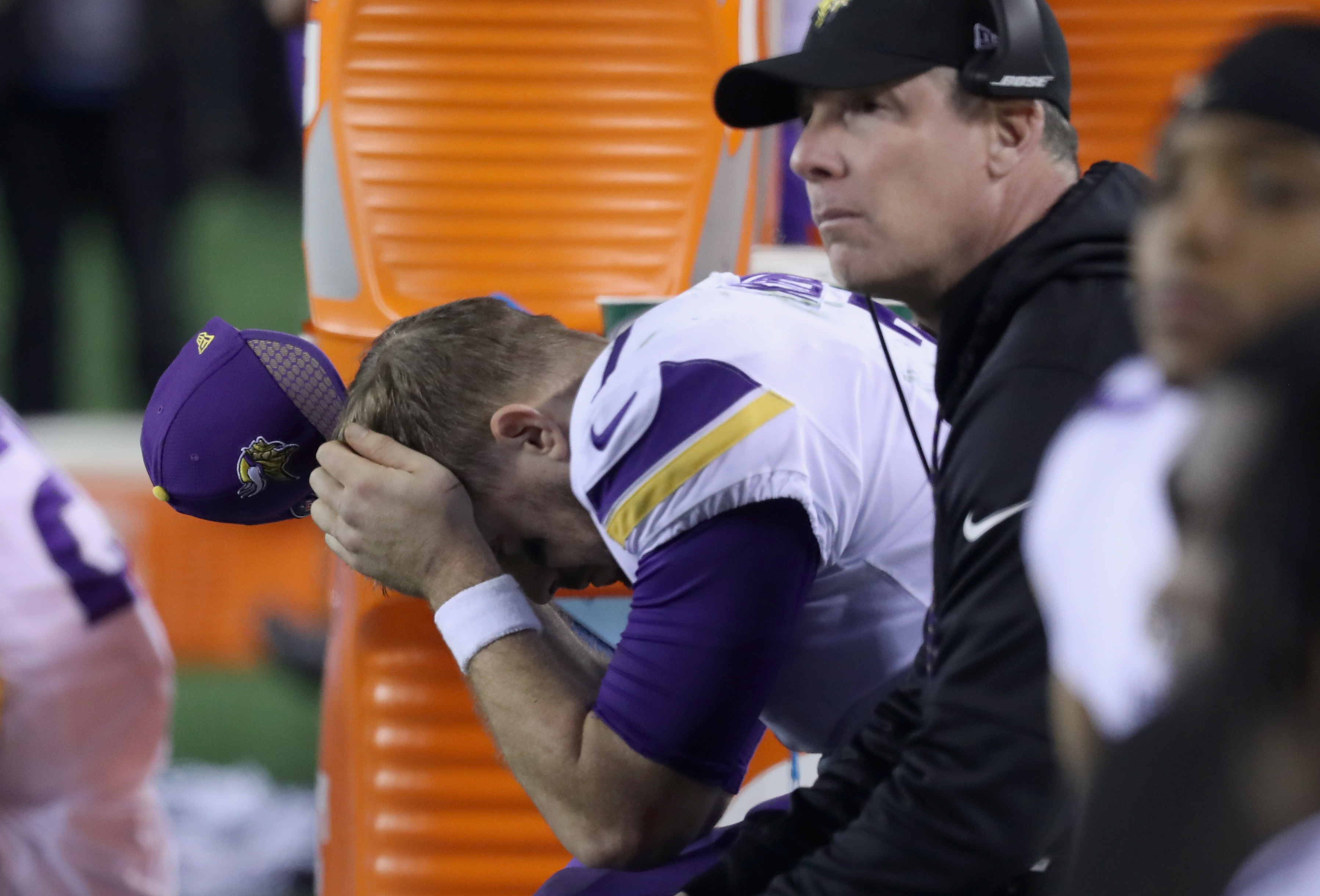 That was no fun at all.
The Vikings choosing the NFC Championship game to play their worst game of the season is the type of loss that makes them a punching bag now for the fans who were sure that, given the opportunity, they'd again break our hearts on the way to the Super Bowl.
That would be unfortunate because it's been a long time since we've all had the kind of fun together that we had in the last week, despite football's best effort to make us hate it.
So perhaps it's a sign of how tribal and divided we've become that it took a sport like football — with its public funding shakedowns, chronic traumatic encephalopathy, and disdain for those who seek an American value like racial equity — that brought us together for a week.
To be sure, with the Vikings out of the Super Bowl picture, the next two weeks will be insufferable with the rich and well connected taking over our restaurants and closing our streets; and the two most obnoxious fan bases in sports challenging our Minnesota Niceness. Good luck to the Super Bowl volunteers who have to be nice now to fans from Philadelphia who threw beer and punches at Vikings fans on Sunday.
Eagles fans are coming to Minneapolis and now hosting a Super Bowl seems like the dumbest idea since Miguel Sano in right field.

— MyLittleBloggie (@MyLittleBloggie) January 22, 2018
But none of that can erase the last week, when a downtown was bathed in the warmth of a purple glow, when people held doors for each other, when fans, smitten with the very idea of sportsmanship, collected $200,000 for a charitable foundation of an opposing player, and when the culture of the arts even embraced the official sport of the uncultured.
Hey @Vikings,

Our crowd was fired up tonight! From our fans to yours, #BringItHome!

Love,#MNorch

P.S. – #SKOL pic.twitter.com/PEuebZRigX

— Minnesota Orchestra (@mn_orchestra) January 20, 2018
Even in the loss on Sunday, there was a pride in who we are. Better to lose as Minnesotans, than to win as Philadelphians, Philadelphians proved.
Listening to @TheCurrent on Minnesota Public Radio and they are having a tough time with the Vikings' loss. And they're blaming themselves. We all still love you, Minnesota. #GiveMinnesotaAHug

— Jake Tapper (@jaketapper) January 22, 2018
Now that it's over, we're free to return to our tribes and, goodness knows there are plenty of issues over which to once again wage war with each other.
But it's worth remembering that pulling together for a week was a lot more fun.