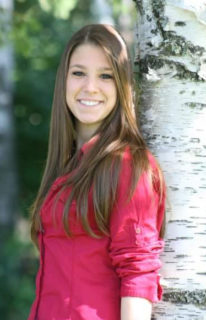 Jessica Bloomberg, 26, was found dead in a car in Minneapolis on Dec. 29. She died from a heroin overdose. Submitted photo
On his long, daily commute from his west metro office to his home in Buffalo, Minn., Bob Bloomberg has a lot of time to talk to his 26-year-old daughter, Jessica.
"I talk to her in the seat next to me and I tell her I'm going to remember you the way you used to be and how fun you used to be,'" he says.
Jessica isn't in the seat. She's dead.
She and a roommate were found in a running car in December outside a suspected drug dealer's house in north Minneapolis. Half the amount of heroin and Oxycodone found in her blood could kill a 200-pound man, Bloomberg says the medical examiner told him recently.
"I would be a fool to think that was the first time she used," he says.
"I never thought this would happen. I thought the worst that would happen was a car wreck, a detox situation, but I never ever expected this," he says. "I just … I always kind of thought she'll figure it out, she'll clean up, something will happen to someone else and she'll knock it off."
He's spent about six hours in the last month sitting at the spot where his daughter died: outside a home on North Third Street. "I sit there and bawl my ass off," he says.
Jessica's road to North Third Street appears to have begun 15 years ago with an ugly divorce between Bloomberg and his ex-wife. A custody battle ensued.
"She was a really good kid; A's and B's in school," he said of his daughter. That all changed with the teenage years and an initial week-on/week-off custody arrangement.
He says Jessica didn't like the rules at his house. He wouldn't buy booze for her at 14, nor let her boyfriend spend the night. She referred to weeks she was to spend at his house as weeks to disrupt his family.
"She was so anti-everything," he said.
By the end of the school year in 2006, she was so disruptive, he decided she couldn't stay with him and his new family anymore.
She stopped going to classes at Robbinsdale Armstrong, and drank excessively.
"By the time she was 17, she had been arrested three times for underage drinking, shoplifting, and one for terroristic threats," according to Bloomberg. She moved out at 18, moved in with friends and got a job. In a bar.
"She had a DUI before she was 19, then she got another one not even a year later, lost her license, paid her fines, did all the stuff the court was telling her to do, but she spent a couple weeks in jail. I actually thought, 'maybe this would be good for her.'"
It wasn't.
She was required to use an interlock device that required her to breathe into it to start a car. Her dad says she'd get off work, get drunk, and have a sober person blow into the device.
An accident that injured the driver of another car followed. Jessica was intoxicated.
That, Bloomberg says, is the point at which she met a boyfriend who would take care of her. And, for a time, things improved. Bloomberg and his daughter participated in a program to help resolve their differences. Once a week, for six weeks, they met with a counselor. Once a week, Bloomberg did something else: He'd check on her and her boyfriend by logging in to MNCIS, the state's judicial system electronic records site.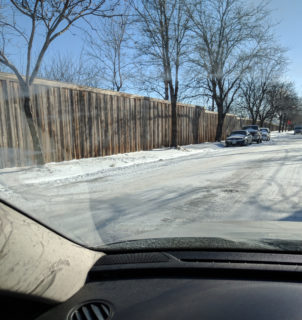 Several times a month, Bob Bloomberg drives to the spot on North Third Street in Minneapolis, and visits the spot where his daughter died. Photo courtesy of Bob Bloomberg
He found that her boyfriend had been picked up for possession of methamphetamine "on the night when he was driving my little girl around."
"Now you're stalking me and my boyfriend?" Jessica said when her father confronted her.
She ended counseling and refused to talk to him again.
Bloomberg tried to warn other family members about a warning sign that his daughter was using and/or dealing meth with her boyfriend. But by the time they logged into MNCIS for proof, the documents of the arrest were gone. And Robbinsdale police refused to release any records. Jessica's boyfriend had entered a diversion program and the records were expunged.
"I sent a long message to Jessica that said, 'I'm very worried about you. I don't know who this guy is. You're playing with fire and you need to get out of there right now'," Bloomberg said.
There was no response.
The call came at 6:30 a.m. on Dec. 30. It was Bloomberg's ex-wife.
The Jordan Police Department had knocked on her door saying the body of their daughter had been found in a car in Minneapolis with a man who was also dead, and they needed a positive identification. Bloomberg said he'd go, but first he called the police to see if the man was Jessica's boyfriend. It wasn't.
"So I called him and left a message and said, 'Please call me and tell me what you know about where Jess was supposed to be last night," Bob Bloomberg says. "I waited a minute, then I text him. He saw it. And I sent another one. He saw that one too. But my phone wasn't ringing back."
"I figure if I'm innocent of something and the father of my dead girlfriend is calling me, I'm on the phone. To this day he's never, ever sent me anything. I put that together in a matter of minutes."
Jessica was brought to a Fridley funeral home.
"I threw myself on top of my daughter and bawled my eyes out for 45 minutes," he said.
Then her boyfriend walked in.
"I walked up and said, 'I called you. Where was she? Why was she there?'"
"He said 'I don't know.'"
"You know something," Bloomberg said.
"'I don't want to talk to you. I was told not to,' " he says the boyfriend said.
After his daughter's funeral, Bloomberg went to the apartment in Blaine that Jessica shared with her boyfriend and the man who also died in her car.
Right away, he says, things didn't add up.
He found flat-screen TVs, dozens of men's watches, new furniture and bags of clothing with attached tags, but no receipts.
"I think they were shopflifting, selling it on the street, and using the money to score or buy what they needed," Bloomberg says.
He found something else: her boyfriend's drug arrest records and purses inside purses inside purses, the last of which revealed crack pipes, needles, wire used as a filter, and black tar heroin.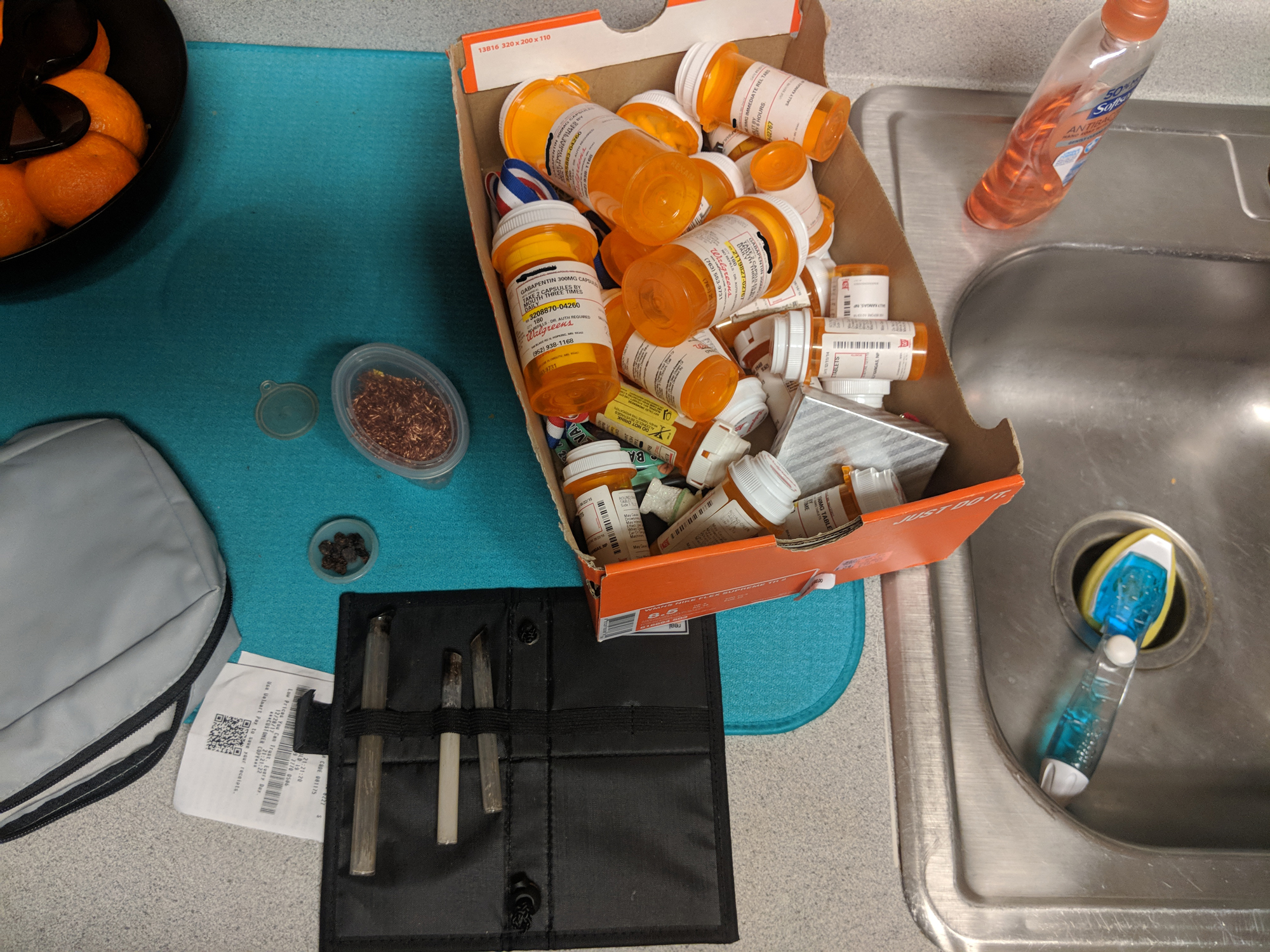 Heroin, prescription bottles, and drug tools found in the apartment Jessica Bloomberg shared with her boyfriend and a roommate. Courtesy of Bob Bloomberg
Bloomberg called the cops, figuring it would connect his daughter's death to what he figured was a drug-dealing boyfriend. Maybe it would save someone else's daughter.
But the police said to flush the drugs; there wasn't enough to charge anyone, and, besides, the boyfriend would just say it wasn't his.
For the last month, he's dogged the police to investigate the boyfriend and find out where the drugs came from. In late January, they told him that they sent the case to the county prosecutor for an opinion.
On Tuesday, they got one. No one will be charged in the case.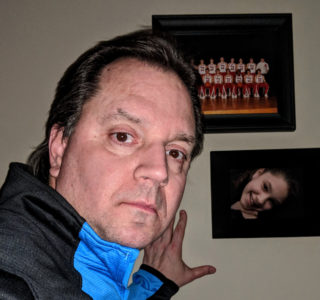 Bob Bloomberg
In the meantime, he's written to U.S. Sen. Amy Klobuchar and U.S. Rep. Tom Emmer, asking if there isn't something they could do to change the law that made proof of an arrest for meth disappear. Neither has responded.
"My daughter chose her destiny," Bloomberg says. "Whether she did what she did by mistake, accident, overdosed because she thought it wasn't as potent, people are dying. To me I'd think the police would at least want to know where she got the drugs from to get them off the street."
"Maybe if I'd have been able to show someone his record, something might have changed. If someone possesses it, people should know."
Bloomberg's story is the story of thousands of parents of dead children across the country who didn't think heroin was targeting their children. He wants to alert anyone else who still thinks it doesn't.
"I thought maybe she was doing cocaine once in a while. Heroin, that's not something that crossed my mind.
"Do I regret thinking that now? Of course," he says. "Had I known that the boyfriend was in it as deeply as he is, I would have driven to her apartment and done whatever. I'd happily sit in a jail cell right now."
When he visits North Third Street and cries at the place Jessica died, he does something else.
"I've knocked on every damn door," he says. "My wife gets mad at me. She says 'you're going to get killed.' But I've knocked on a good 30 doors. And a lot of people who live in that neighborhood, know exactly what goes on there on Friday and Saturday night. And they're scared. They don't want to live there, but they have no choice."
"I've knocked on that door," he says of the house where Jessica's car was parked. "A guy has answered. I said, 'Can I buy drugs here?' And he looked at me like, 'who the hell are you?' I said, 'my daughter died right over there, can I buy drugs here?' And he slammed the door in my face."
"Jessica did what she did to herself. Maybe she was using something and she didn't quite know what it was," Bloomberg says. "But she did it to herself and I have to come to grips with that."
It helps to talk about it, he says.
It also helps to look at a text message he received on his birthday, 11 days before she was found dead.
"Happy Birthday, Dad. I love you," it said.
"I followed it up with 'I really wish we could see each other,' " he said.
He never got a response.
Related: