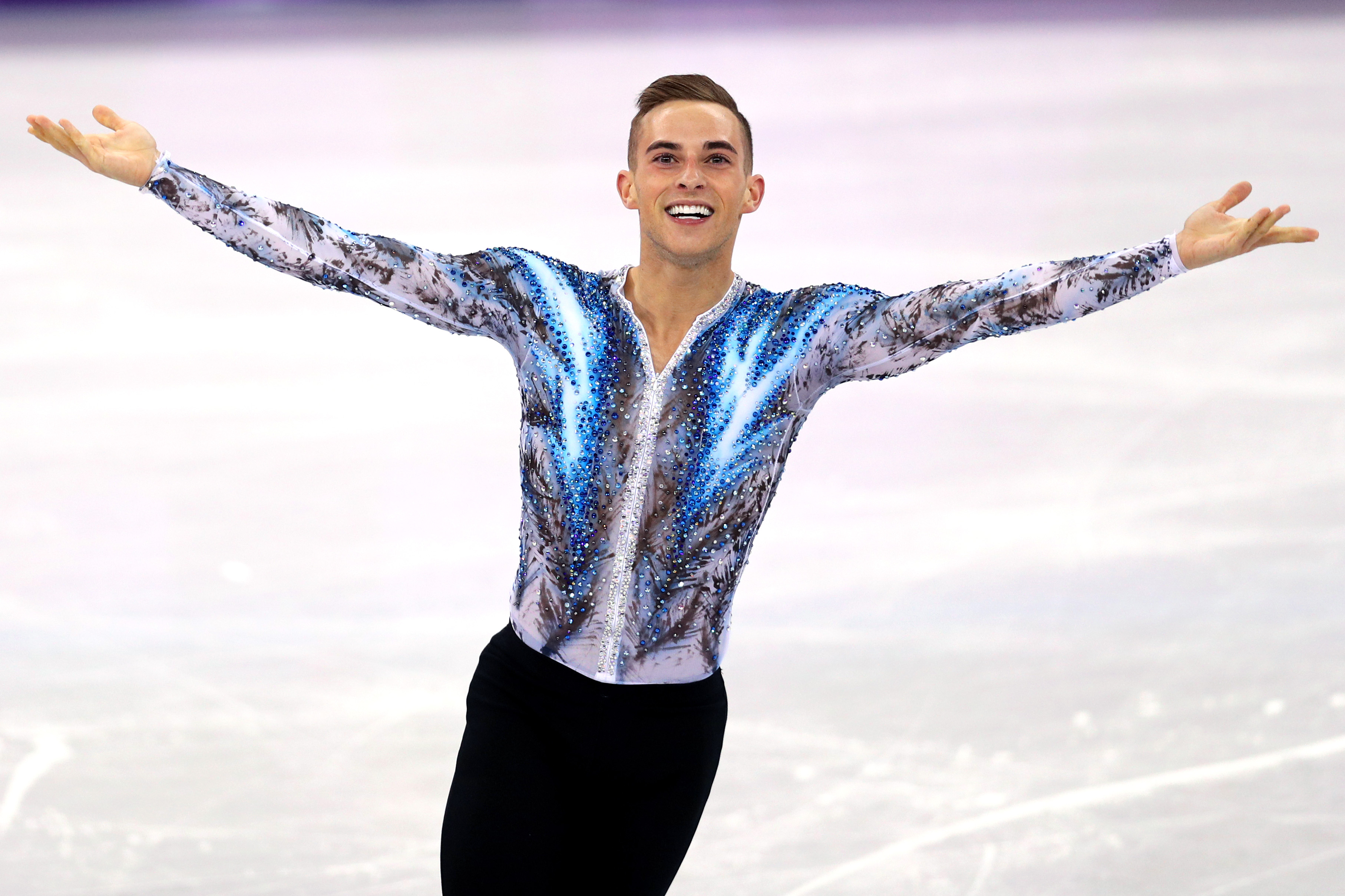 Back in the day, it was so easy for anyone to be a figure skating expert. It really only meant knowing one thing: if a skater fell, that was it. They'd lost. Better luck next time.
These days, you need to be a rocket scientist who also moonlights as a brain surgeon to understand the scoring system.
Witness: The men's free skate in the team competition Sunday night at the Olympics.
Even though American Adam Rippon skated a clean program, he finished in third place behind Canada's Patrick Chan and Russian athlete Mikhail Kolyada. Both fell during their programs.
Twitter did not understand. But … but those other two guys fell, didn't they?
I'm not saying Adam Rippon coming in second to the Russian dude is the next big Russia issue but I kind of am. #Olympics #AdamRippon pic.twitter.com/OJD4AhHJsh

— "Celia" (@_celia_bedelia_) February 12, 2018
Adam Rippon – More like Adam Got Ripped Off. #AdamRippon #OlympicGames2018

— M I C H A (@mighty_mite14) February 12, 2018
#Olympics My understanding of figure skating at this point is the more you fall the higher you score. #AdamRippon

— Simon Gloom (@simongloom) February 12, 2018
Relax. There's no conspiracy. Here's why Rippon wasn't in the top spot at the end of the night: right now, figure skating is a bit of a numbers game, with the scoring system rewarding difficulty. And in men's figure skating, difficulty means loading a program with quad jumps. Sure, it could backfire — but it could also mean a big score, even if the end result isn't quite perfect.
Rippon didn't have a single quad in his program. Chan landed two. Kolyada fell on one but landed the other. (If you're really interested in how these jumps and scores break down, check out this Washington Post piece)
There's also a bunch of technical stuff that could be debated, like who had better edges, footwork and lines, but that's for the rocket scientist crowd. (Got something to say? Tweet me @n_yang)
Here's something to also keep in mind: American Nathan Chen, considered Team USA's best hope for a figure skating gold at these Olympics, is going to have at least five quads in his free skate program. He won nationals last month with a total combined score of 315.23 — more than 40 points higher than the second-place finisher.
Note from cranky middle-aged editor: This is what's supposed to happen when you fall down in the Olympics: You become the poster child for the "Agony of Defeat" for 30 years.