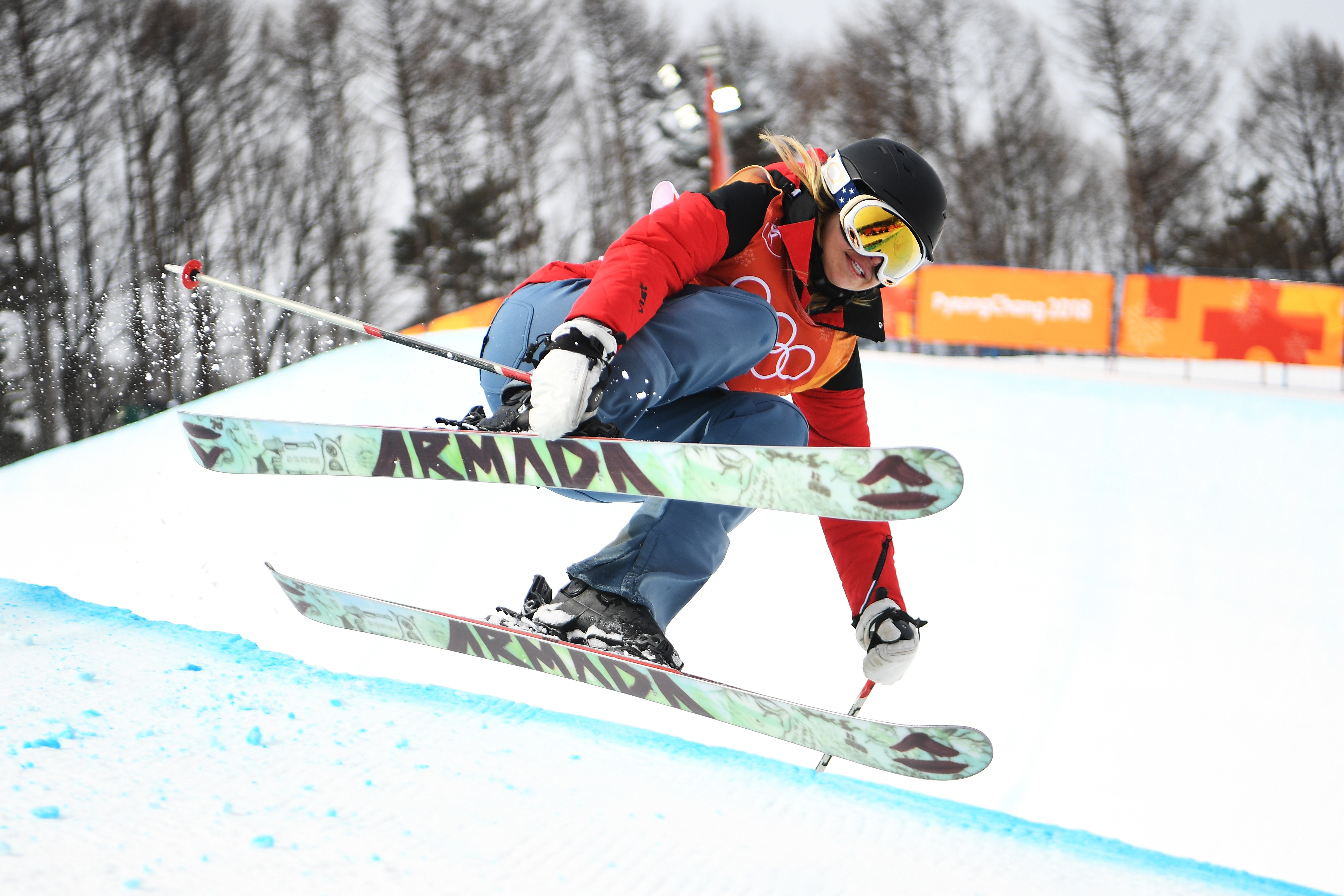 Elizabeth Swaney's motto might as well be, "somebody's got to finish in last place."
Mission accomplished.
The American-born, Harvard-educated, software engineer recruiter from San Francisco competed for Hungary (because her grandparents were born there) when she turned in an uninspiring performance in the women's freeski halfpipe qualifiers on Monday.
Compared to the other competitors, Swaney isn't very good at this. But she gamed the Olympic system to compete, the Boston Globe says, and you either think that's great or that's embarrassing.
To qualify for the Olympic freeski halfpipe competition, an athlete must consistently finish in the top 30 of World Cup events. The thing is, there are rarely 30 entries in those events, so Swaney was always able to make the cut.

"The field is not that deep in the women's pipe and she went to every World Cup, where there were only 24, 25, or 28 women," longtime FIS ski halfpipe and slopestyle judge Steele Spence told the Post. "She would compete in them consistently over the last couple years and sometimes girls would crash so she would not end up dead last. There are going to be changes to World Cup quotas and qualifying to be eligible for the Olympics. Those things are in the works so technically you need to qualify up through the system."

Due to a combination of injuries, limits on how many athletes can qualify from one country, and a Hungarian team rule that reallocates some spots on the Olympic team to balance the number of men and women, Swaney made it.
She said she was disappointed not to qualify for the finals.
Social media mostly slaughtered her (mostly people who didn't compete in the Olympics, mind you) , but there were hints of inspiration that the world still appreciates someone who's OK with seizing an opportunity finish last.