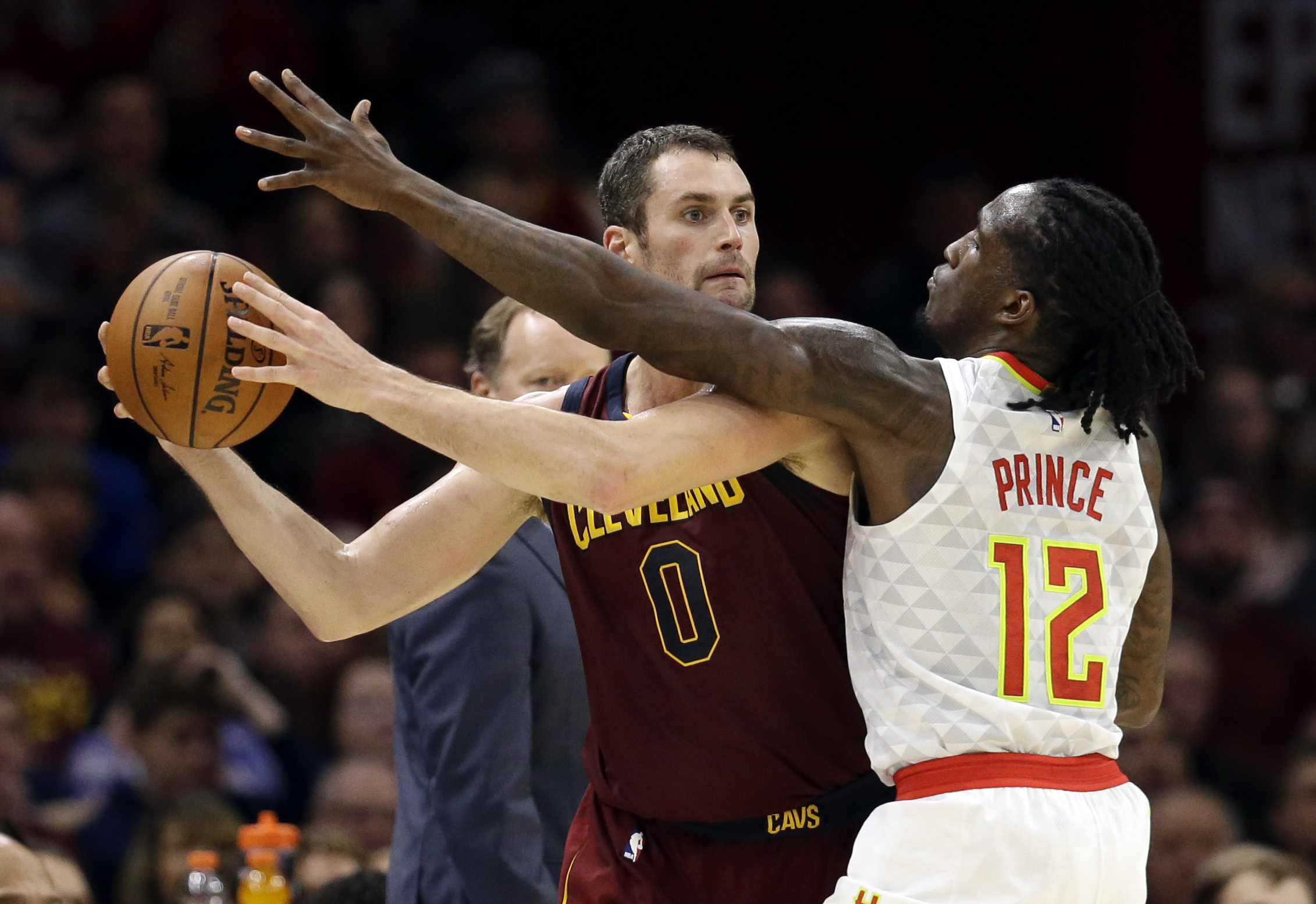 Kevin Love, the former member of the Minnesota Timberwolves, says he's changed the way he thinks about mental health now that he's had a recognizable run-in with mental illness.
He writes in The Players Tribune today that he had a panic attack in November right during a game between his Cleveland Cavaliers and the Atlanta Hawks.
After halftime, it all hit the fan. Coach Lue called a timeout in the third quarter. When I got to the bench, I felt my heart racing faster than usual. Then I was having trouble catching my breath. It's hard to describe, but everything was spinning, like my brain was trying to climb out of my head.

The air felt thick and heavy. My mouth was like chalk. I remember our assistant coach yelling something about a defensive set. I nodded, but I didn't hear much of what he said. By that point, I was freaking out. When I got up to walk out of the huddle, I knew I couldn't reenter the game — like, literally couldn't do it physically.

Coach Lue came up to me. I think he could sense something was wrong. I blurted something like, "I'll be right back," and I ran back to the locker room. I was running from room to room, like I was looking for something I couldn't find.

Really I was just hoping my heart would stop racing. It was like my body was trying to say to me, You're about to die. I ended up on the floor in the training room, lying on my back, trying to get enough air to breathe.

The next part was a blur. Someone from the Cavs accompanied me to the Cleveland Clinic. They ran a bunch of tests. Everything seemed to check out, which was a relief. But I remember leaving the hospital thinking, Wait … then what the hell just happened?
Love says he was relieved a few days later when he played well in a game, but was more relieved that nobody found out "what the hell just happened."
"What I was worried about wasn't just my own inner struggles but how difficult it was to talk about them. I didn't want people to perceive me as somehow less reliable as a teammate, and it all went back to the playbook I'd learned growing up."
The man's playbook. The one that says you don't talk about what you're feeling.
You're even more powerful now than ever before @kevinlove!!! Salute and respect brother! ✊🏾💪🏾🙏🏾 https://t.co/6nL6WoZMCm

— LeBron James (@KingJames) March 6, 2018
The Cavaliers found him a therapist and he got an immediate appointment (note: This is where professional athletes with mental health issues differ from just about everyone else).
In the short time I've been meeting with the therapist, I've seen the power of saying things out loud in a setting like that.

And it's not some magical process. It's terrifying and awkward and hard, at least in my experience so far. I know you don't just get rid of problems by talking about them, but I've learned that over time maybe you can better understand them and make them more manageable.

Look, I'm not saying, Everyone go see a therapist. The biggest lesson for me since November wasn't about a therapist — it was about confronting the fact that I needed help.
"So if you're reading this and you're having a hard time, no matter how big or small it seems to you, I want to remind you that you're not weird or different for sharing what you're going through," he said.