Since the 1960s, studies have asked children to draw pictures of scientists and since the 1960s, the pictures have depicted a man. Of the 5,000 drawings submitted then, 4,972 showed a man.
Now, an analysis of all the studies shows nearly 28 percent of the drawings look like this, ABC News says.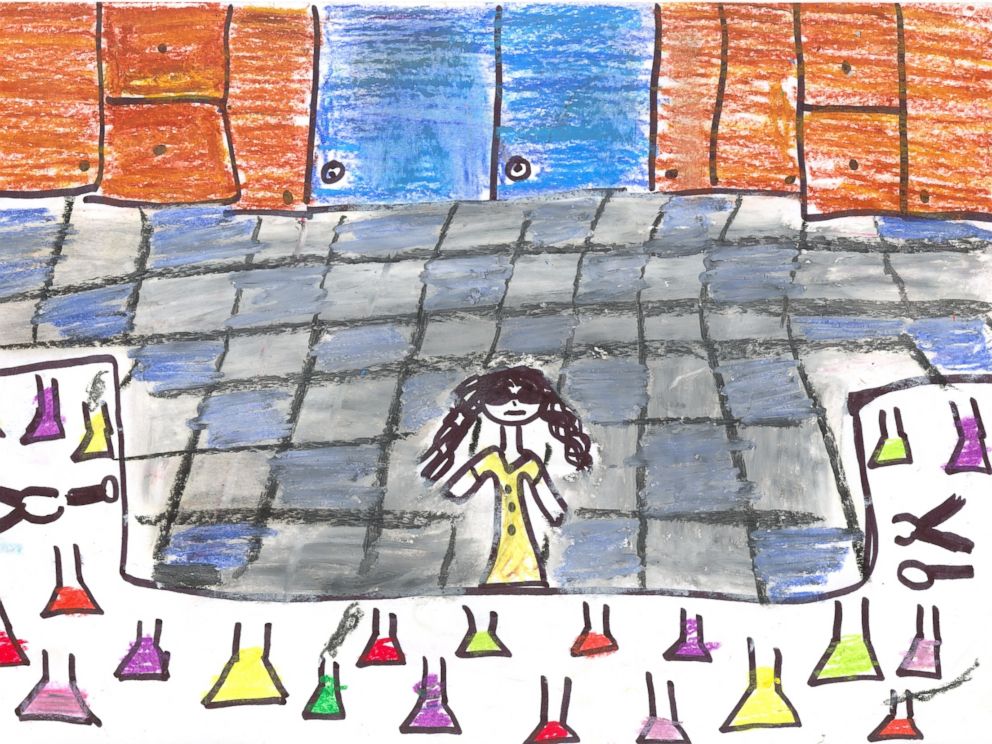 Drawings by the 6-year-olds generally depict the same gender as the artist, which is about what it is when children are asked to draw anybody.
However, the study said, by the time girls turn 11, their drawings have shown primarily men. But that is changing, thanks to more portrayals of women in media.
"Given this change in stereotypes, girls in recent years might now develop interests in science more freely than before," said study lead author David Miller in a news release. "Prior studies have suggested that these gender-science stereotypes could shape girls' interests in science-related activities and careers."
The researchers also studied how children form stereotypes about scientists across child development. The results suggested children did not associate science with men until grade school; around age 5, they drew roughly equal percentages of male and female scientists.

During elementary and middle school, the tendency to draw male scientists increased strongly with age. Older children were also more likely to draw scientists with lab coats and glasses, suggesting that children learn other stereotypes as they mature.

"These changes across children's age likely reflect that children's exposure to male scientists accumulates during development, even in recent years," said David Uttal, a co-author of the study and a professor of education and psychology in Northwestern's School of Education and Social Policy and Weinberg College of Arts and Sciences.
From the archive: How a victim of a civil war became a science giant (NewsCut)