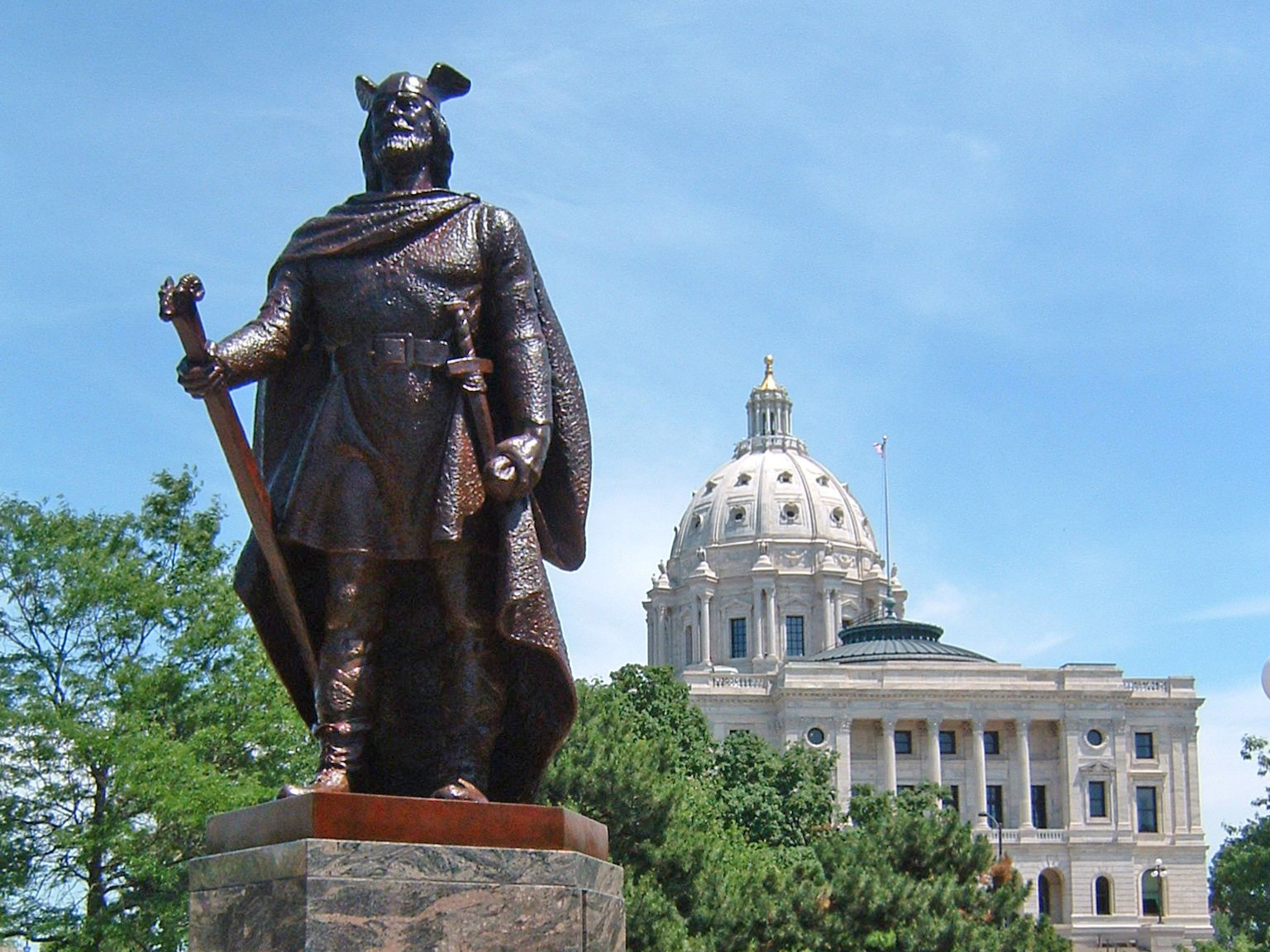 MPR News political reporter Brian Bakst wades through many official documents daily, searching for news that might be of interest to our audience. It's noble work but, honestly, most of the documents aren't that interesting.
Occasionally, though, he uncovers a gem. A Saturday permit request made to the Department of Administration is just such a nugget.
NZK Productions out of Los Angeles has a permit to film on the state Capitol grounds. NZK is perhaps best known as the producer of the ABC TV spectacle, "The Bachelor."
Many know of its current Minnesota connection: The show's season ended in shocking fashion recently when bachelor Arie Luyendyk Jr. proposed to Prior Lake's own Becca Kufrin, apparently the biggest fan favorite the show had ever had. She said yes — only for him to take it all back weeks later.
Kufrin responded the same way the rest of Minnesota would: "Are you f—ing kidding me?" It sparked enough anger that one state representative introduced a bill to ban Luyendyk from Minnesota forever.
Kufrin, though, was then named to be the upcoming object of affection for the next season of the sister-show, "The Bachelorette."
Congratulations to the newest Bachelorette … 🌹BECCA!🌹

Let the journey to happy ever after begin! #TheBachelorette #ATFR pic.twitter.com/ggQoUzM454

— Good Morning America (@GMA) March 7, 2018
Which gets us back to Saturday at the state Capitol grounds. The NZK permit doesn't say it's for "The Bachelorette" but does say, "This is for a reality TV show, we will be filming interviews with a cast member on the front steps of the building."
The show has asked to shoot on the south steps of the Capitol, overlooking downtown. Producers have also requested time in Leif Erikson Park, the little patch by the Capitol that holds the giant Viking statue.
Will Becca be there? We don't know. Will Leif Erikson be held up as the flower of Minnesota manhood? We don't know that, either.
But, hey, in a week when Minnesota's had to deal with State Patrol troopers facing death, we could use this.