It's not entirely clear how the grandfather of a boy arrested for making threats at the Academy for Sciences and Agriculture in Vadnais Heights is helping the family cause with an interview he's given to Fox 9.
Mark Stowe told the station his grandson had made a comment at school.
"One of the kids looks at [my grandson] and says, 'Hey… would you bring a gun to school? And he says, 'No I wouldn't do that—I'd just shoot up the school. Hahaha.'"
That earned him a two-day suspension, but when parents of another student reported the boy, who has autism, had made a threat, authorities raided the home and found at least one ballistic vest, thousands of rounds of ammunition and at least one explosive device, according to the Ramsey County sheriff.
Those were fairly heirlooms, Stowe told the TV station.
The teen is in juvenile detention; his parents are in jail. Stowe is promising … what, exactly?
"The district attorney can stand up and be the hero on this thing and we'll go away with a bloody nose, and they'll go away with a bloody nose. I'm a Christian man — this goes away, so will I. But I tell you, what if it doesn't? Fire is coming down from hell," Mark warned.
Meanwhile, the school issued a statement explaining why the student got only a two-day suspension, considering the weapons — or heirlooms — found at the home.
We began working with the Sheriff's office on Thursday, and have been cooperating with local authorities since that time. We were informed Thursday afternoon that they had the situation under control. We received an update from the Sheriff's office shortly before the news conference late Friday afternoon.

We were not aware of the full details outlined in the news conference. We were as surprised as many of you. Had we known earlier about the details released Friday, we would have worked with the Sheriff's office to update our parents appropriately. We are sorry that many of you had to learn these details through the media.

We share the Sheriff's assessment that this case no longer represents a threat to the students at our school.
On Friday, the sheriff released this photo of the weapons — heirlooms — seized at the home.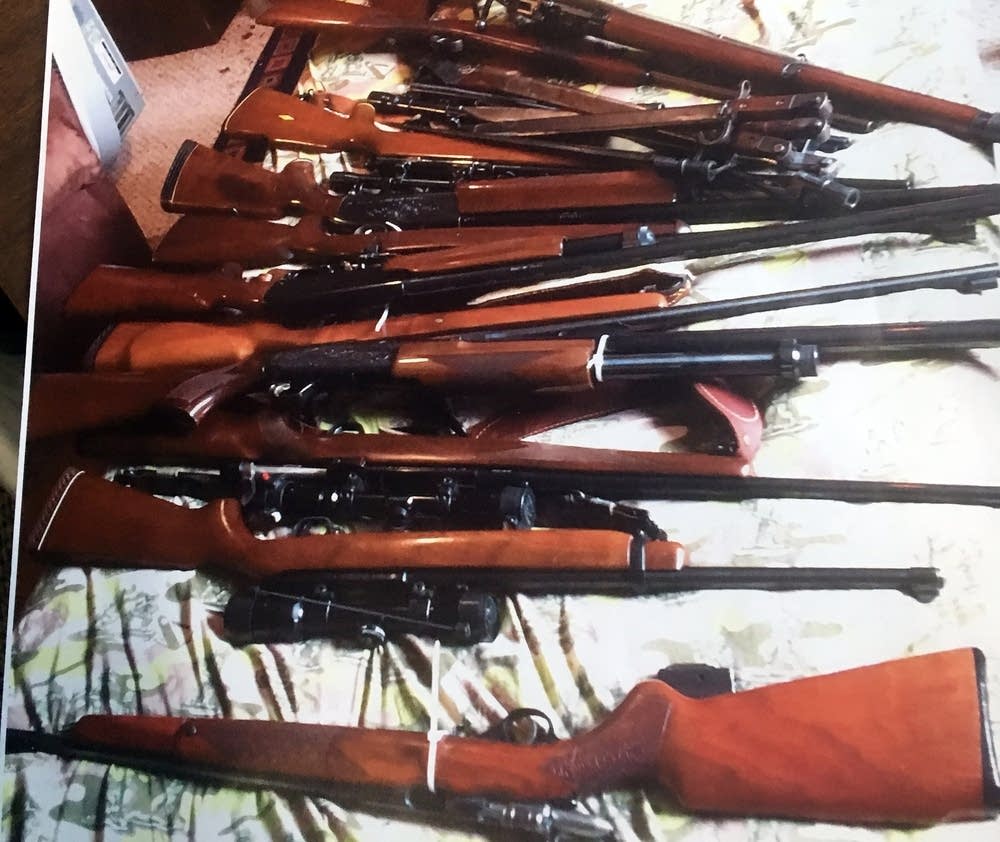 "It's motivated on a prejudice and this has violated our second amendment," the grandfather told Fox 9.
"There's a knock on the door, SWAT's outside, I don't know how many officers, the whole block's blocked off, there's a helicopter over the top of the house, there's a sheriff yelling through the door 'if you don't open the door I'm going to knock it down,' to a 13-year-old with autism inside," Stowe said.