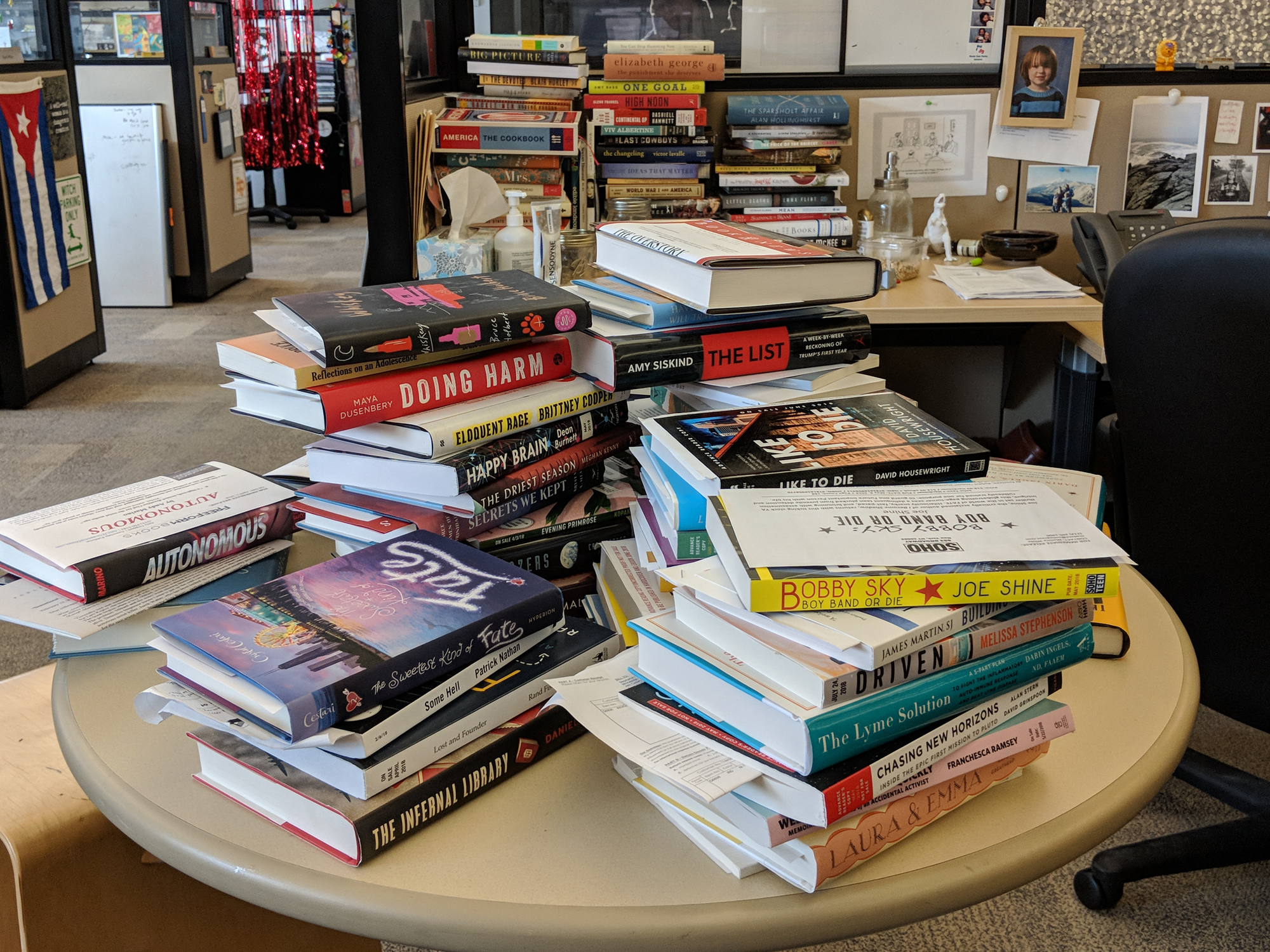 Monday March 5, 2018
(Subject to change as events dictate)
Until 9 a.m. – Morning Edition
When the Oscars and the Me Too movement meet; the scramble in the Texas GOP; and a U.S. aircraft carrier visits Vietnam.
9 a.m. – MPR News with Kerri Miller
The Political Junkie. As America mourns another mass shooting, people are again questioning where to draw the line between gun rights and gun control. The debate is often heated, and feels circular for many. Is there any chance that the two sides might be able to come together?
Guest: Ken Rudin, political analyst; Reed Galen, owner of Jedburghs, LLC, a full-service public affairs and campaign consultancy firm; Phillip Smith, national president and founder of the National African American Gun Association.
10 a.m.- 1A with Joshua Johnson
There were a lot of questions when the Trump administration announced it would end the Deferred Action for Childhood Arrivals program, which provides protected immigration status for people who were brought to the U.S. illegally as children.
Six months later, there still aren't a lot of answers.
Guest: Laura Wides-Muñoz, author, "The Making of a Dream."
11 a.m. – MPR News with Tom Weber (Mike Mulcahy hosts)
State Sen. Carla Nelson (R-Rochester) will join host Mike Mulcahy to discuss what they hope to accomplish with funding on improvements for school safety.
11:15:a.m. – Child mental health facilities. City leaders in Forest Lake have delayed a decision on whether to move forward a residential psychiatric treatment facility for children and teenagers. The facility would be the first of its kind in Minnesota. We'll take a look at the situation in Forest Lake – and then spend most of the program talking more broadly about what kind of mental health services are available for Minnesota children – where there's more need, and why it's so hard to meet it.
Guests: Nina Moini, MPR News Reporter; Sue Abderholden, Director of the National Alliance on Mental Illness Minnesota.
12 p.m. – MPR News Presents
From the "Climate One" series. "Power Shift: The End of Gasoline Cars?" Caroline Choi of Southern California Edison, Andreas Klugescheid of BMW, and Catherine Reheis-Boyd of Western States Petroleum discuss the possible end of oil industry dominance over the auto industry, and the future of electric and alternative fuel cars.
1 p.m. – The Takeaway
The Pukris have been in this country for nearly17 years. Now, two of them — parents of three children — may be forced to return to Albania. We'll have their story.
2 p.m. – BBC NewsHour
The latest from the aid convoy trying to get into eastern Ghouta; The man who brought down Lance Armstrong on cycling's latest scandal; and is the Israeli prime minister about to fall?
3 p.m. – All Things Considered
Wade Goodwyn on the Democrat taking on Ted Cruz; Climate change and rising tides; Kansas tries motor voter; going nuclear in Saudi Arabia, and southwest Minnesota pushes back against wind farm expansion.
7 p.m. – The World
Finding our first words. Go back a million years or more and you might just find the origins of human speech. A scientist argues
that some of the earliest hunters and explorers would have needed language.
8 p.m. – Fresh Air
Writer Luis Alberto Urrea, the son of a Mexican father and American mother, grew up with a border wall in his own family. He's written about doing relief work in the mountainous garbage dumps of Tijuana where the poor scrape out a living; and he's followed the deadly path of immigrants trying to cross the border.