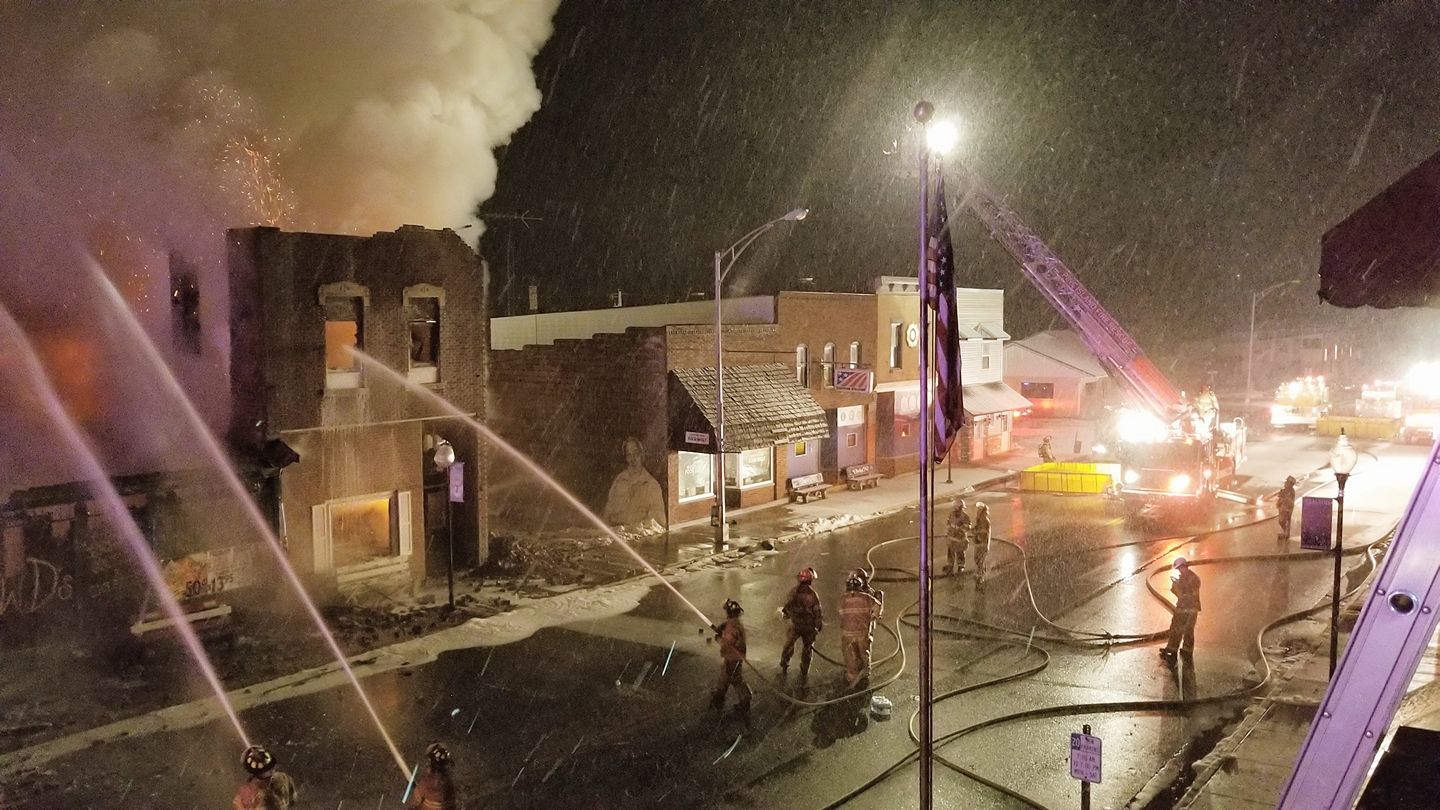 Mazeppa, Minn., has lost WD's Bar and Grill, a victim of an early Sunday morning fire.
For more than 100 years, the building has been an icon of Main Street in the town of 828.
The fire department is vowing the town will recover from the blaze, and there are other bars in town.
Not so for Rollingstone, Minn., which, if you listen to residents, is dying now that its local bar burned down.
"It killed it," Rollingstone fire chief Brian Speltz tells the Winona Daily News about what happened after the fire two years ago took out the Rollin Inn. "After our fire department meetings, it's dead. No cars. No people. It's just dead."
The streets are deserted after 2 p.m., when the town cafe closes.
The bars in small towns are the meeting place for a community.
"You don't see your neighbors as often … that's where people used to see each other," resident Rachel Larson tells the paper. "There have been people I haven't seen since the bar burned down."
Some townspeople still go to the lot where the bar once stood.
"My heart broke every time I drove by there," one resident said. "For the first couple months I went out of town a different way to not pass it."
The City Council has been trying to come up with a plan to bring a bar back, but those efforts have been put on hold because of a new threat.
The community is losing its school because of budget cuts.
"There is always the hope that we get another bar out there from someone who understands it's not just a bar," Larson said.