Did a prayer for the poor get a Jesuit priest run out of the U.S. Capitol?
The chaplain of the House of Representatives, Rev. Patrick Conroy, was forced to resign by Speaker Paul Ryan, NBC reports.
Ryan isn't talking, but GOP and Democratic representatives think it has something to do with this prayer, offered as the House debated a tax bill, which favored those who think you can shove a camel through the eye of needle.
"As legislation on taxes continues to be debated this week and next, may all members be mindful that the institutions and structures of our great nation guarantee the opportunities that have allowed some to achieve great success, while others continue to struggle," Conroy said.

"May their efforts these days guarantee that there are not winners and losers under new tax laws, but benefits balanced and shared by all Americans," he added.
The nerve.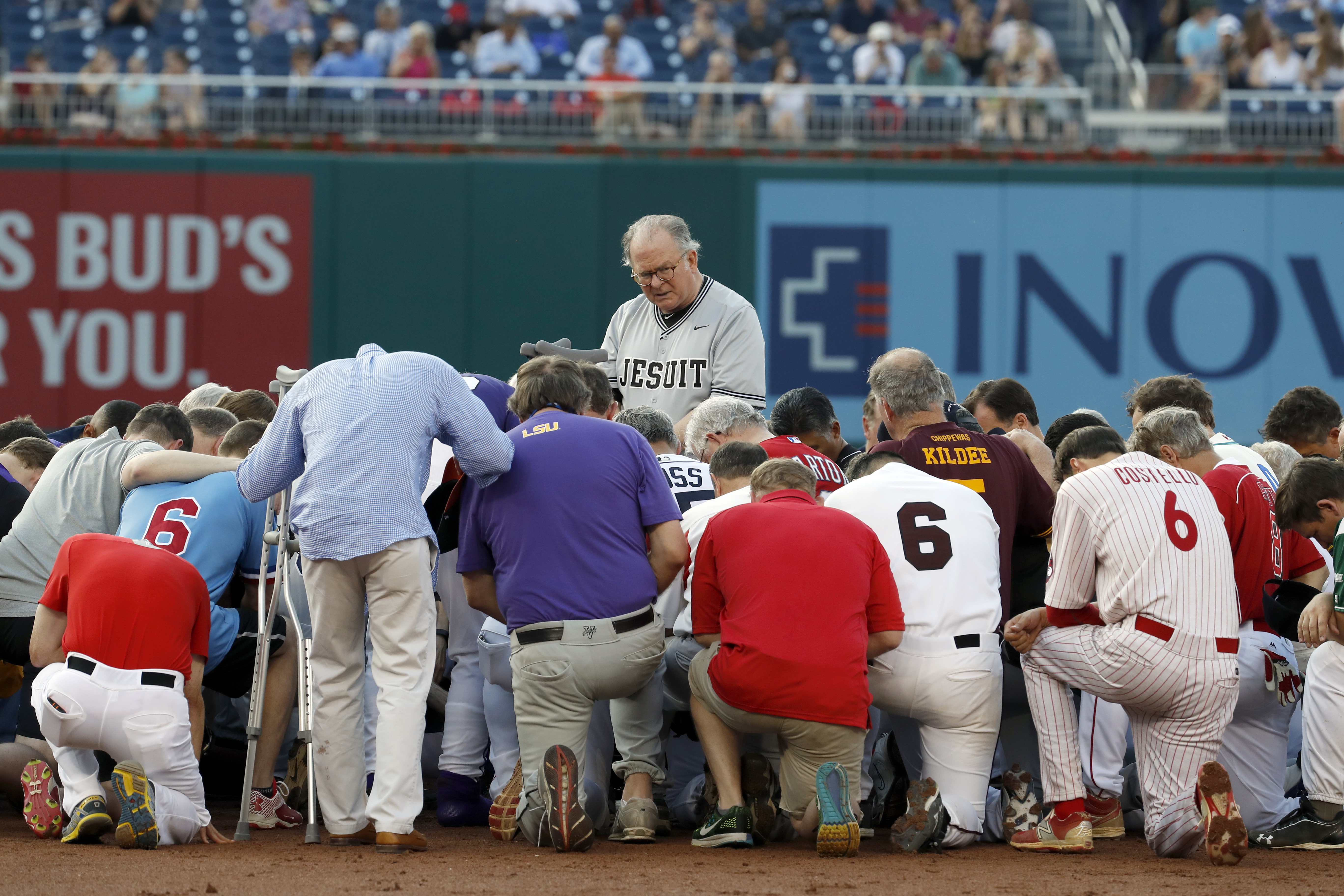 "Is nothing sacred?" Rep. Gerry Connolly, D-W.V, tweeted.
Speaker Ryan's press secretary said the decision to resign was the padre's, something that Conroy clearly said was not the case in his resignation letter.
Conroy says he doesn't know why Ryan fired him but thinks it's the prayer based on what he was told after he gave it.
"Padre, you just got to stay out of politics," Conroy says Ryan, a conservative Catholic, told the Jesuit.
"If you are hospital chaplain, you are going to pray about health," he tells the New York Times. "If you are a chaplain of Congress, you are going to pray about what Congress is doing."