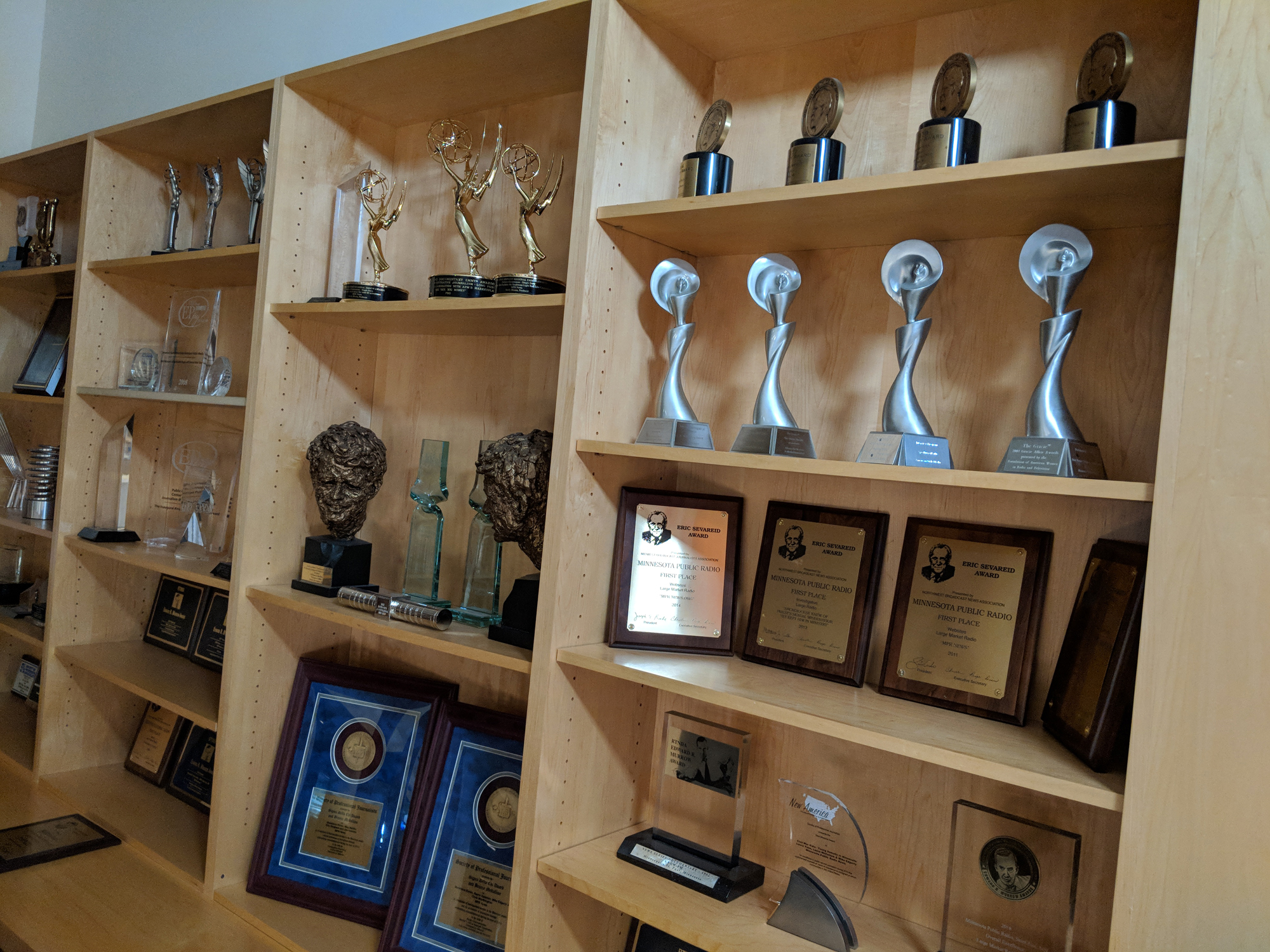 Wednesday May 23, 2018
(Subject to change as events dictate)
9 a.m. – MPR News with Kerri Miller (Chris Farrell hosts)
Picking up an instrument or another new skill can seem intimidating to an older adult. Society bombards aging generations with the idea that as they age, their mind deteriorates. But that's not true. As psychologist and professor Dayna Touron's work suggests, it's not that the mind loses its ability to remember, people feel less confident about using it.
10 a.m.- 1A with Joshua Johnson
James Clapper saw a lot as Director of National Intelligence: the raid on Osama bin Laden, the Benghazi attack, the Snowden leaks and more. News of Russian election influence was rising just as he left office. Clapper's new book looks back at nearly five decades in intelligence.
11 a.m. – MPR News at 11 (Euan Kerr hosts)
The 2018 World Cup in Russia just won't be the same without the red, white and blue to cheer for. The U.S men soccer team has had a lot of success in the cup notably defeating the England in 2010 .So it came as a surprise that the U.S didn't qualify this year.
Guests: Robert Bennett and Michael Davis, authors of Men in Blazers, Encyclopedia Blazertannica; Stefanie Golan, head coach University of Minnesota Gophers; Wes Burdine , soccer blogger and fan of Minnesota United.
12 p.m. – MPR News Presents
Broadcast of the Westminster Town Hall Forum: journalist and author Steven Stengel. He co-wrote Nelson Mandela's book, "The Long Walk to Freedom," and is author of his own book, "Mandela's Way." (recorded Tuesday night)
1 p.m. – The Takeaway
An old model for education gets new support. With gun violence, stress, racism, and bullying, parents are confronting challenges in the classrooms by pulling their kids out.
2 p.m. – BBC NewsHour
We'll be in Ireland ahead of the abortion referendum. We'll hear from those close to the Egyptian blogger who, according to his lawyer, has been kidnapped. And the funeral of the Pakistani girl shot dead in Texas.
3 p.m. – All Things Considered
James Clapper on what's next for the intelligence community; reform for the VA; opioids by mail; teaching resilience in school; the financial plight of the U of M law school.
6:00 p.m. – Marketplace
Qualcomm is the company that makes the chips used in many of the our mobile devices. It's also a company that wants to realize the technology of the future, and be the first to make that tech real.
6:30 p.m. – The Daily
In Georgia, two women were locked in a close race for the Democratic nomination for governor. What does this primary tell us about the future of the Democratic Party?
Guest: Jonathan Martin, a national political correspondent for The New York Times.
7 p.m. – The World
A big fight over Little Haiti. Miami's Little Haiti neighborhood is becoming less Haitian. Creole-speaking businesses are moving out. A wealthy developer is moving in.
8 p.m. – Fresh Air
Ronan Farrow talks about his Pulitzer prize-winning reporting on how Harvey Weinstein sexually harassed and abused actresses. We'll also talk about attempts to suppress the story by threatening Farrow as well as those actresses. And we'll discuss his new book "War on Peace: The End of Diplomacy and the Decline of American Influence."