Nobody owns love, or respect, or faith, or belief, not that that has ever stopped the wars between those who believe that a god in some form is on their side.
So perhaps it's not surprising that the very act of Christians wishing love and peace to Muslims during Ramadan somehow insults other Christians. And yet, the reaction a Brooklyn Park church is getting for spreading some interdenominational love is jaw-dropping, even when viewed by 2018 standards.
Natalia Terfa, the associate pastor of Prince of Peace Lutheran Church, posted on Facebook today that the church's electronic sign is motivating people to call to object. Why? Because it says "Blessed Ramadan to our Muslim Neighbors."
By midmorning, five people had called to complain she said. A couple more by noon.
For the last couple of years, the Minnesota Council of Churches has produced these signs for parishioners to place on their lawns in the spirit of loving their neighbors.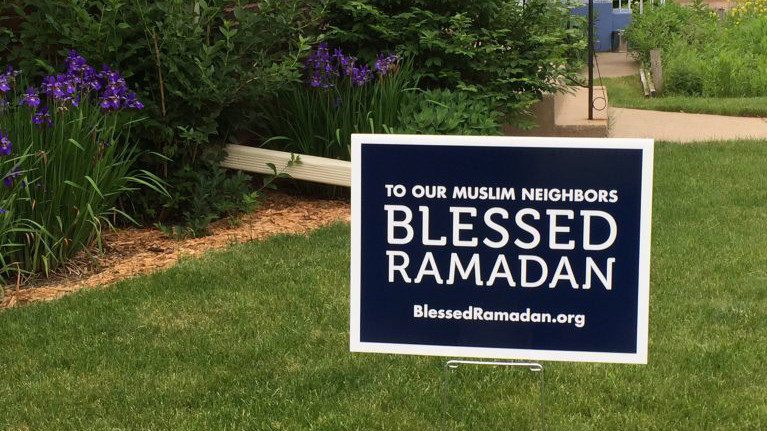 The effort started in 2016 in response to growing Islamophobia in Minnesota.
Prince of Peace's experience mirrors that of a church in Pennsylvania, displaying a "blessed Ramadan" sign, that was inundated with hate calls in 2016.
The organizer of the call campaign was a local school board member and GOP delegate to the 2016 Republican National Convention, Christianity Today reported.
The school board member resigned last August because he was moving out of the district. He vowed to remain in politics.