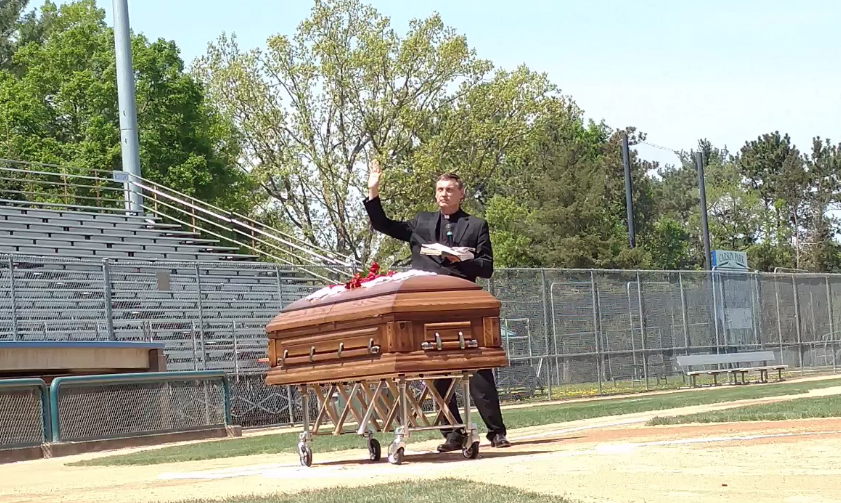 They said goodbye to Billy Noss yesterday in Eau Claire in a fitting reminder to the rest of us that the glue that makes a community a better place is anyone with a pure heart.
Billy Noss didn't know any better. He wasn't wired to be cynical or skeptical or envious or sarcastic and for some reason we call this developmentally disabled. And because of that he found joy in just being around the local ballpark, doing whatever it is that needed doing.
It rubbed off.
Noss died last week at age 78.
"There's not a person who didn't know Billy," Karen Kraus, of Chippewa Falls, tells the Eau Claire Leader Telegram. She met him 20 years ago when she volunteered for Special Olympics. He sometimes helped carry her purse, she said.
"Going to sporting events won't be the same. I was most impressed with his energy. He genuinely cared for other people."
"What I'll miss about him is his smile, his hard work and compassion. He had a lot of compassion," his friend, Peter Chumas, said.
It's not as if the world is suffering from too much of that.
At his 75th birthday party in 2014, the Eau Claire Police Department gave him what he wanted most: a badge.
On Thursday, members of the police department served as an honor guard next to his casket at the only place fit for his memorial service: home plate at the Carson Park baseball stadium.