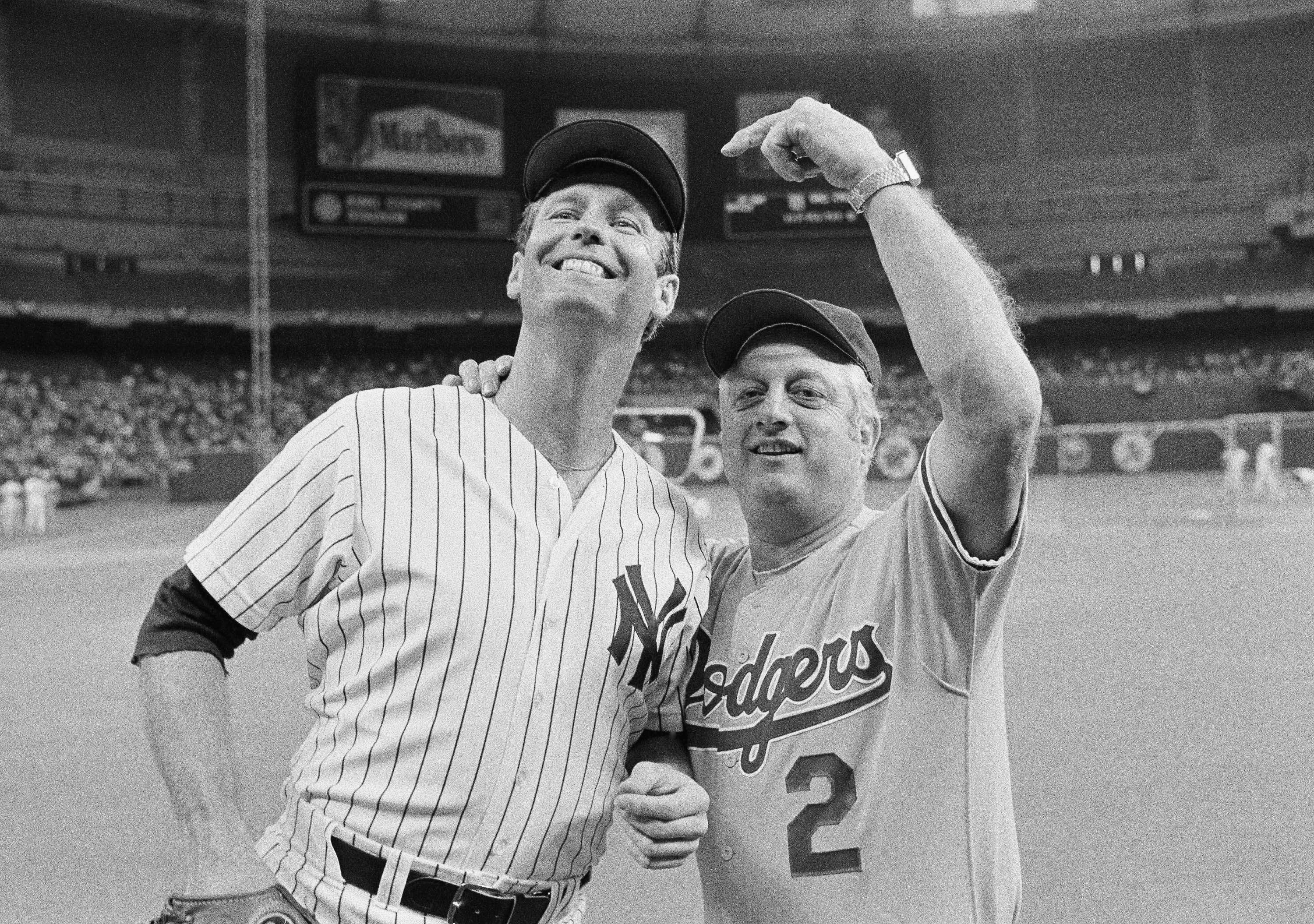 If there's one statistic that reveals the extent to which parents and some coaches are out of control when it comes to pushing their kids to a big payday in professional baseball it's this one: more than half of all "Tommy John" surgeries in the United States are performed on kids between 15 and 19.
You know who thinks that's outrageous? Tommy John.
The former pitcher has been forever linked with the surgery since Dr. Frank Jobe performed ulnar collateral ligament elbow surgery to correct elbow problems that once ruined baseball careers. He went on to pitch for 14 more seasons.
John, now 75, and his son insist that kids are being pushed harder and suffering more injuries. Some parents order the surgery for their kids who haven't even injured themselves yet, in the belief it will give them a leg up on the competition later.
"Do it now so it'll make him better because he's a pitcher and he's probably going to need Tommy John surgery down the road," says John. "And Dr. Jobe was adamant about this. The surgery doesn't make you better. It just corrects a problem in your elbow."
His son, Tommy John III, was the Gatorade Player of the Year in Minnesota in 1996 when he pitched for Orono High School in Long Lake, then a pitcher and second baseman at Furman University. A shoulder injury ended his bid for a pro career, so he got into the business of training kids in baseball. Some of them were as young as 6.
The Boston Globe says that led to sleepless nights.
"I'm laying there and I'm thinking, 'Wait, I'm accelerating exactly what I'm trying to talk about preventing,' " he says. "I started to realize that I was a part of the problem."
He shut the school down, and he and his father have written a book to try to talk some sense into parents, the Globe says.
"This is what parents don't want to hear,'' he says. "There are 10 million kids that play ball from ages 8 to 18. Now, 750 of them have a chance to make it to the big leagues and 350 are pitchers. Three hundred and fifty out of all those kids are going to make it to the top. Your son has got very, very little chance of making it. Should he try? Absolutely."

He believes sports centers are selling parents a bill of goods.

"I can never understand why parents buy into this b.s. that you pitch all year long,'' he says. "That you train like this and it's going to make your kid the greatest ever. It's not going to happen.''
Related: The surgery that changed baseball (MPR News)