We can only hope some of David Martinez's closest friends put an arm around his shoulder this week and offer to provide a pathway to a helping hand until he listens.
Martinez, a candidate for St. Paul's Ward 4 Council, is in a spiral.
He's already been thrown out of St. Paul libraries after an incident. A week ago he was tossed out of a Minnesota Twins game at Target Field after a confrontation with security guards (who acted properly according to a video), and last week posted a semi-nude picture of his wife, who has a restraining order against him after allegedly physically assaulting her.
Says the Star Tribune…
The blog post says Ramsey County sheriff's deputies visited him at work. "They presented me with a restraining order (see attached) that my wife had filed with the District Court. CRAZY!!!," he wrote. "Fabricated/made-up most of the testimony contained within the restraining order. I am shocked and amazed that someone can make up a story just so they can kick someone out of their own home … and take the kids away."
The blog has now been taken down.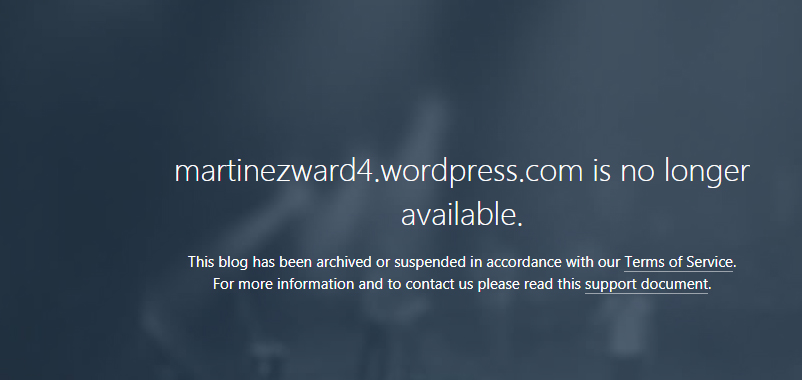 There are things that aren't right here and politicians are faced with the intersection of politics, mental health, and domestic violence. It will take a lot of finesse to issue appropriate public statements about one of those without sending a damaging message about the other.
It's not yet clear whether St. Paul pols are up to the task.
"David Martinez's behavior is disturbing and has no place in our city. I wish the best to his family and our entire community as we heal from the harm his acts have caused. He should drop out of the city council race immediately," St. Paul Mayor Melvin Carter said in a statement released this weekend, according to the Pioneer Press.
One of the other candidates for the council seat, Shirley Erstad, released the following statement Sunday:

"I know how terrifying it is to be threatened in the way Mrs. Martinez describes and my heart goes out to her and their children. As a woman and mother of three daughters, I am all too aware of the repercussions of sexual exploitation and violence against women and the consequences when good people stand by and say nothing. I support Mayor Carter's position. Mr. Martinez's actions against his family and the broader community are completely unacceptable and disqualify him from holding public office."

The third candidate for the seat, Mitra Nelson, released this statement Sunday:

"These acts violate our most deeply-held values about basic human respect, if not our laws," Nelson said. "This pattern of behavior calls into serious question his judgement and ability to serve in public office at this time. Based on these actions, I am calling on Mr. Martinez to drop out of the Ward 4 race."
All the candidates in the district have a debate scheduled for Wednesday, which doesn't give Martinez's closest friends much time to be his closest friends.
[Update 10:11 a.m.] Statement from St. Paul Police Department:
David Martinez was arrested by Saint Paul police officers at about 7:30 a.m. on the 80 block of East Seventh Place in Saint Paul. He was arrested without incident for felony non-consensual dissemination of private sexual images. Mr. Martinez is currently in the Ramsey County Jail and the case remains open and active.

On Saturday, July 14, the Saint Paul Police Department received a report that Mr. Martinez posted a topless photograph of his wife on a blog. The case was immediately assigned to an investigator who reached out to WordPress and twice requested that the blog be taken down.

Last night (Sunday), the site was taken down. Investigators are working to determine whether there are other images on the internet and will be working to have them removed if they are found.
Related: 911 call: Chanhassen teen killed by deputies was in rage day earlier after car taken away (Star Tribune)