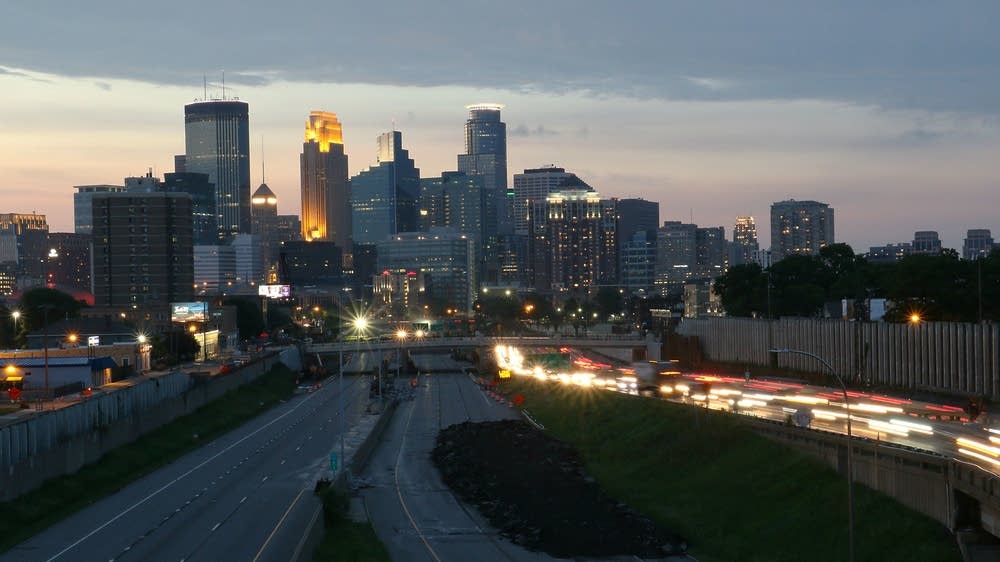 At some point in the future, perhaps, the price of gasoline will swell again and people will demand someone do something about it. What they mean is someone else should do something about it because the anecdotal evidence is mounting that drivers aren't interested in changing their own ways.
The sales of SUVs and light trucks are zipping along at a clip matched only by the speed of people on the highways.
Now, the number of people car pooling is dropping significantly, even though transportation planners have given car poolers tons of breaks, such as the $20 a month charge to park at Minneapolis' ABC ramps, the Star Tribune reported Thursday. That's compared to the near $150 a month for people driving alone.
Car pooling hit its peak at the garages in 2012, when the Minneapolis garages were built to help reduce congestion from Interstate 394, Interstate 94, and the northern suburbs. But it's dropped about 30 percent since then, while parking contracts for individual vehicles have soared downtown.
It's a classic case of people saying one thing and doing another.
"People wish they didn't have to drive alone," said Frank Douma, director of the State and Local Policy Program at the University of Minnesota's Humphrey School of Public Affairs. "More than 60 percent of people who drive alone say that it is not their ideal mode."
So why do they drive alone?
Parking rates are relatively low in Minneapolis, the Strib's Tim Harlow says. And the planners say the car pooling rate at the garages should be extended to all car poolers.
"We see that as so fundamental that we feel that should be implemented right away," said consultant Paul Morris with SRF Consulting.

Commuters' contracts also could combine parking and transit into one, offering rewards for carpoolers that would allow them to make parking reservations and earn credits for use on the MnPass lane or a Nice Ride bike.

In the next few weeks, Metro Transit will roll out a new app allowing people who are going in the same direction but who may not know each other to meet up and drive together. The app will allow travelers to find one-time or long-term travel partners, said spokesman John Komarek.
Therein lies the rub. We're Minnesotans. We'd actually have to meet and share space with a stranger.