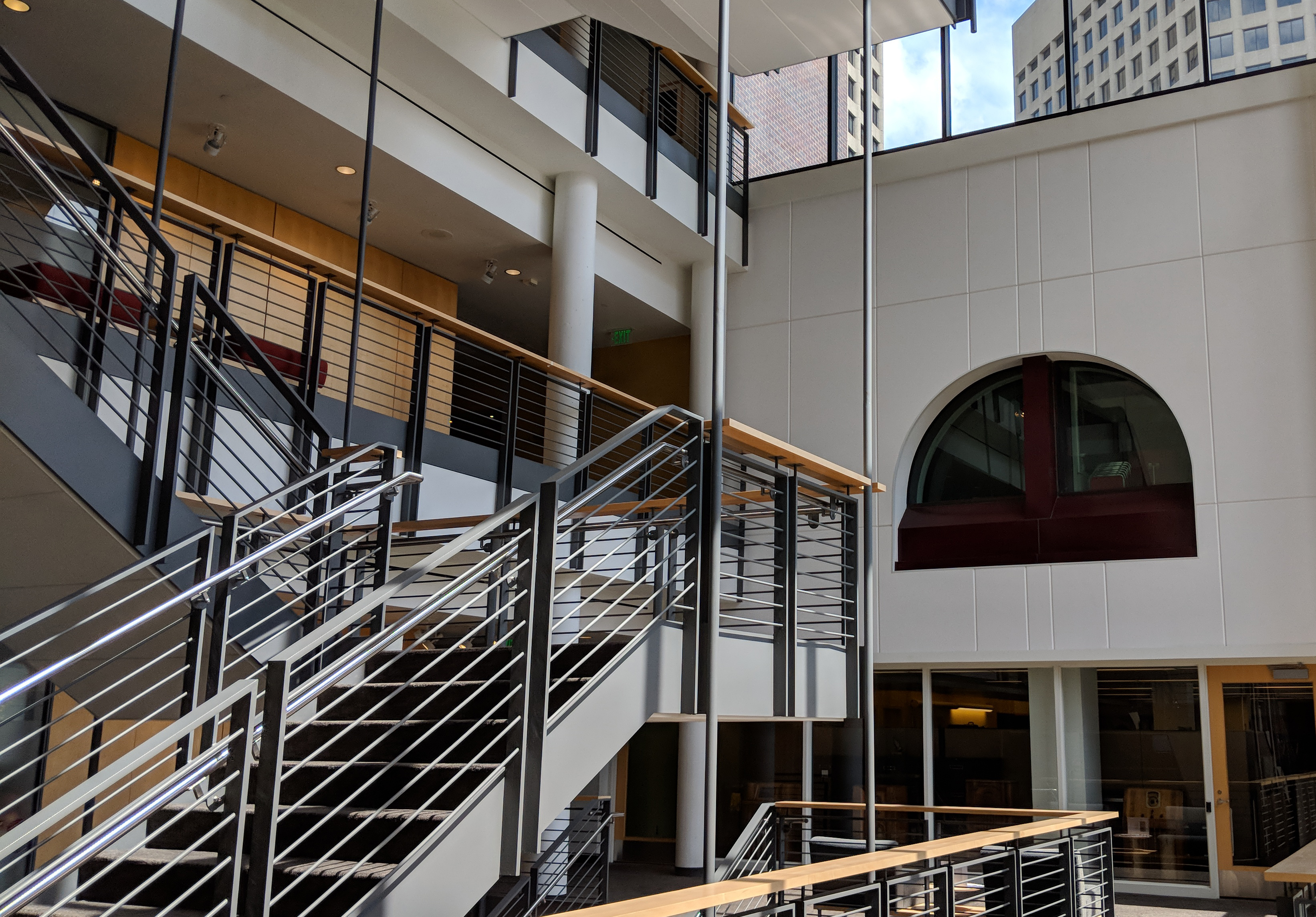 Thursday August 9, 2018
(Subject to change as events dictate)
9 a.m. – MPR News with Kerri Miller (Brandt Williams hosts)
Protest fatigue. By now it's become a familiar sight: A sea of handmade signs flood the streets, thousands of demonstrators chant rallying cries and speakers take the stage. In the Twin Cities there's been protests over the fatal police shooting of Thurman Blevins, families separated at the border, and even on MN legislation stopping protesters blocking freeways.
With so much going on, do protesters worry about burnout and trauma? And after witnessing so many protests over the fatal police shootings of Thurman Blevins, Philandro Castile and Jamar Clark is the public feeling fatigued by the news?
Guests: Rasmaa Menakem, trauma specialist.
10 a.m.- 1A with Joshua Johnson
Did Charlottesville change anything? And if it didn't, how do you feel about that? Lives were lost at a rally that pitted white nationalists and neo-Nazis against counter protesters. The president blamed "both sides."
11 a.m. – MPR News at 11
Climate Cast with Paul Huttner.
Part I: Companies and banks are spending billions on climate sustainable business solutions. Who is making money in this new economy? How are construction firms and manufacturers are benefitting from new infrastructure projects? So who's profiting from climate solutions? And as costs fall, how cheap is too cheap?
Guests: Andrew Winston, author; Gregg Mast, executive director of Clean Energy Economy Minnesota; Jamez Staples, founder and president of Renewable Energy Partners.
Part II: The language of sustainability. A 2017 survey focused on sustainability terms that all Americans can agree on.
Guest: Elizabeth Shelton, Shelton Group.
Part III: Minnesota's potential to meet carbon/climate goals. Is Minnesota on track to reach emissions goals? And who is responsible for getting the state there?
Guests: Elizabeth Dunbar, MPR News reporter; Ellen Anderson, University of Minnesota Energy Transition Lab.
Part IV: "Climate Signals" this week: warmest ocean temperature ever recorded.
Guest: Melissa Carter, Scripps researcher.
12 p.m. – MPR News Presents
An MPR special broadcast: "Suicide: Minnesota's Mental Health Crisis." MPR's Cathy Wurzer hosts a panel discussion about risk factors and strategies to help people considering suicide.The event is part of Call to Mind, MPR's new initiative to inform and mobilize conversations about mental health.
1 p.m. – The Takeaway
Wesley Bell steps into a county still shaken by the killing of Michael Brown.
2 p.m. – BBC NewsHour
Nearly 30 children have been killed in an air-strike in Yemen. Also, the Pentagon's plans for a space force, but does America need one? And the Muslim sect in India still carrying out female genital mutilation.
3 p.m. – All Things Considered
Chicago police on gun violence; the California wildfires; Charlottesville, one year later.
6:00 p.m. – Marketplace
Many people rely on undocumented immigrants for day labor jobs like landscaping and construction. Has the Trump administration's immigration policies affected the day labor sector?
6:30 p.m. – The Daily
A New Path for Presidential Pardons
For decades, getting a presidential pardon in the United States required a cumbersome petition process and a long legal review. But those seeking pardons from President Trump are using a very different strategy.
Guest: Campbell Robertson, a national correspondent for The New York Times.
7 p.m. – The World
It's been a long, hot summer with record temperatures around the world. In Berlin, where we start our show, reporter Daniella Cheslow says residents are trying to find relief from the heat by going underground into old WWII bunkers.
Then host Marco Werman and The World's Livable Planet Editor Peter Thomson look into the science behind this historic heat wave. And they discuss a new study that says the world could be entering a period where global average temperatures will be 4 to 5 degrees Celcius higher.
Then we talk ice cream…specifically, how ice cream in Cuba reveals the growing divide between rich and poor.
Also on today's show: how the Basque language survived, Ukrainian music and alternatives to Uber around the world.
8 p.m. – Fresh Air
Journalist Franklin Foer is national correspondent for The Atlantic magazine. He writes about the history of ICE, the Immigration and Customs Enforcement, and how it's changed under the Trump administration in his cover story "How ICE went Rogue."