Among the many mysteries on this planet is this one: how does a tortoise run away from its owner?
The Duluth News Tribune provides an answer today — sort of — with the story of Flash, who has been reunited with his family after 11 days on the lam.
"When he is on a mission, he will go," Barbara Saiki tells the paper.
Flash's mission: Get away.
And for nearly two weeks, it was "mission accomplished."
He escaped from the Saikis' fenced-in backyard and lounged around for awhile in the yard of Duluth Mayor Emily Larson.
PrettttttyGreatDay: Yoga, walks, creek swims, #TeamErin #gotv, dinner on the deck. Plus.This.Turtle! Which came to visit. So I fed it. pic.twitter.com/5SxH32rUDa

— Emily Larson (@LarsonForDuluth) August 12, 2018
Larson didn't know Flash was an escapee. She also didn't know Flash isn't a turtle.
For another couple of weeks, Flash made tracks. Until he reached the tracks.
Coralee Thilges had seen the "missing tortoise" post on the Facebook group, "Missing Pets in the Northland" and recognized the maverick.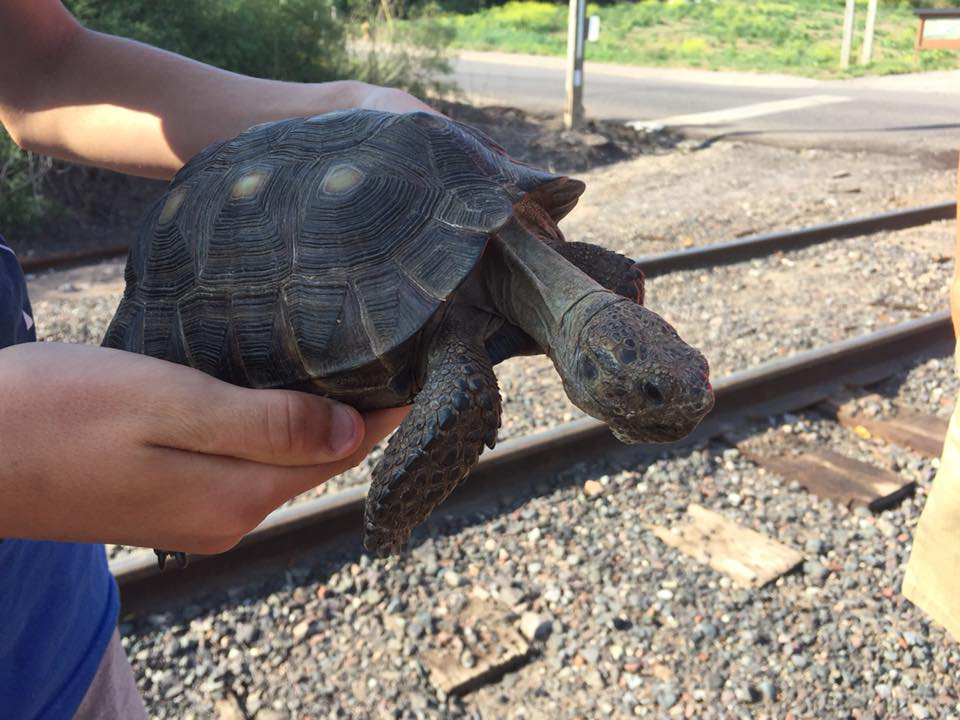 "We were almost home and we were crossing the railroad tracks right by our home and he caught our eye by the tracks," she wrote. "So we stopped to go check it out. We knew he was someone's because he wasn't afraid of people at all and clearly not a species found in Minnesota. He must have gotten onto the tracks in east Duluth and just kept on going west."
After 12 days and about nine miles, Flash is back home. Until the next time.