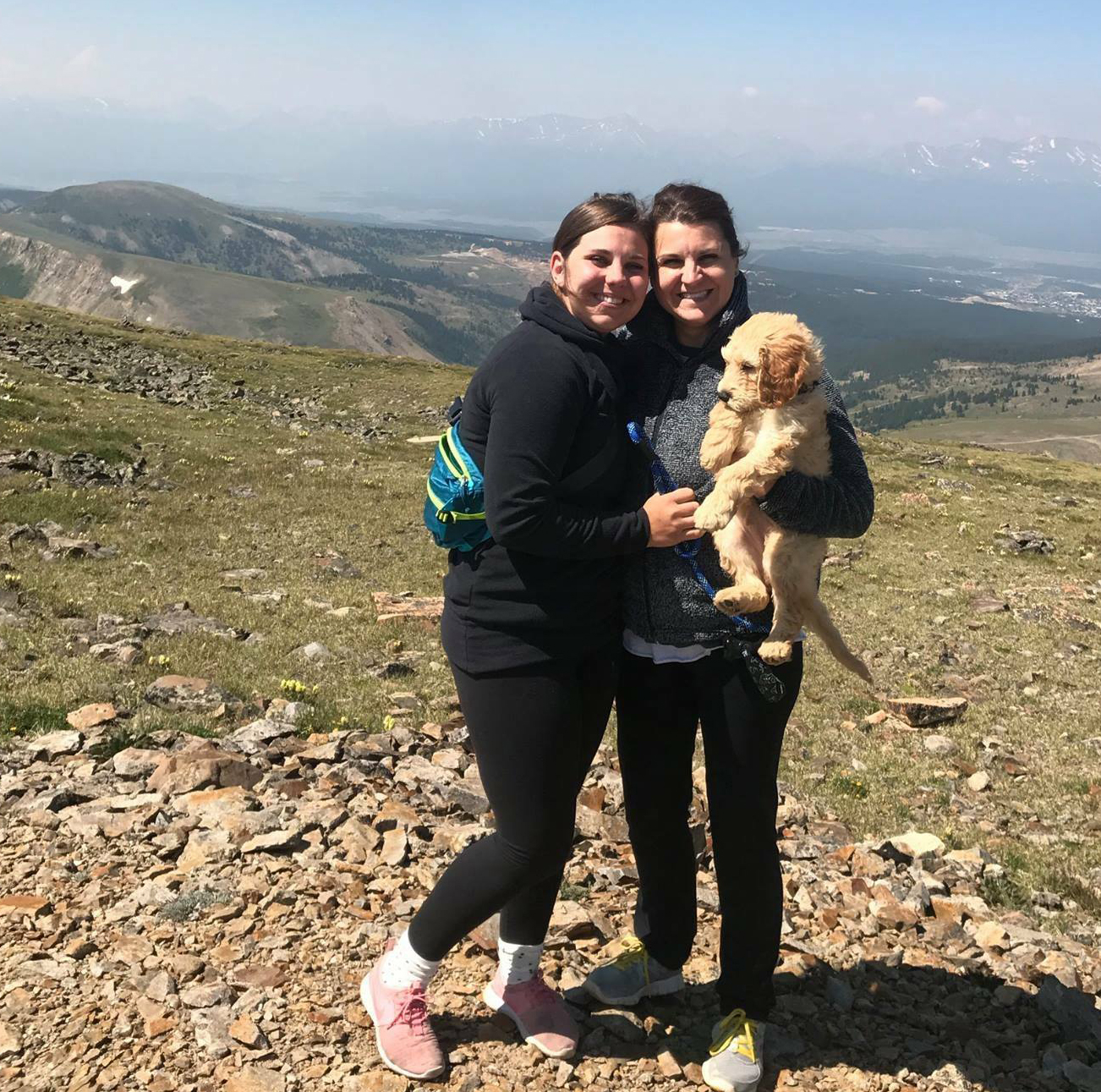 I took note of a particular passage in Sen. John McCain's farewell message and wondered whether it was really true.
"We have always had so much more in common with each other than in disagreement."
Do we? "Like what?" I thought.
Then I read the story of Bentley.
Bentley, a goldendoodle, got lost  after the 4×4 in which he was riding rolled over on a mountainside in Colorado, killing Jennifer Orr, 43, and injuring her adult daughter, Samantha, Bentley's owner.
For the last few weeks, Sam has taken to social media asking people to look for the dog.
So Joe Stratmann, who lives three hours away, doesn't know the Orrs, but has dogs in common with them, drove to help.
He's a dog lover, although he tells a local TV station that once he arrived and started hiking the trail near where Bentley was seen, he didn't like the odds.
"(After) 16 days, the dog is probably dead, (I thought) 'What am I doing here?'" Stratmann said. "But, I went ahead and started walking up."
And found Bentley.
"[Bentley] was bouncing around, hunting mice up in the rocks," he said.
He left food on the mountain for the dog, and retreated to call Sam, who drove back to Colorado from Kansas to meet up with them.
A lost dog fears everybody; even its owner. They'll run if you're not careful.
This is how you do it.
BENTLEY HAS BEEN RESCUED!This guy has been what can only be compared to a mountain goat for the past 19 days. After the fatal accident where I lost my mom, Bentley was last seen running down hill from the accident. For the past 3 days he has been spotted far far above the accident site, laying amongst the rocks along the ridge of the mountain. Peering down at the Jeep wreckage, patiently waiting for his family to return. This morning, I left Pueblo, CO at 4:45am and drove the accident site in Buena Vista, CO. Along with a team, we spent hours hiking to the top of said mountain. I have never, and I mean never, done such dangerous and rewarding activity in my entire life. We were able to spot Bentley early in the day, a few hours in, I came within 30-40 feet of him. He wouldn't come to me, but seemed interested. Eventually his fear got the best of him and he made his way to the ridge (top). I slowly but surely followed him, upon reaching the summit, I could see him watching me. I got close to him, laid down, unpacked some items to eat and a new toy I'd purchased from him. He never moved an inch for over 15 minutes. Eventually I decided to give him some space, back off for a few minutes, and that got his attention. When I came back, him and I slowly altered walking few steps towards each other until finally I was able to convince him to come into my arms. And from then it was nothing but tears and celebration! Bentley is okay, he's a little malnourished and dehydrated. But otherwise no noticeable injuries. Thank you to everyone who played a role in bringing this sweet boy home. I know the past 19 days, God and my beautiful momma have been keeping an eye on him. GOD IS SO GOOD! ❤️

Posted by Bring Bentley Home on Saturday, August 25, 2018
"Even in tragedy, there are heroes everywhere," Samantha's father, Tom, said.
(h/t: Paul Tosto)