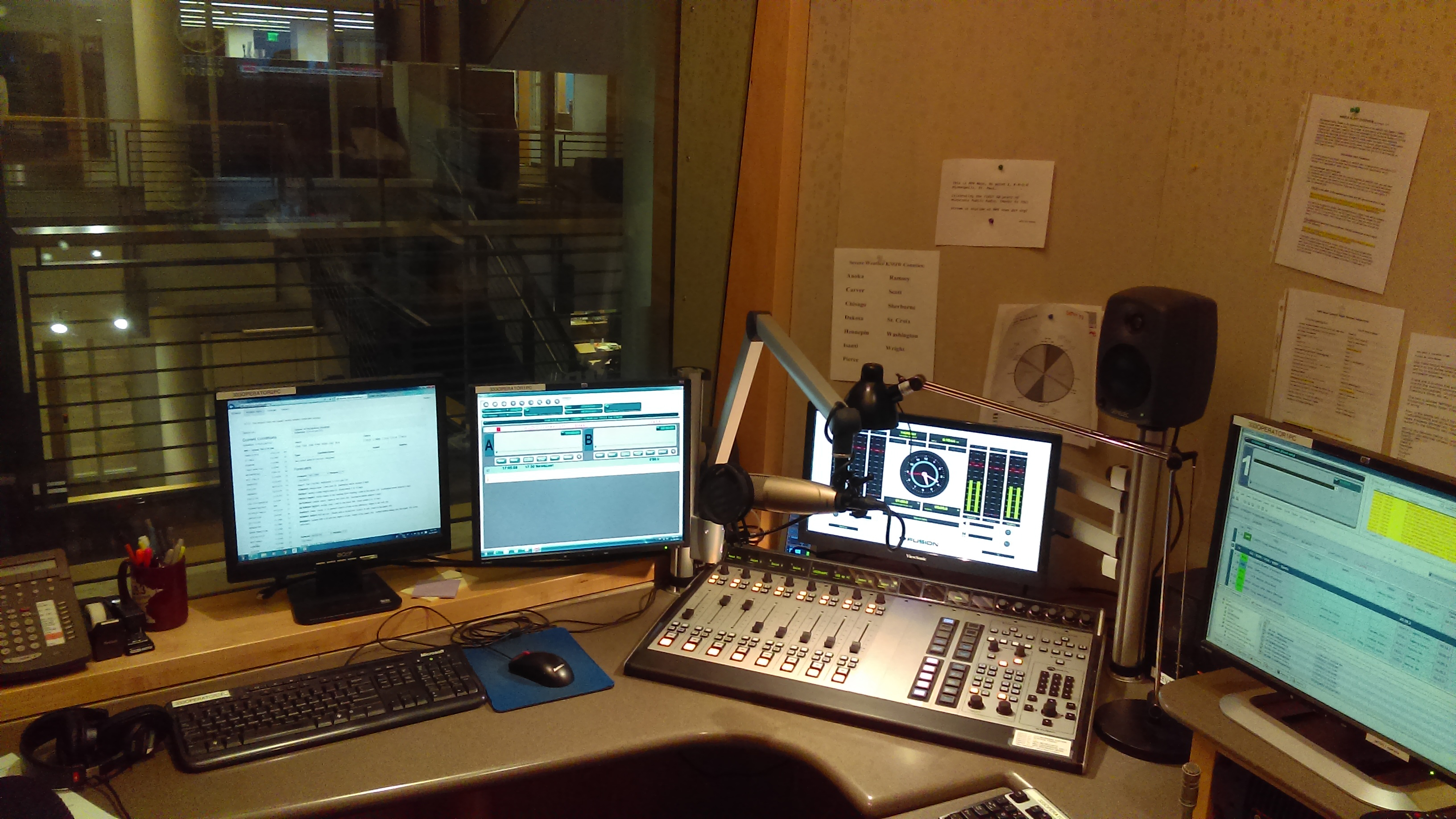 Monday August 13, 2018
(Subject to change as events dictate)
9 a.m. – MPR News with Kerri Miller (Marianne Combs hosts)
The political junkie. Ken Rudin previews the week in politics.
9:20 a.m. – Earlier this month Pope Francis declared the death penalty wrong in all cases. This is a change in the Catholic church's teaching. But will that mean a change in the politics of American Catholics?
Guests: Sister Helen Prejean; Dr. Joseph Capizzi
10 a.m.- 1A with Joshua Johnson
High school: The best worst four years of your life. But what's high school like these days? The program begins a week-long look at education across the country
Guests: Dana Youngberg, senior, Newell, South Dakota; Miracle Burres, junior, Chicago, IL.; Michael Solomon, junior, Montgomery County, MD.
11 a.m. – MPR News at 11 (Marianne Combs hosts)
In the last two months there has been two police incidents where suspects fired their guns, one resulted in the successful arrest of a white suspect, the other resulted in the fatal shooting of an African American male. Dustin Allen Bilderback shot and injured two police officers during his arrest in South St. Paul but was taken into custody without being injured. While Thurman Blevins was fatally shot by two Minneapolis police officers. Did the police do anything different?
Guests: Mike Quinn, former St. Paul police officer, now police trainer at International Ethics and Leadership Training Bureau; Washington Post investigative reporter Kimbriell Kelly.
12 p.m. – MPR News Presents
From the Commonwealth Club's Climate One series: "Making the Grade: Corporations and the Paris Climate Accord." Host Greg Dalton interviews Danielle Fugere, president of As You Sow, Betty Cremmins of the Carbon Disclosure Project, and John Streur, CEO of Calvert Research and Management.
1 p.m. – The Takeaway
The attack on a school bus in Yemen; currency crisis in Turkey; allegations against the secretary of commerce in the U.S.; how the defense bill will change the military; flop accounts on Instagram.
2 p.m. – BBC NewsHour
Leaders of the two Koreas are to hold their third meeting; the summit will take place in September in Pyongyang.
3 p.m. – All Things Considered
Minnesota primary preview; Minnesota Legislature may consider requiring de-escalation training for police; Radio Camp at the Guthrie; YouTube burns out; the Ohio State athletics scandal.
6:00 p.m. – Marketplace
What if you grew up on a missile test site? First hand experience from the author of "A Girl's Guide to Missiles: Growing Up in America's Secret Desert."
6:30 p.m. – The Daily
One year after white nationalists and counterprotesters clashed in Charlottesville, Va., the violence has long ended and the rest of the country has largely moved on. But the broken city is still struggling to contend with its past.
Guest: Farah Stockman, who has been reporting for The New York Times on events in Charlottesville since the clashes.
7 p.m. – The World
Thomas Erdbrink has been a foreign correspondent based in Iran's capital, Tehran, for 17 years now. And he's covered a lot of ups and downs in the US-Iran relationship during that time. Host Carol Hills speaks with Erdbrink about what it's like to live in Tehran as one of just a few Western reporters left in the city. Erdbrink's experiences are also the subject of a two-part Frontline documentary that airs today and tomorrow on PBS stations.
Also on the show today, the latest on rising tensions between the US and Turkey, and how those tensions have contributed to a collapse in the value of the Turkish currency.
Plus, we learn about the life of Louisa Adams, the wife of President John Quincy Adams. Until Melania Trump became First Lady, London native Louisa Adams was the only foreign-born First Lady in US history. Carol finds out more from biographer Louisa Thomas.
8 p.m. – Fresh Air
Co-founder of Sire Records, Seymour Stein, whoe helped found the label in 1966 and signed Madonna, Talking Heads, The Ramones and more. Stein got his start in the music business as a teen with King Records. He's written a new memoir, "Siren Song: My Life in Music."
[
8:30 p.m. – Jim Gavin, the creator of the new AMC series Lodge 49, about a bereaved surfer named Dud who stumbles up on a declining fraternal order like the Elks at a time in his life when he needs it. This is Gavin's first TV series. He is also author of a collection of short stories, "Middle Men."