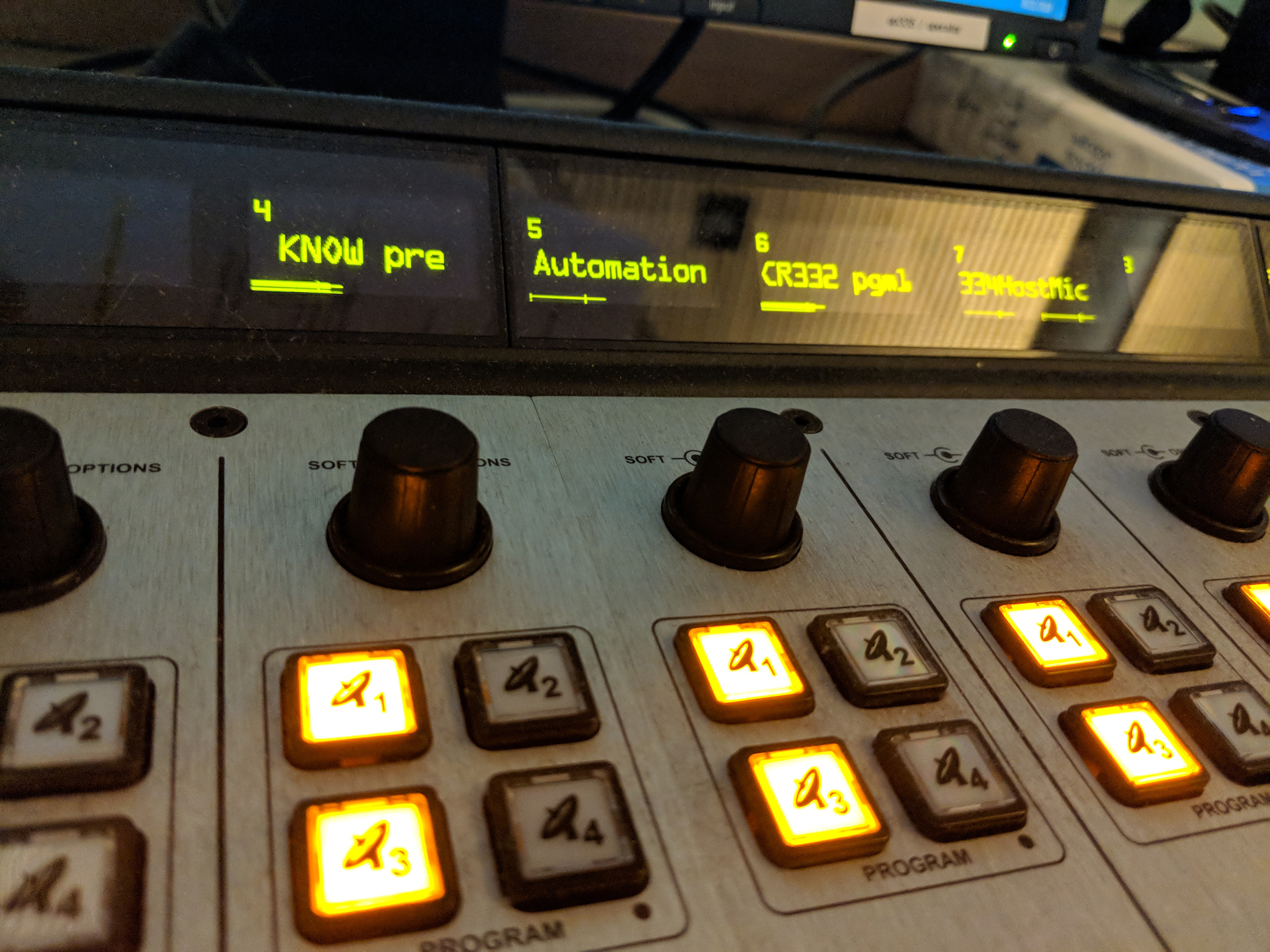 Wednesday August 22, 2018
(Subject to change as events dictate)
9 a.m. – MPR News with Kerri Miller
End of life care prompts a lot of difficult decisions—figuring out how to start a conversation about death shouldn't be one of them.
Guests: Dr. Danielle Ofri, physician and author; Dr. Renee Crichlow, physician and assistant professor of family medicine and community health at the University of Minnesota.
10 a.m.- 1A with Joshua Johnson
Michael Cohen pleads guilty. Paul Manafort is found guilty. What does all this mean for President Trump and the presidency? And what does any of this have to do with the Russia investigation?
11 a.m. – MPR News at 11
Climate Cast. Minnesota ranks among the fast-warming places in the U.S. The climate changes already affecting Minnesota could have profound effects on our livelihoods, our traditions, our recreation and more. During this hour, Paul Huttner welcomes expert guests to talk about those changes and address listener concerns about what they've seen and experienced.
Guests: Tracy Twine, Associate Professor in the Department of Soil, Water and Climate at the University of Minnesota; Wayne Dupuis, manager of environmental programs for the Fond du Lac Band of Lake Superior Chippewa; Kenny Blumenfeld, senior climatologist with the Minnesota State Climate Office
12 p.m. – MPR News Presents
From the Aspen Ideas Festival: Former ACLU president Nadine Strossen speaks about "Hate Speech." Strossen grew up in Hopkins, Minn. She's the author of a new book out this spring titled, "Hate: Why We Should Resist it With Free Speech, Not Censorship." Strossen is now a professor at New York Law School.
1 p.m. – The Takeaway
In the country with the highest rate of imprisonment in the world, there's little insight into how people are being held.
2 p.m. – BBC NewsHour
As two former associates of President Trump are found guilty of financial crimes, will the Republicans pay the price in November's mid-term elections? South Africa faces the threat of a resurgence of the robbery of armored cars transporting cash. And the plight of Venezuelans on the border with Brazil, trying to flee economic chaos at home.
3 p.m. – All Things Considered
A Catholic college removes the name of pedophile bishops; the argument for removing security clearances; ancient sex.
6:00 p.m. – Marketplace
Thousands of homes were damaged during Hurricane Harvey, and a year later, people are rebuilding. A look at who's behind the construction, and how it's being paid for.
6:30 p.m. – The Daily
Michael Cohen, President Trump's former personal lawyer, pleaded guilty on Tuesday to campaign finance violations — and said Mr. Trump himself had ordered the crimes. Minutes later, Paul Manafort, the former Trump campaign chairman, was convicted of financial fraud in the first trial resulting from the special counsel's investigation.
Guest: Joseph Kahn, the managing editor of The New York Times.
7 p.m. – The World
Tough week for President Trump, after his former fixer Michael Cohen pleaded guilty to violating campaign finance laws, implicating his former boss. And after Trump's former campaign chairman, Paul Manafort was convicted of several counts by the jury in his fraud trial. So what's that mean for the president, and the rest of the world? Host Marco Werman begins our show today by asking BuzzFeed reporter Zoe Tillman what these headlines mean for the Russia investigation.
Then we narrow in on the Manafort case, which is having reverberations around the globe, including in the Ukrainian capital. Kiev-based journalist David Stern tells Marco that prosecutors there have reopened the case against Ukrainian leader Viktor Yaunkovych, who has ties to Manafort. And Stern describes the Ukrainian reaction to the Manafort conviction.
Also, we hear from the New Yorker's Susan Glasser, who looks at whether the swirl of events around Trump is having an affect on US foreign policy.
Plus, Marco speaks with Lee Foster from the cybersecurity firm FireEye about Iran's attempts to use Facebook to spread misinformation online.
8 p.m. – Fresh Air
Actor Andrew Holland stars in the new Stephen King-inspired Hulu series Castle Rock. In the Academy Award-winning film Moonlight, Holland played the adult Kevin. In the Cinemax series The Knick, set at a hospital in New York, in the early 1900's, Holland played a surgeon who faces racial discrimination. In the film Selma, he played civil rights leader Andrew Young. In 42, he played sportswriter Wendell Smith. He is currently in London, starring in the title role of Othello, at Shakespeare's Globe Theater.