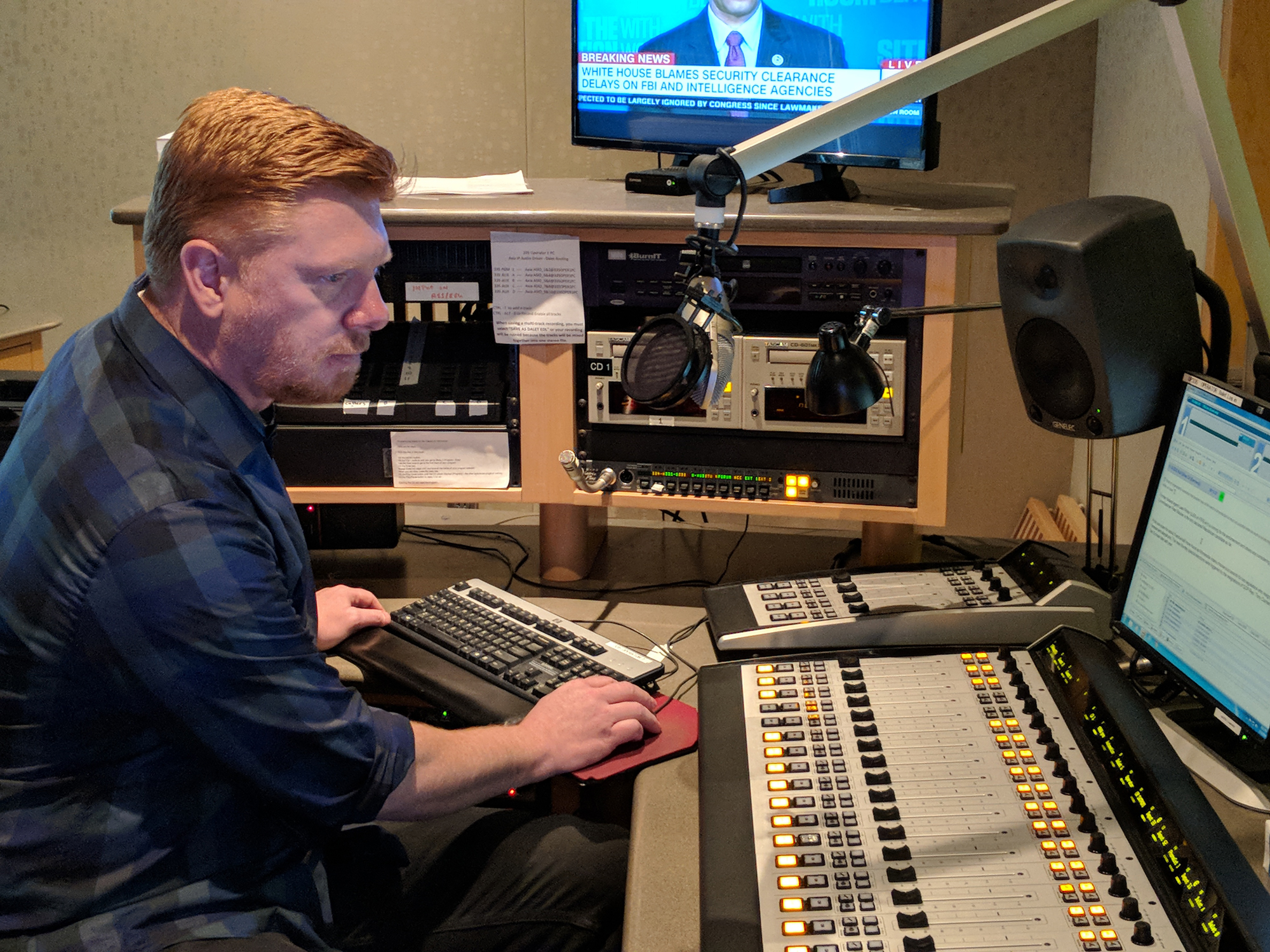 Monday August 27, 2018
(Subject to change as events dictate)
9 a.m. – MPR News with Kerri Miller
Sen. John McCain and the issue of immigration.
Guest: Linda Chavez, columnist and chairman of the Center for Equal Opportunity.
9:20 a.m. – This month President Trump's former personal lawyer pleaded guilty to campaign-finance violations and his former campaign chairman Paul Manafort was convicted of eight financial crimes. So what does that mean for President Trump and the Mueller investigation? MPR News host Kerri Miller talks to experts about the legal and political implications from these latest developments stemming from the special counsel probe.
Guests: Tom Heffelfinger, former U.S. Attorney for the State of Minnesota; Randall Eliason, George Washington University law professor.
10 a.m.- 1A with Joshua Johnson
Senator and former presidential candidate John McCain passed away on Saturday. The Arizona Republican was 81. He was suffering from a brain tumor, and last week, his family announced that he was discontinuing medical treatment.
Many considered McCain a maverick. He pursued campaign finance reform and criticized the use of torture, even when it went against the Republican Party platform. He also cast an influential vote that doomed a bid to repeal the Affordable Care Act in the summer of 2017.
Guests: Richard Fontaine, president, Center for a New American Security and former foreign policy advisor to Senator John McCain; Molly Ball, national political correspondent, TIME.
11 a.m. – MPR News at 11
What is gentrification? Is it happening in the Twin Cities? And what does it look like for people and businesses in Minneapolis and St. Paul?
Guests: Rev. Tyler Sit; Dr. Brittany Lewis
12 p.m. – MPR News Presents
A new Intelligence Squared debate. The motion is: "Trigger Warning: Safe Spaces Are Dangerous." For the motion: Suzanne Nosell of PEN America and David L. Hudson, Jr of Vanderbilt University Law School. Against the motion: Michael S. Roth, president of Wesleyan University and Ashutosh Bhagwat of UC Davis Law School.
1 p.m. – The Takeaway
Looking back on the life and legacy of John McCain.
2 p.m. – BBC NewsHour
The United States builds bridges not walls with Mexico with a new trade deal; Myanmar's government rejects a UN report accusing the military of genocide against the ethnic Rohingyas, but the Facebook posts of the country's top general tell a different story; and the reality of land reform in South Africa.
3 p.m. – All Things Considered
The Arizona Senate primary; Secret recordings at work; refugees fleeing Venezuela; problematic studies of psychology. This week's political roundtable we will chat about the effects of the Manafort and Cohen convictions on local Congressional races. Plus a look back at John McCain getting the GOP nomination for President in Minnesota. With Annette Meeks on the right and Javier Morillo on the left.
6:00 p.m. – Marketplace
A closer look at gender and movie advertising. Women are often on movie advertisements, but is it the person or the body that's being featured?
6:30 p.m. – The Daily
Senator John McCain was proud of his reputation as a maverick in American politics. Through pivotal moments in his life — as a prisoner of war, a young congressman, a presidential candidate, and, ultimately, an elder statesman — that reputation was both validated and challenged.
Guests: Elisabeth Bumiller, the Washington bureau chief for The New York Times; Carl Hulse, The Times's chief Washington correspondent; Mark Landler, who covers the White House for The Times; and Scott Shane, who writes about national security for The Times.
7 p.m. – The World
John McCain was held as a prisoner of war in Vietnam for years, and he was tortured there. But as a senator, McCain also helped pave the way for the US to re-establish relations in the country. Both sides of McCain's past are being remembered today in Vietnam. Host Marco Werman finds out more from Vietnamese American journalist Nguyen Qui Duc, who produced a documentary for PBS Frontline on McCain and Vietnam.
Marco also speaks with Jude Joffe-Block of station KJZZ in Phoenix, about McCain's views on immigration and how his passing could influence future immigration debates in both Arizona and Washington, DC.
Also today, how other nations in Latin America are dealing with the growing number of Venezuelans seeking asylum from their country's economic and political meltdown.
Plus, how climate change could end up making the food we eat less nutritious.
8 p.m. – Fresh Air
Actor Brian Tyree Henry co-stars in the FX series "Atlanta" as Alfred Miles, who goes by his rap name Paper Boi. He's been nominated for an Emmy for Outstanding Supporting Actor in a Comedy Series. Brian Tyree Henry was also a part of the original cast of "The Book of Mormon". In February 2017, Henry guest starred in the NBC TV series "This is Us" episode "Memphis" for which he was nominated for an Emmy Award. Brian Tyree Henry is also recently starred on Broadway in Kenneth Lonergan's drama "Lobby Hero". (Rebroadcast)