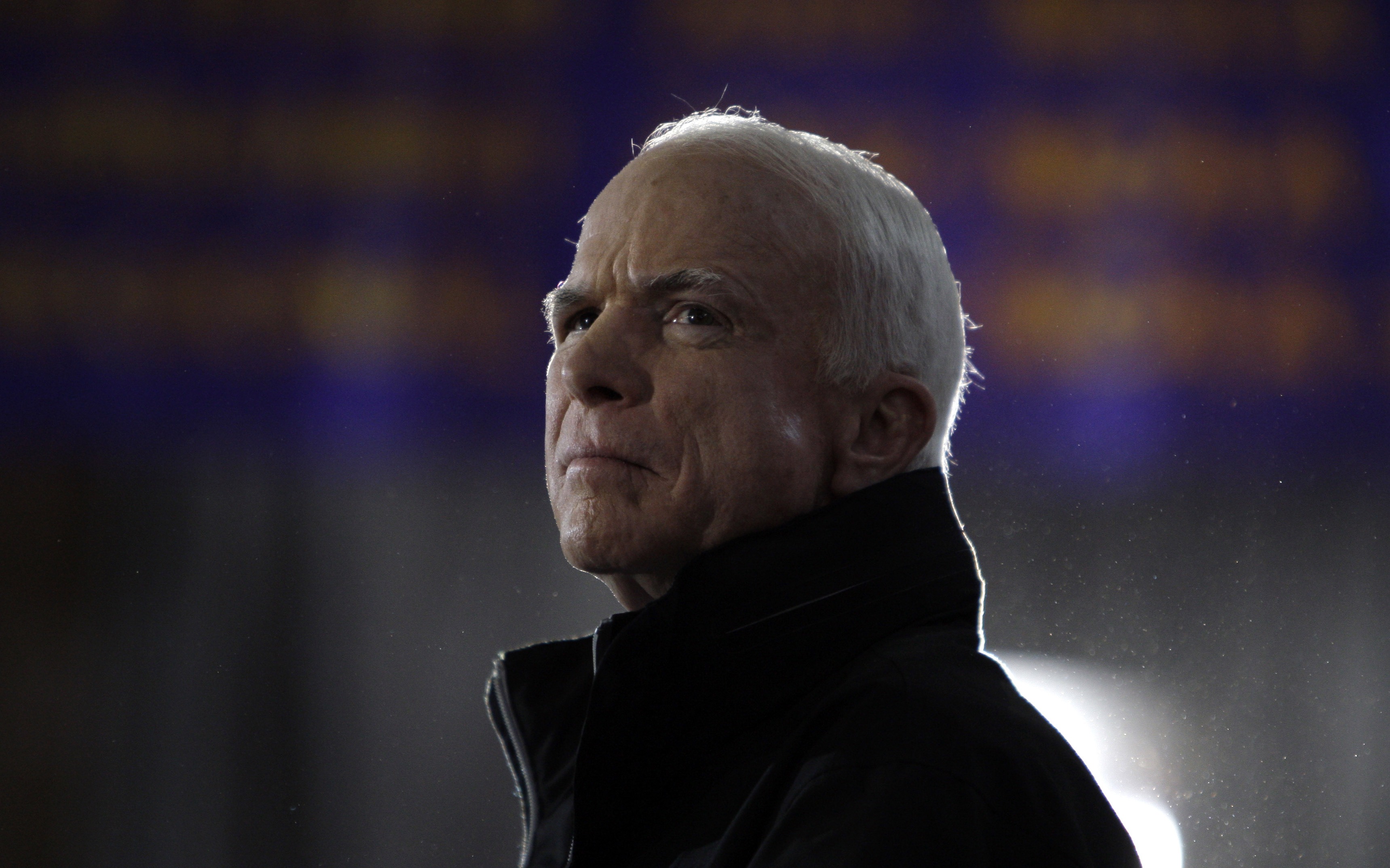 A nagging disappointment for me at the death of Sen. John McCain today is I barely remember the only encounter I had with him. It was 1980 or so; I was a 24-year old reporter for a great little radio station in a competitive small market who scored some time with him at a Republican fundraiser in the Berkshires of Massachusetts.
There was big money in the Berkshires and he was chasing it, even though it was a couple of years before he'd make a run for Congress.
He was a POW, a war hero, and an obvious up-and-comer on a beat that I once enjoyed covering — politics. The fact I barely remember my time talking to him reveals how bad I was at interviewing back then. He was already the sort of guy I should've been able to turn into memorable prose.
He more than made up for it, of course. Like everyone else, there are a flood of memories. Some good; some not so much.
He could be maddening in his ability to play "the maverick" rhetorically, before rejoining the mainstream politically.
Even if his campaign for the presidency wasn't torpedoed by naming an absolute airhead to be next in line for the presidency — again, the maverick — he was likely going to lose in 2008, partly because he had a habit of playing to the crowd when he took to singing a Beach Boys tune while outlining a foreign policy position.
But we got something out of his electoral failure. We got one of the best political speeches in history.
That John McCain could've won the presidency. But that John McCain didn't run, except for one night in Lakeville, when supporter Gayle Quinnell of Shakopee rose to declare his opponent — Barack Obama — "an Arab."
"Say what you want about John McCain, but you'll likely not see a politician stand against such indecency again," I wrote earlier this year when things looked bad for the senator.
Last year, he told a TV interviewer, "When someone says 'he's a Muslim' and 'he wasn't born in America', you can't let that go. You've just got to do what's right. This has got to stop. We've got to be respectful of one another's views."
But that's not the way you get elected anymore and that's an indictment of us all. We keep getting more chances to behave like intelligent, issue-focused adults. We keep punting and buying whatever snake oil the political strategists and marketers are selling.
McCain's death calls to mind John Greenleaf Whittier's famous quote not so much as an assessment of McCain's past, but of America's future.
"For all sad words of tongue and pen, The saddest are these, 'It might have been'."