Brittany Lawrence has probably heard your complaints that the only thing on social media are pictures of people showing what they're eating. That's wrong. There are pictures of budding Internet sensations: in this case, Wanda Petersen, 86, showing what she's eating.
See?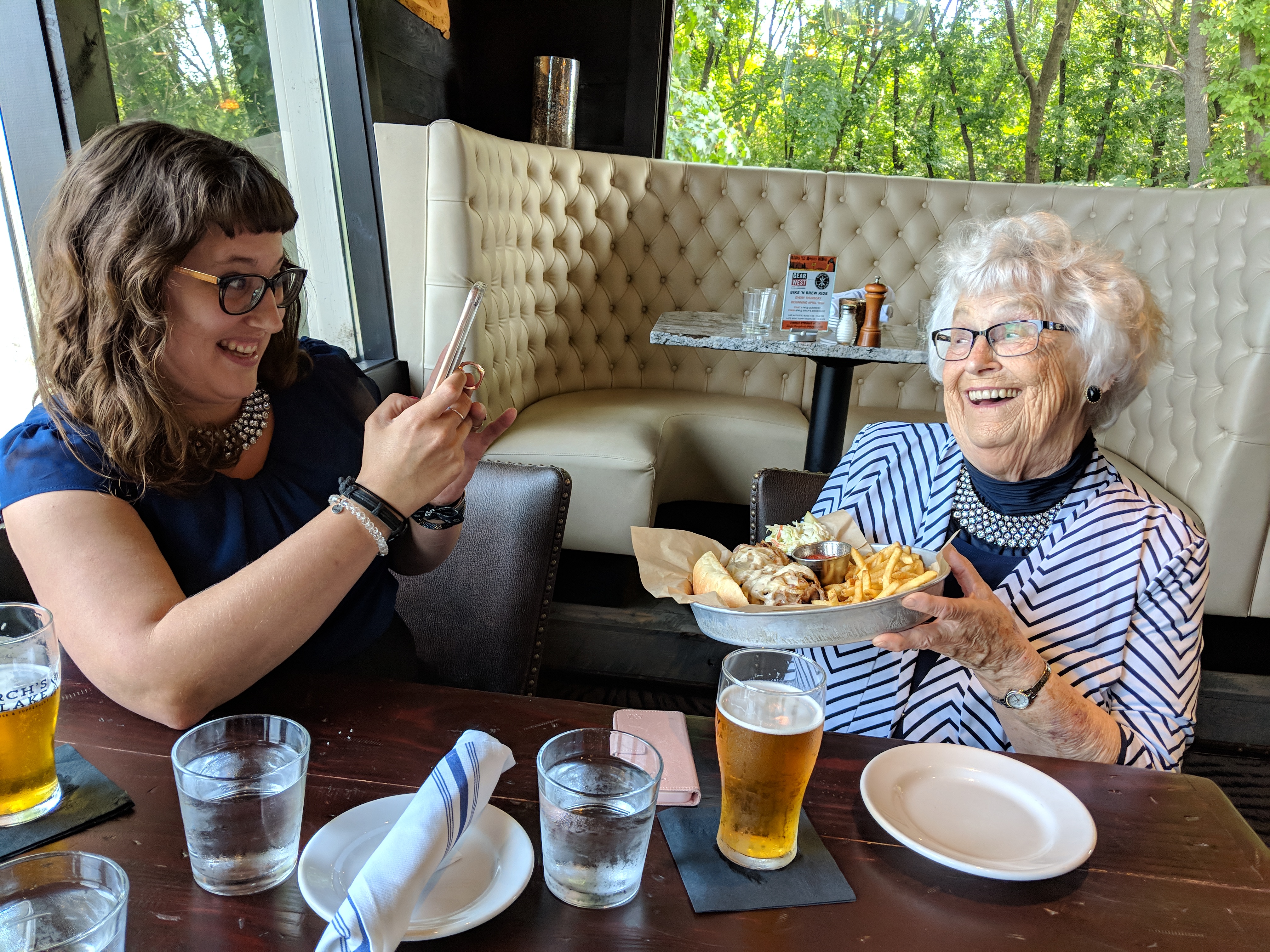 Their Instagram account, "Out to Lunch with Grandma," serves up a heaping helping of "oh, fer cute!" to a growing audience every Thursday, lunch day for the pair when they visit a different restaurant or tap room and provide a visual glimpse not only into their food, but also into their bond. The world is desperate for the warm heart of a grandmother.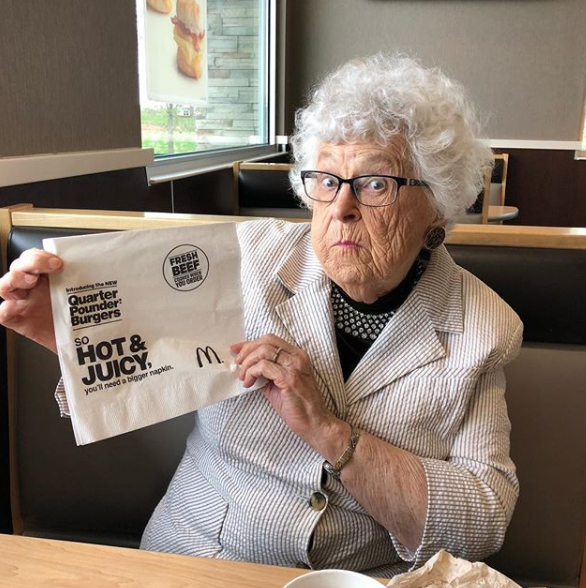 Lunch with the two is pretty much what you'd expect with stories of the past, including Wanda's difficulty dancing with guys back when (she'd learned to dance with another girl and she always led), the gossip opportunities afforded by party line telephones, the excitement of answering the phone before there was caller ID, and grocery store trading stamps.
Wanda, a lifelong resident of the Lake Minnetonka region, was reunited with her granddaughter when Brittany, a hair stylist in Edina, returned to Mound last year after several years in Seattle. They started their weekly dining reviews last fall and Brittany created the Instagram account this spring.
She returned to Minnesota not long after her father died in a fall from a ladder while washing windows five years ago. "My mom was alone and now I was alone" after her marriage dissolved. "So we needed each other."
Recently, she's been looking at the diary her father kept but hasn't read much of it yet. It is, after all, a private diary, she says.
Apparently, Wanda has.
"Her mom and dad did the same thing she's doing now," Wanda says. "They'd go to classy places and then they'd share everything" in a diary.
"She keeps me going," she says of her granddaughter with whom she door knocks on behalf of Jehovah's Witnesses all morning before lunch.
Wanda says she's not particularly computer literate about the landscape that's starting to bring her celebrity status in these parts.
One of these days, she hopes Brittany will show her how to use Instagram.