Seen north of Bemidji, Minn., according to Kristi Booth, who forwarded the picture taken by former MPR News reporter Tom Robertson.
If he's not careful, Glynn will find himself the winner of multiple races in a write-in campaign.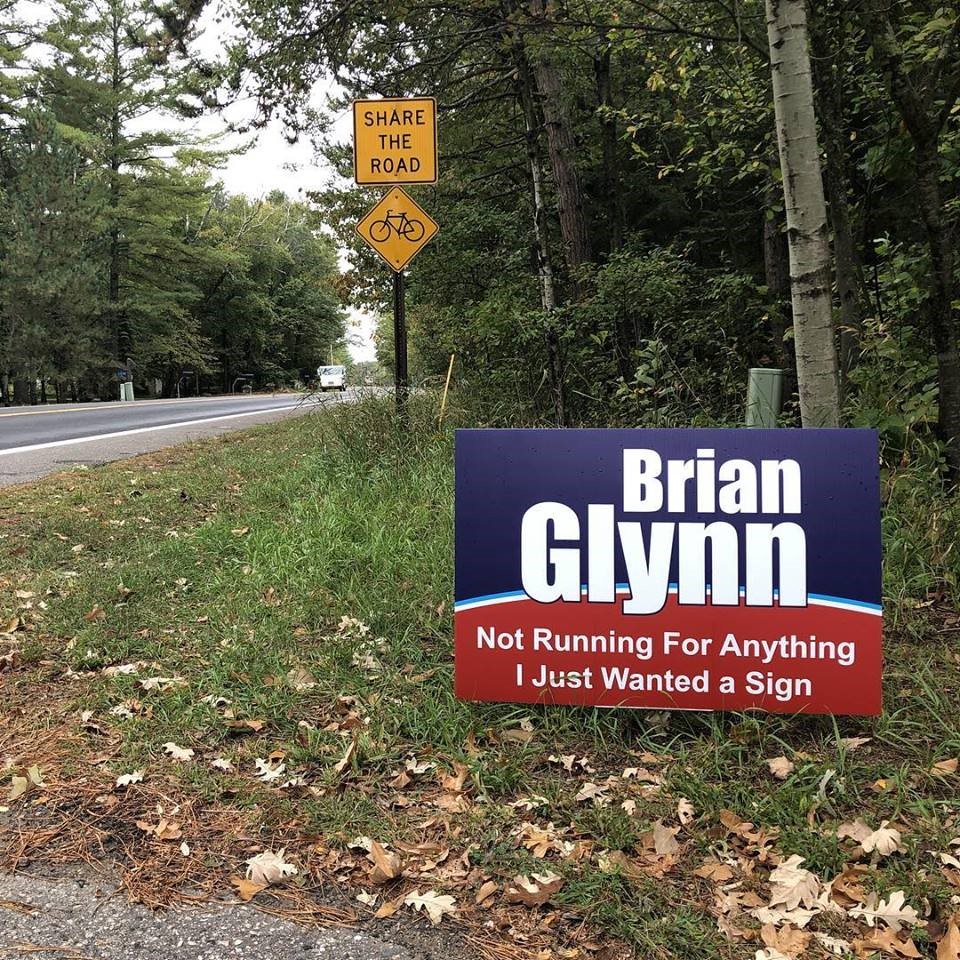 With minimal effort, we have traced the lineage of the practice to Montreal in 2015, when a non-candidate, mocking Quebec's political sign laws, threw up a bunch of similar signs.
"I want everyone to know that anything is possible as long as you're not really trying to do anything," Tyler Lemco said.