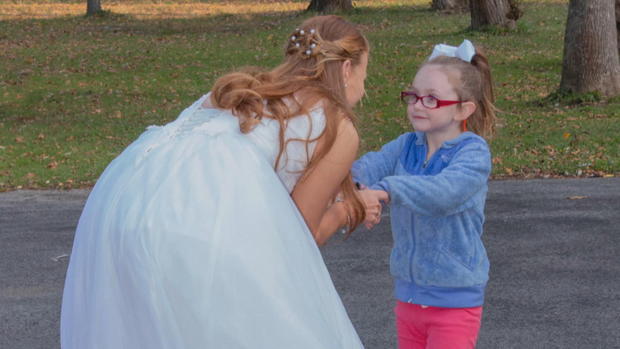 Sorry I've missed the whole week. I heard stuff happened. No worries. Stuff will happen next week and I'll be back to pretend it didn't. It's a self-survival thing now.
May I just rise to the defense of "soft news" again for just a second?
Back when I missed most of my family's meals because I was in front of the television — my dinner on a tray — watching the news and learning all about places in Vietnam I'd later consider ways to avoid if I needed to.( I didn't need to, but that's not the point.), Charles Kuralt's concluding segment would remind us that Vietnam is not be ignored. But neither are the fragments of life that we need and tend to grasp on to without apology, in the belief — even if in denial — that America still has a shot at being what it could be — better.
That has fallen to guys like Steve Hartman, whose CBS piece on Friday evening was pure tonic.
It's the story of Layla Lester, who has autism, and saw Cinderella the other day. It wasn't Cinderella. It was Olivia Spark, a heavy equipment operator, who was getting married and was in her wedding dress for a photo shoot.
No matter. She took time out to be Cinderella. Then she, her family, and her photographer started a GoFundMe account to raise money to send Layla to meet a real Cinderella.
Some guy tried to assassinate people this week. A woman played Cinderella to make a kid happy. Both remind us as individuals that we can be better.
Logically, what do we have to lose?