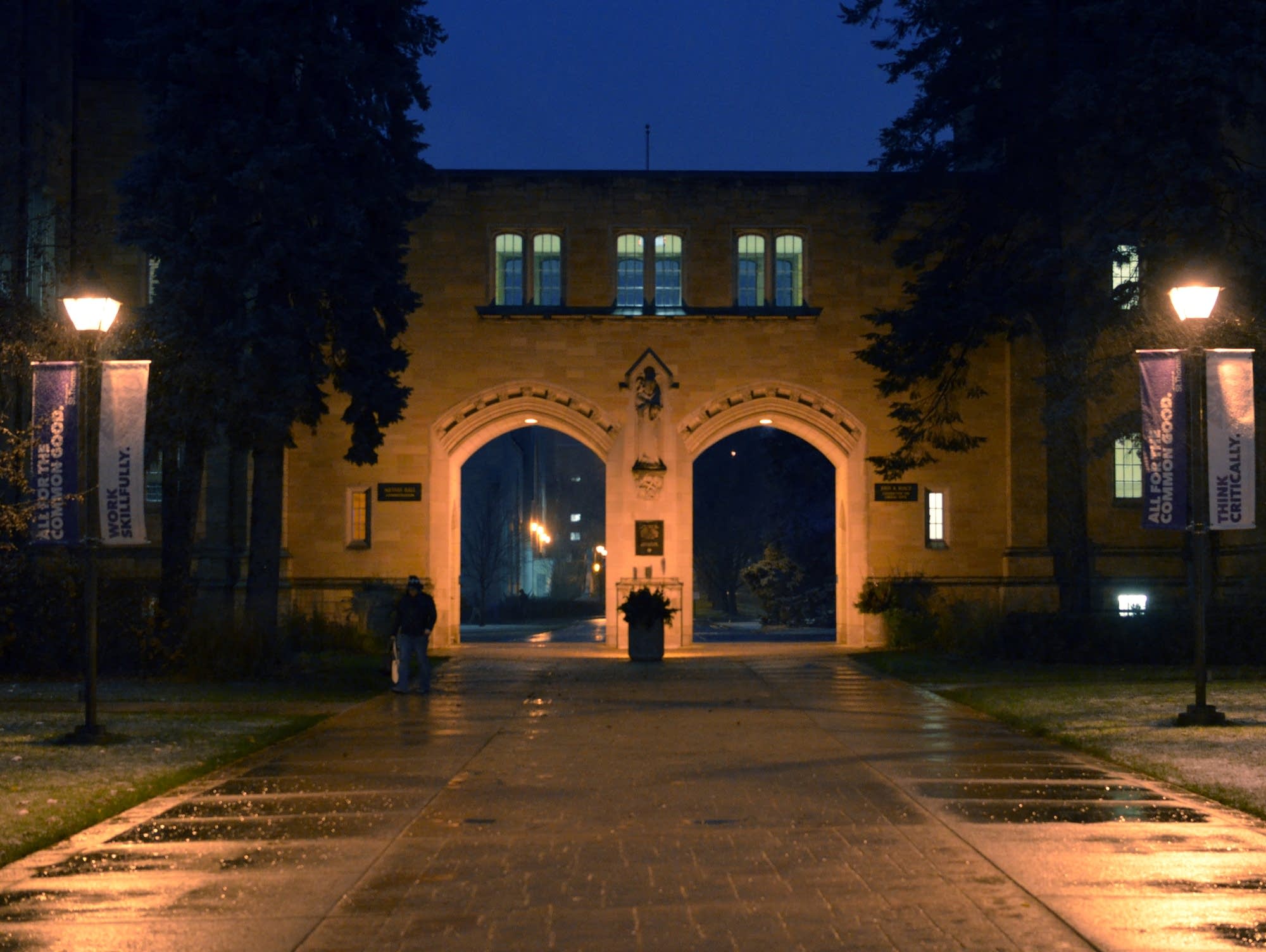 University of St. Thomas freshman Kevyn Perkins woke Friday to a message so hateful it stuck with him through two classes.
Written in red on his door was this: "[N-word] go back."
Perkins tells the Pioneer Press the message was repeated on the name tag attached to his door, but someone misspelled one of the words.
The 18-year-old was upset enough he scrubbed the hate off the wall right away. But this wasn't anything new for him.
While getting an early start to his freshman year last summer, a group of a few young men — one wearing a Trump shirt — confronted Perkins, he told the newspaper's columnist, Ruben Rosario.
"What's up, dawg? Are you sure you are supposed to be around here? Are you sure you belong here?" one of them said to Perkins.
He ignored it. Now, after his second bout of racism on the Catholic university's campus, Perkins is trying to heed his brother's advice.
"I was so mad that I felt like transferring that same day," Perkins said of the recent message on his door. "I was done. But my brother … told me that's what they want me to do and to stay put. We'll see."
University officials say they're investigating the message incident. Any student involved could be expelled, the school said.
"As university leaders, we unequivocally condemn this act of hate and call on all members of our St. Thomas community to work together to ensure that everyone understands that this kind of cowardly act has no place at St. Thomas, or anywhere else. This behavior violates our convictions as a Catholic university and our code of conduct, and it will not be tolerated."