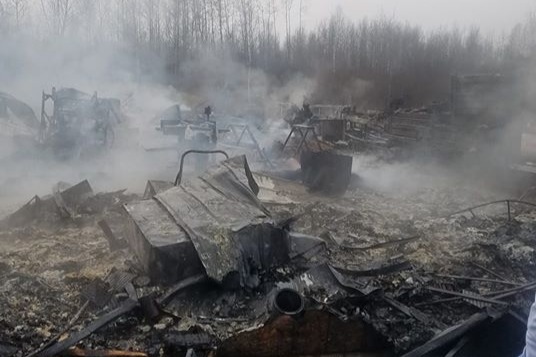 Who's a good dog? Who's a good dog? Milo the pit bull is a good dog. Oh, yes he is.
Just ask Carrie, Dave and Adrieona Hansen, Milo's humans near Twig, Minn., who'd likely be dead if not for Milo, the Duluth News Tribune reports.
"You always hear how your dog will save your life," said Carrie Hansen, "and this dog; I just can't believe it."
Their home is gone. It wasn't finished and had no insurance on it. It also contained the wood shop where Dave made his living.
Carrie and her husband fell asleep around midnight when Milo jumped on her and just stared at her. He's never done that before. She ignored it. He did it again. Then again. That's when she noticed the smoke.
There's a GoFundMe page, although Milo apparently is content with scratches behind the ear.