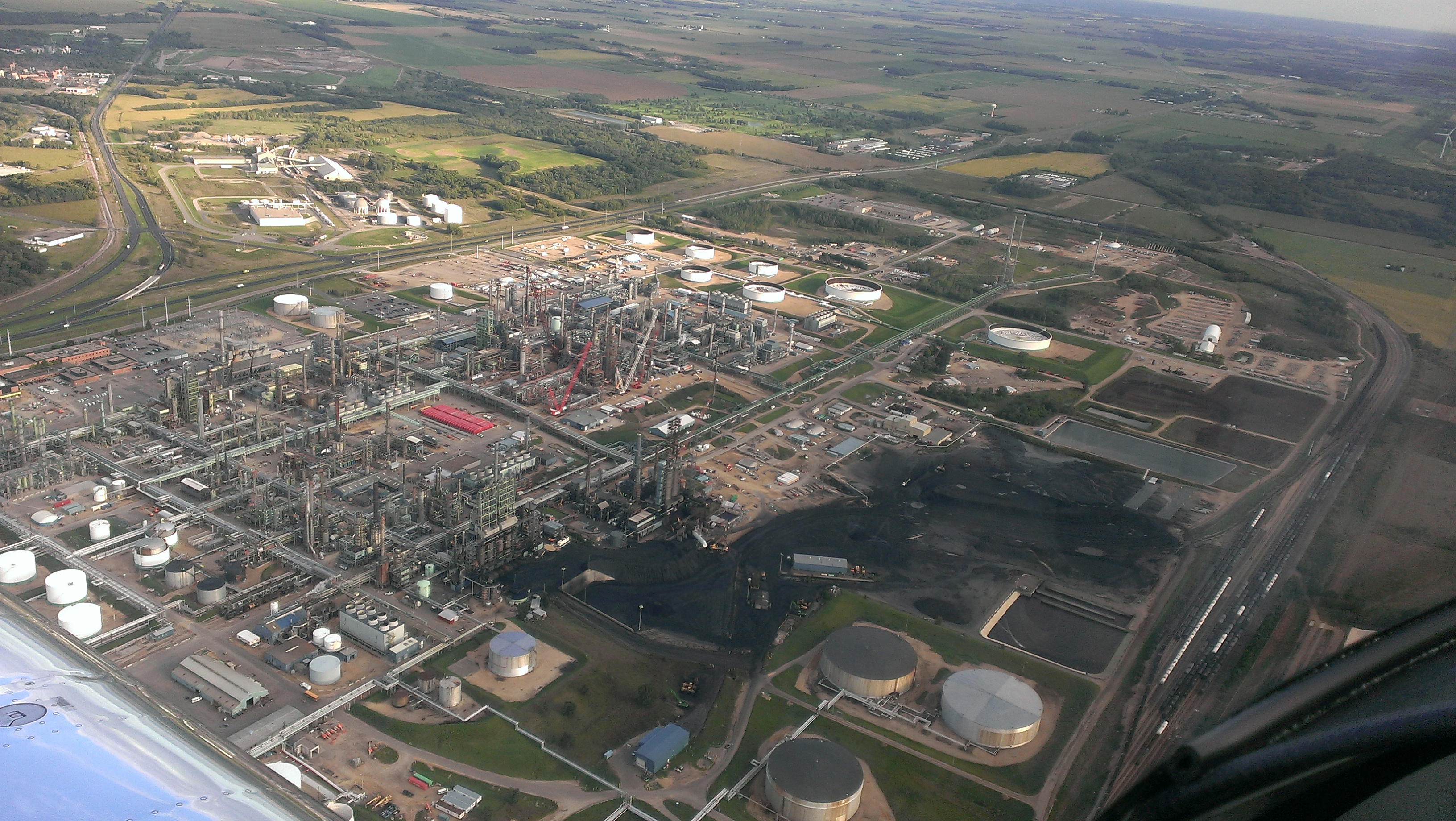 The local oil refineries — Flint Hills and Marathon — are making big money while gasoline prices remain stubbornly around the price when barrels of oil were selling at much high prices, the Star Tribune says. They use mostly Canadian oil which is at bargain-basement prices. But rather than adjust the price for retailers, the refineries are pocketing the savings.
Gasoline prices at the pump have fallen about 15 cents a gallon in the last month, far less than the price of oil to the refineries, the paper says. They're pocketing the savings.
But a Flint Hills spokesman says it costs more to refine the cheaper Canadian crude.
Could there be pipeline politics here? There's a faint whiff of it in the Strib article because one of the reasons cited for the cost of refining the oil is transportation bottlenecks — a lack of oil tanker rail cars and oil pipelines into Minnesota.
A federal judge on Thursday rejected a permit for the Keystone XL pipeline. And Canada-based Enbridge has been jumping hurdles to win permits in Minnesota for a replacement line.
"Fill up and enjoy it," a price analyst says. "I believe that 2019 is not going to be as kind as 2018 for [gasoline] prices, and 2018 hasn't been that kind."
Of course, there's a surefire way to bring gasoline prices down even if car owners are reluctant to use the power: drive less and use less of it.