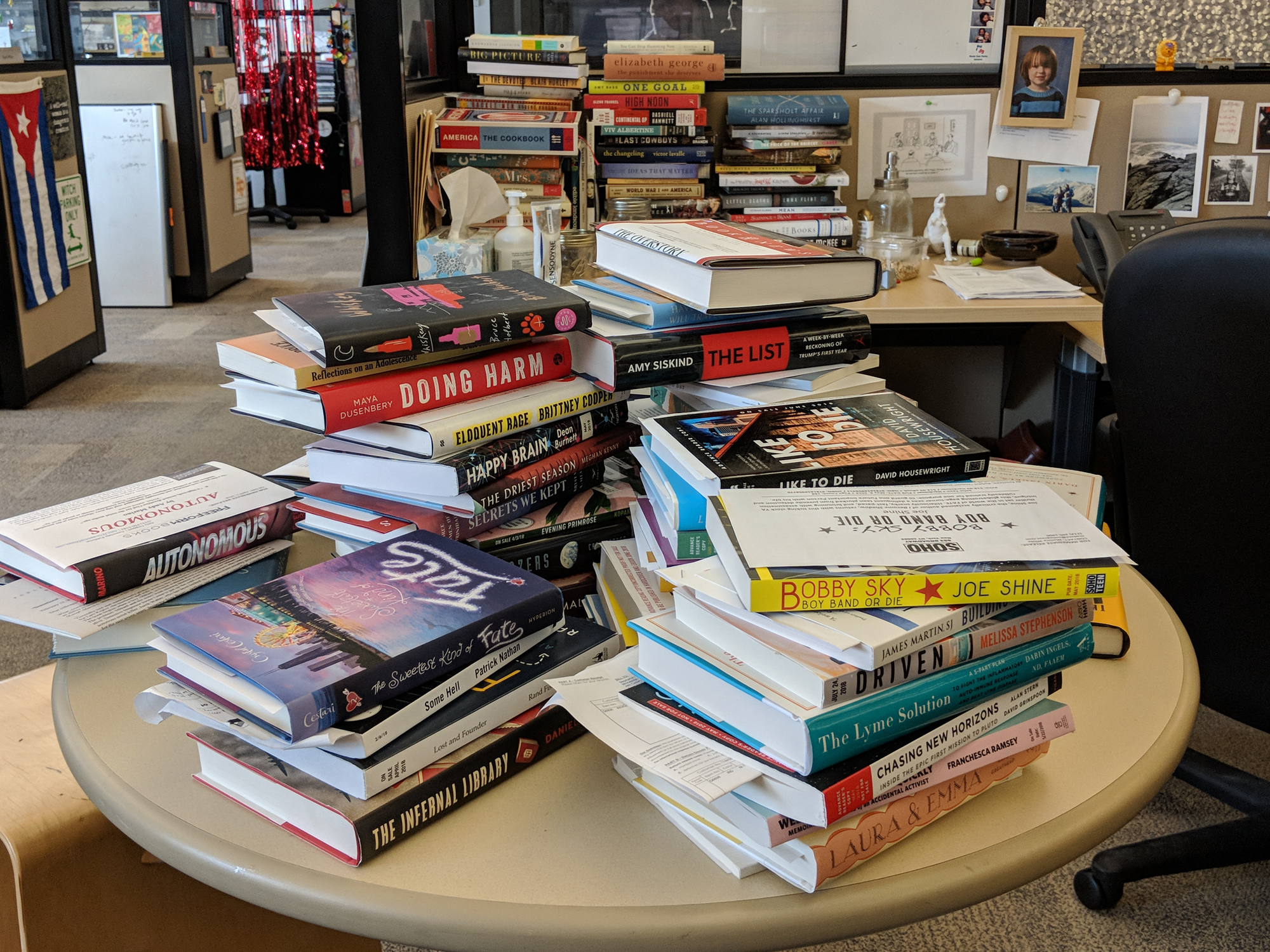 Thursday November 15, 2018
(Subject to change as events dictate)
9 a.m. – MPR News with Kerri Miller
There are unresolved midterm elections in Florida, Georgia and elsewhere. The president has expressed concerns with the recount process. So what's actually happening in those states? MPR News host Kerri Miller talks to a reporter to fact check the vote count.
9:15 a.m. – A Talking Volumes interview with Rebecca Traister, author of "Good and Mad."
10 a.m.- 1A with Joshua Johnson
You've likely heard about the disinformation campaigns on Facebook and Twitter. But what about the self-described front page of the internet, Reddit? Reddit houses one of the more vehement groups that supports President Donald Trump, but there are forums for a variety of political beliefs or general interests.
But there is another side. Sometimes these groups veer into hate speech. Sometimes subreddits are banned. And Wired reported that "of all of the tech platforms that Russian trolls infiltrated during the run-up to the 2016 election in the United States, Reddit has been among the least forthcoming."
Guests: Gene Park, audience editor, The Washington Post; Christine Lagorio-Chafkin, author, "We Are the Nerds: The Birth and Tumultuous Life of Reddit, the Internet's Culture Laboratory" ; Renee DiResta director of research, New Knowledge.
11 a.m. – MPR News at 11
The number of chlamydia, gonorrhea and syphilis cases reached a record high in Minnesota last year. Two sex educators talk about the potential sources behind the recent spike and what can be done in the classroom to help buck the trend.
Guests: Al Vernacchio, sexuality educator and author of "For Goodness Sex;" Liza Henry, the Sacred Choices program Coordinator for Mount Zion Temple in St. Paul.
12 p.m. – MPR News Presents
Scott Rasmussen speaks about the ways political change lags behind social change. He spoke Tuesday in Minneapolis at the Center of the American Experiment. Rasmussen is the author of "The Sun is Still Rising: Politics Has Failed, But America Will Not." He's the founder of Rasmussen Reports and a co-founder of ESPN.
1 p.m. – The Takeaway
Five years after "12 Years a Slave," director Steve McQueen is back with a heist film that feels like a departure, but still hits themes of inequality hard.
2 p.m. – BBC NewsHour
Can the British Prime Minister Theresa May survive as yet more ministers resign over Brexit?
3 p.m. – All Things Considered
Facebook flags suicide risk; the Democrats' 2020 strategy; a housing crisis after the Camp Fire; migrant parents' the Minnesota Historical Society's shopping retrospective.
6:00 p.m. – Marketplace
How the financial crisis shifted auto labor. Once the iconic image of a secure, American job, auto-manufacturing has been flooded with temporary workers.
6:30 p.m. – The Daily
Last week on "The Daily," we looked at the campaign of a candidate who embodied the Democratic strategy for winning the House. This week, she arrived in Washington.
Guest: Rep. Abigail Spanberger, Democrat of Virginia.
7 p.m. – The World
The migrants in Tijuana are part of a larger group travelling through Mexico in recent weeks. Many of them say their goal is to ask for asylum in the US. And under new rules ordered by President Trump, that can only happen at legal ports of entry, like the one in Tijuana. Host Marco Werman speaks with KPBS reporter Jean Guerrero in Tijuana about what it all means for the migrants.
The group now in Tijuana includes several LGBTQ migrants from Central America. We'll hear about them, and the discrimination they might face as they wait in Tijuana for the opportunity to request US asylum.
Also, the US just elected a record number of women to Congress. We wanted to look at efforts in other countries to achieve gender equality in politics. Some nations have quotas reserved for women in their legislatures or governments. The World's Allison Herrera looked into the advantages and disadvantages of gender quotas around the globe.
Plus, today is exam day for students in South Korea planning to go to college. As they sit down to take their tests, the country observes a day of silence to help them concentrate. We'll hear how that tradition has evolved in South Korea.
8 p.m. – Fresh Air
Journalist Adam Ellick is executive producer of opinion video at the New York Times. He has a new three-part series on Russian disinformation titled "Operation Infection," which traces efforts by Russia to spread conspiracy theories, exploit tensions and sow chaos back to the 1980s, when the KGB planted a conspiracy theory about AIDS. He outlines the Russian playbook, and describes how he was the target of a conspiracy theory.