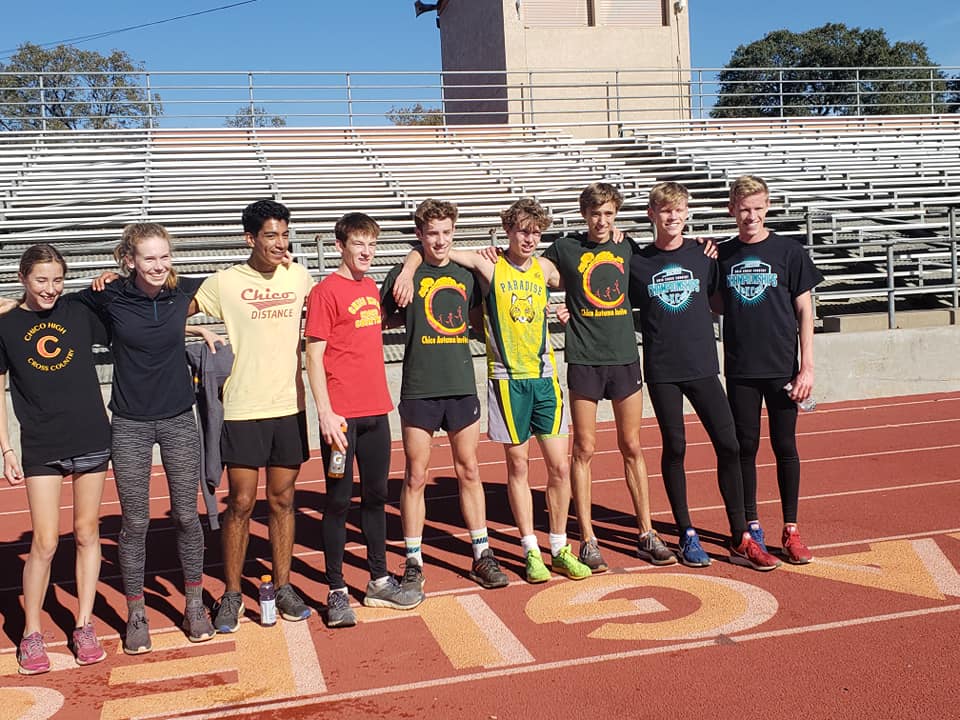 I have long maintained on these pages that if you want to see sportsmanship in high school sports, the cross-country kids are your best bet.
So give it up to the cross-country kids at Chico High School in northern California for proving me right.
Gabe Price, 17, runs for rival Paradise High School, but Price hasn't been too concerned with sports. His family lost its home in the wildfire there.
He missed the the meet for qualifying for the state championship.
"The same day that the fire broke out, that was supposed to just be a regular day and our team was actually set to qualify as a team," Price tells NPR's "Here & Now."
"When you start training year-round for something like just one singular race, especially now being a senior, trying to look out for [Division II and Division I colleges] and running in the future and scholarships and all that fun jazz, it's important," he said.
Officials agreed to give Price another shot at qualifying for the state championship. So they found an empty track at the high school the next town over — Chico.
Maybe Price would've qualified for the meet with no one to compete against. He needed to beat 17:40. But the kids of Chico would have none of that once word got out that Price would be trying to qualify on an empty course.
Several of them ran against Gabe. Several others cheered him on, shouting his split times.
"For all of us it was a no-brainer," said Charlie Giannini, of the Chico team. "We've been racing against Gabe all these years and to see him not go to state, it would have been another tragedy on top of one."
With the help of the kids from Chico, Gabe ran 17:12. He's on his way to state.