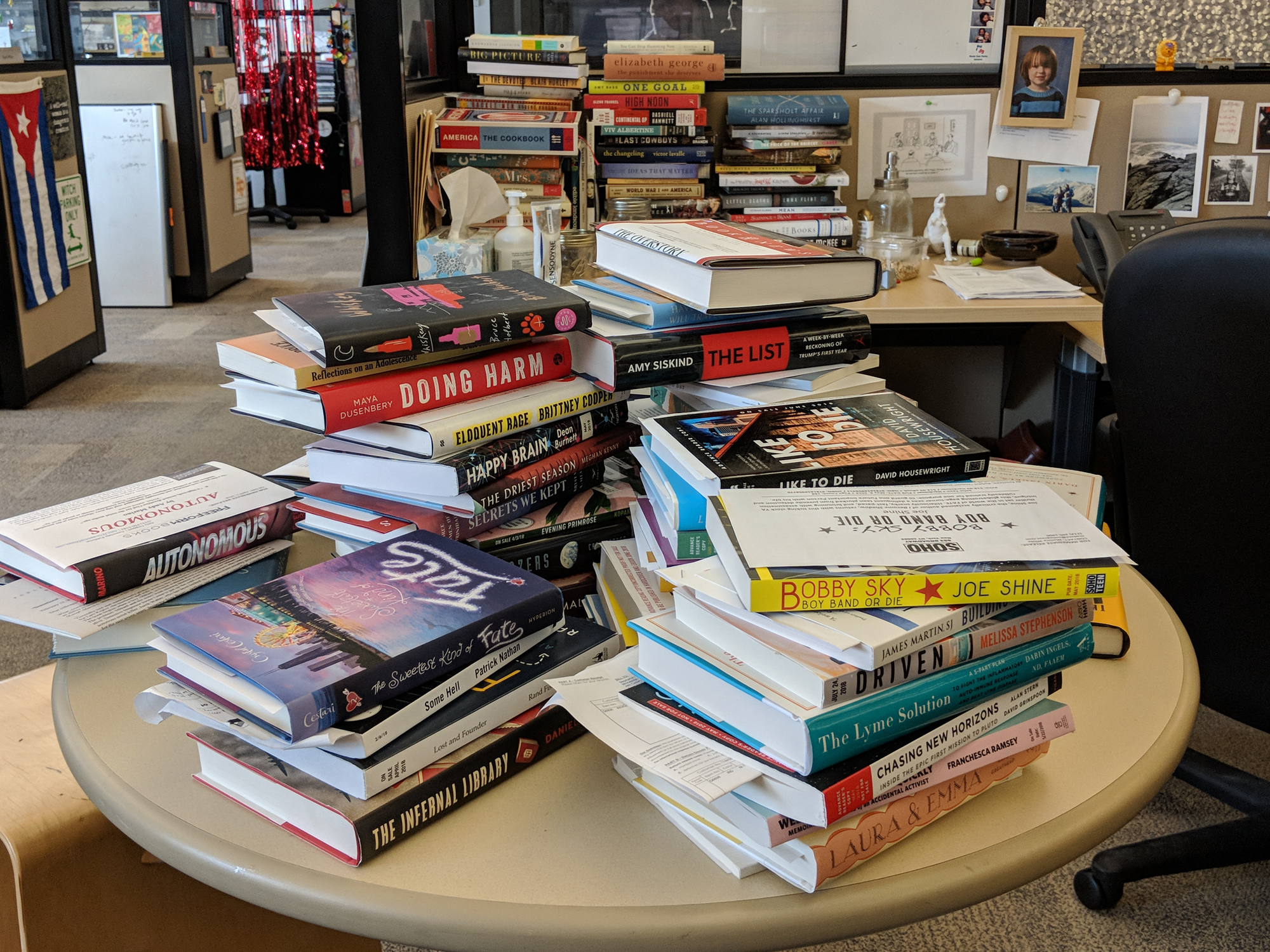 Wednesday Dec. 12, 2018
(Subject to change as events dictate. This page is updated throughout the day.)
9 a.m. – MPR News with Kerri Miller
Sometimes the experience of sitting next to one another in a theater and sharing the lives of the characters on the big screen can remind us of who we are in the best way.
Yes–Hollywood is in the business of making myths–and it can be nostalgic and not brave enough to lead the cultural change…but sometimes they get it right. We are discussing movies that exemplify our shared experience as Americans.
Guests: Liliana Percy, Sr. Producer with OnBeing & Host of This Movie Changed Me; Ansa Akyea, a stage, radio and television actor who won the 2011 McKnight Award for acting from the MN Playwright Center
10 a.m.- 1A with Joshua Johnson
In Northern Minnesota, there's a community of taconite miners who are already feeling the brunt of President Trump's moves on trade. Our team from Across America spoke with union leaders who represent about 2,500 area miners. They told us what it feels like to live in a single-industry town, and how trade decisions in Washington are affecting them.
We're also taking a closer look at the potential trade war with China. After President Trump seemed to suggest an easing of tensions and a 90-day freeze on tariffs, how will the recent arrest of a top Huawei executive affect relations?
Guests: Shawn Donnan, senior writer, Bloomberg; former world trade editor, Financial Times.
Also: He's a wealthy sex offender with friends in high places. Jeffrey Epstein worked his connections to dodge a lengthy prison sentence. Those connections included current Labor Secretary Alexander Acosta who, at the time, was Miami's top federal prosecutor.
Guest: Miami Herald reporter Julie Brown.
11 a.m. – MPR News with Angela Davis
John Noseworthy retires from the top post at Mayo Clinic this month after setting some major changes in motion. Noseworthy talks with MPR News host Angela Davis about his time leading the clinic and about Mayo's role in the future of medical care in Minnesota – and around the world.
11:35 a.m. – It's the time of year when germy kids come in contact with older relatives who may be more susceptible to illness. Putting kids in a hamster ball isn't an option, so how can parents ensure their kids are as germ-free as possible? And how long do germs last on surfaces?
Guest: Vaccine specialist and infection preventionist Joe Kurland.
12 p.m. – MPR News Presents
Chris Farrell's Conversations on the Creative Economy: Minority-owned businesses owned by women.
Guests: Lachelle Cunningham, CEO and executive chef at Chelles' Kitchen; Gloria Contreras Edin, owner and manager of the law firm Contreras and Metelska; Jamie Glover, co-founder and president of ASIYA Modest Active Wear.
1 p.m. – The Takeaway
Tax relief for the wrongfully convicted that most exonerees don't know about. We talk to one man on a mission to help the wrongfully convicted get their due.
2 p.m. – BBC NewsHour
The British Prime Minister Theresa May is facing a vote of no confidence from her own Conservative Party MPs. We'll bring you the result and assess what it means for her leadership and for the Brexit process.
3 p.m. – All Things Considered
Britain's Brexit crisis; 2020 primary calendar moves; North Carolina election fraud; de-Green Zoning Iraq.
6:00 p.m. – Marketplace
From a factory in Los Angeles, to low earth orbit and beyond, a look at the costs, calculations and thrills of space exploration with the chief operating officer of SpaceX.
6:30 p.m. – The Daily
President Barack Obama came very close in 2015 to passing a bipartisan bill to rewrite prison and sentencing laws. Three years later, the same people who were responsible for stopping that bill may become responsible for passing a scaled-back version.
Guest: Nicholas Fandos, who covers Congress for The New York Times.
7 p.m. – The World
We learn more about Donald Trump's business ties to Russia. A veteran Moscow journalist says it's a long story, going back decades, and it's mostly about failure.
We also hear the latest on Maria Butina, the first Russian who is expected to plead guilty to charges related to Russia's attempts to influence the 2016 US presidential election.
Plus: how individual people are becoming collateral damage in the US-China trade war. Like Michael Kovrig, the Canadian detained in China Monday on espionage charges. His arrest appears to be an act of retaliation, after Canadian authorities arrested a top Chinese business executive at the behest of the United States. And then there's the security breach at Marriott, involving the personal data of millions of customers. President Trump blames the hack on the Chinese.
And, of course, we're watching for what's next on Brexit. Prime Minister Theresa May is facing a major challenge to her leadership today.
8 p.m. – Fresh Air
Journalist Keri Blakinger covers criminal justice specializing in prisons and the death penalty for the Houston Chronicle. She is a former heroin addict who became addicted while she was in college. She spent almost two years in prison for possession. She'll talk about the Texas prison reforms her reporting has led to.