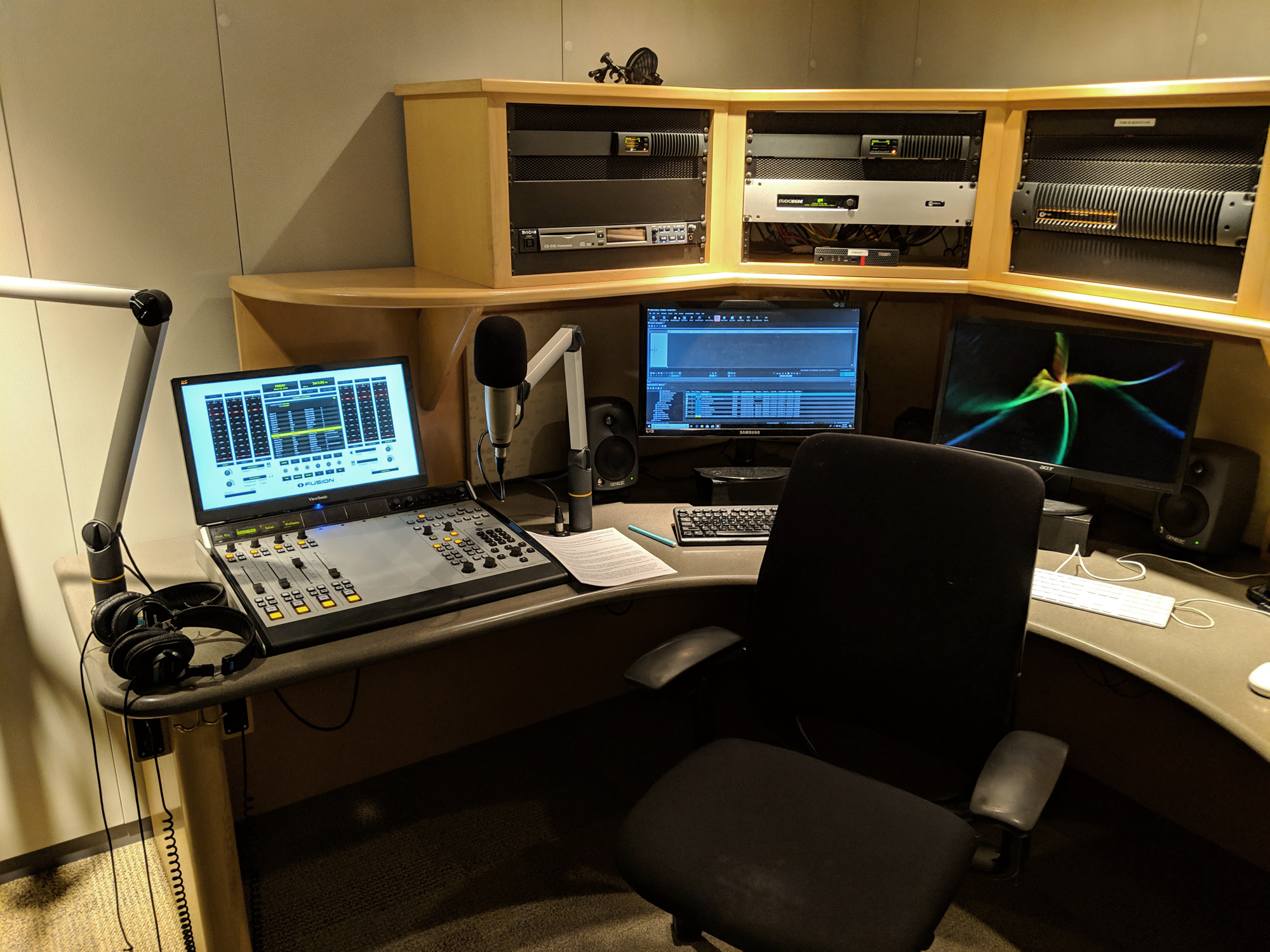 Tuesday April 23, 2019
(Subject to change as events dictate. This page is updated throughout the day.)
9 a.m. – MPR News with Kerri Miller
We continue our Women of Faith series by talking with Jenan Mojahir about how her Muslim faith motivates her to form relationships across religious boundaries and what it looks like to be an empowered Muslim woman today.
10 a.m.- 1A with Joshua Johnson
Polling suggests climate change isn't getting much attention in the classroom. Most teachers don't teach it, four out of five parents wish they did. How do we teach our kids about the climate?
Guests: Leah Qusba, deputy director, Alliance for Climate Education; Ann Reid, executive director, National Center for Science and Education; Daniel Morales-Doyle, assistant professor of Science Education Curriculum and Instruction, University of Illinois at Chicago.
11 a.m. – MPR News with Angela Davis
Forty million Americans struggle with insomnia each year, according to the National Sleep Foundation. It's the most common sleep disorder in the United States.
Guest: Dr. Brent Nelson, an interventional psychiatrist and the chief medical information officer for the Center for Neurotherapeutics in the Twin Cities; Dr. Michael Howell, a physician with Fairview who specializes in the treatment of sleep disorders.
12 p.m. – MPR News Presents
A live broadcast from the National Press Club: We'll hear from the director of President Trump's National Economic Council, Larry Kudlow.
1 p.m. – The Takeaway
The story of how lead paint made it into millions of U.S. homes, and why people of color paid the dearest price.
2 p.m. – BBC NewsHour
The first funerals are being held in Sri Lanka after the Easter Sunday terror attacks; a new malaria vaccine is launched in Malawi; and engineers work towards designing a diaper that can be recycled.
3 p.m. – All Things Considered
The latest testimony in the Noor trial; a profile of Ilhan Omar; Hindu nationalism; Democrats and climate; data, farmers, and seed prices; getting a degree in prison.
6:00 p.m. – Marketplace
Economics meets politics meets context. To understand what's going on in this economy, you've got to talk about more than economics.
6:30 p.m. – The Daily
After two crashes of Boeing 737 Max jets, regulators and lawmakers began asking whether competitive pressure may have led the company to miss safety risks, like an anti-stall system that played a role in both crashes. In reporting that story, Times reporters began to look into whether the problems extended beyond the 737 Max.
7 p.m. – The World
Sri Lankans continue to mourn the victims of Sunday's terror attacks, which killed more than 300 people. Today reporter Aurora Almendral tells us the story of one man who lost seven members of his family in the bombing at St. Sebastian Church in Negombe, and how he is relying on his faith as he mourns them.
And as the US attempts to crack down on Iran's oil exports, we hear about a group based in Sweden called "Tanker Trackers dot com" that uses a little detective work to track tanker shipments of oil leaving Iran. Host Marco Werman speaks with the group's founder, Samir Madani to learn more about how Iranian oil is secretly sold and transported.
Also, vegetarians in Nigeria don't have an easy go of finding food that fits their diets. But there's at least one new option. Brenna Daldorph reports on what is likely the first vegetarian restaurant in the entire country.
Plus, Lisa Simpson meets Justin Trudeau. The hero of The Simpsons seeks asylum at the Canadian border in the next episode of the comedy series. And the cartoon version of Canada's prime minister will be voiced by a Toronto news anchor.
8 p.m. – Fresh Air
Actress Glenda Jackson is starring on Broadway in King Lear, one of Shakespeare's greatest tragedies. She is playing King Lear, a role that usually goes to a man. King Lear opened on Broadway this month, but Jackson had already played Lear in a London production that opened in 2016 at the Old Vic. Last year, she won a Tony for her performance in the Edward Albee play 3 Tall Women.