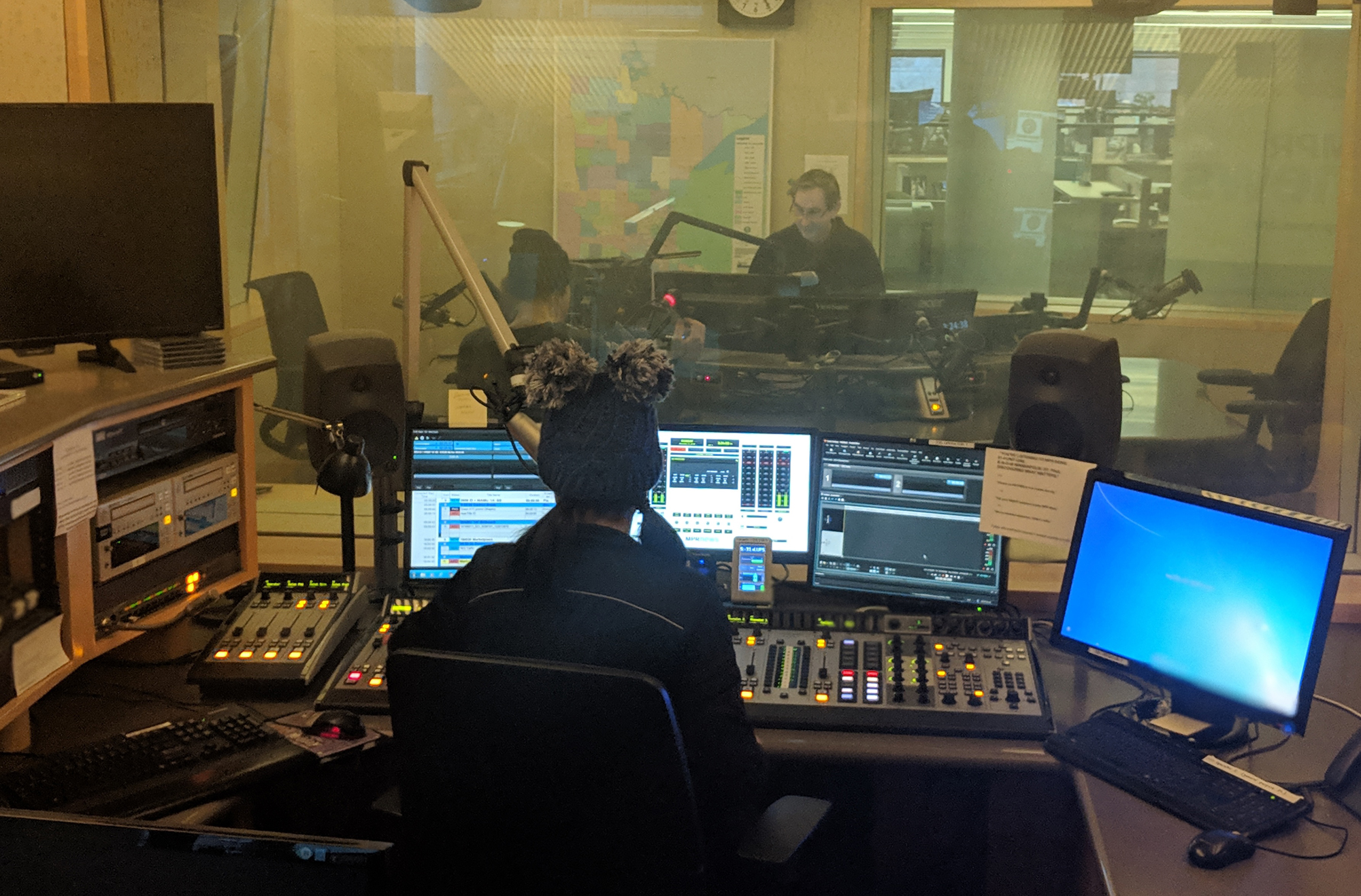 No posting here today.
Thursday April 4, 2019
(Subject to change as events dictate. This page is updated throughout the day.)
9 a.m. – MPR News with Kerri Miller
Brackets have been busted, friends and families divided, and millions of dollars invested as the Final Four arrives in Minneapolis. As March Madness reaches its climax, are student-athletes being compensated enough?
Guests: Chris Korman, For The Win sports editor; Ekow Yankah, Professor of Law at Cardozo School of Law
10 a.m.- 1A with Joshua Johnson
Why would a doctor terminate a woman's pregnancy close to her due date? The reasons for late-term abortions can involve medical risk to the fetus or the mother. Still, there's plenty of misinformation out there, and some states are debating bills that target the procedure.
11 a.m. – MPR News with Angela Davis (Chris Farrell hosts)
Between the U.S.-China trade war and the recent flooding in the Midwest, it has been a bad time for farmers. According to a new report out of the University of Minnesota, farm income was down 8 percent last year making it one of the least profitable years since the 1980s. Are we on the brink of another farm crisis?
Guests: Jonathan Coppess; Clinical Assistant Professor of Law and Policy in the Department of Agricultural and Consumer Economics at the University of Illinois; Chad Hart, Associate Economics Professor and Crop Markets Specialist at Iowa State University; Michael Petefish, soybean and corn farmer and head of the Minnesota Soybean Growers Association.
12 p.m. – MPR News Presents
Rebroadcast of Governor Tim Walz's first "State of the State" address and the MPR reporter interviews with leading legislators afterward. MPR political editor Mike Mulcahy hosted our broadcast.
1 p.m. – The Takeaway
Baltimore's mayor is embroiled in a scandal surrounding her self-published kids' book series, "Healthy Holly." She's received 700,000 in payments for her book, including from a hospital vying for a major city contract.
A look at the second significant chemical fire in the Houston area in a span of a few weeks — the latest at the KMCO chemical plant killing one person and critically injuring two. The blaze three weeks ago at a petrochemical facility potentially exposed hundreds to serious air quality issues.
Climate change is destroying glaciers across the world, but the Lyell Glacier has outsized cultural significance in California given the legend of John Muir and the beauty of Yosemite.
Turkey held local elections Sunday for mayors and councilors, and turnout was high at around 85 percent.
Following the recent New York premiere of two plays centered around Arab American characters, "Hatef**ck" and "Eh Dah? Questions for my Father," The Takeaway looks at what the landscape looks like for Arab and Muslim American theater across the United States.
2 p.m. – BBC NewsHour
Cross party talks in the UK continue to try to end the Brexit deadlock; German Chancellor Angela Merkel goes to Ireland to offer reassurance over Brexit; a report into last month's Ethiopian Airlines crash finds pilots followed procedures.
3 p.m. – All Things Considered
Noor trial update; The NRA lobbies against a law to protect women from domestic violence; news inside prisons; Planet Money: Student IPO
6:00 p.m. – Marketplace
Wise County, Virginia has been at the epicenter of the opioid epidemic. The story of a police officer who has struggled for over a decade to keep the county's drug problem under control.
6:30 p.m. – The Daily
The special counsel's team sent its report to the attorney general, William P. Barr, who sent a summary of that report to Congress. But some members of the special counsel's team have told associates that their findings are more troubling for President Trump than Mr. Barr indicated.
7 p.m. – The World
A Canadian researcher found a detail that may help to complete family histories for some African Americans. Records show that during the slave trade some Africans came to America with facial markings that told where they were born. Scars reveal some lost family histories .
8 p.m. – Fresh Air
The internationally acclaimed maestro Yanick Nezet Segun, conductor of the Philadelphia Orchestra and music director of the Metropolitan Opera in New York. A charismatic young conductor leading two institutions with extraordinary histories.
9 p.m. – MPR News Presents
An American Public Media Reports documentary, "Still Rising: First-Generation College Students a Decade Later." Ten years later, two people who were the first in their families to go to college share their stories of moving up. Or not.