Here's your daily dose of sweetness:
Autherine Lucy Foster was able to walk onto the campus of the University of Alabama in 1956, four years after she applied for admission, igniting a legal battle. Three days later, she was expelled.
Last weekend, she returned to the campus, this time in a wheelchair, to receive an honorary degree. She's 89 now.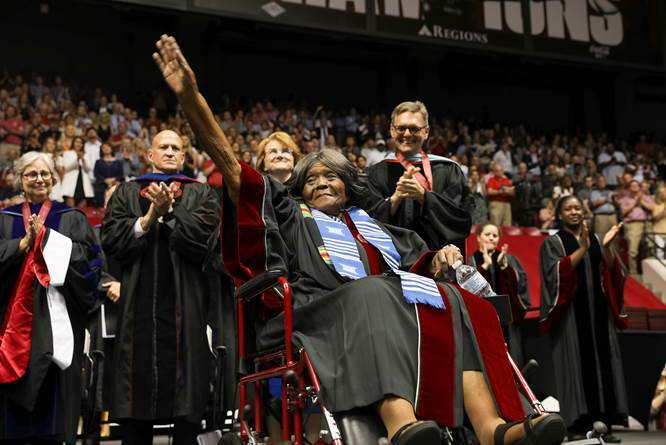 "As we rolled across the campus today, I said, 'Gee whiz, this is a blessing in disguise to see this university permitting me to come on here and be involved in whatever they are doing today,'" she told a local TV station.
She received a degree in education from the university in 1991.
Related: An Indomitable Spirit: Autherine Lucy (Smithsonian)