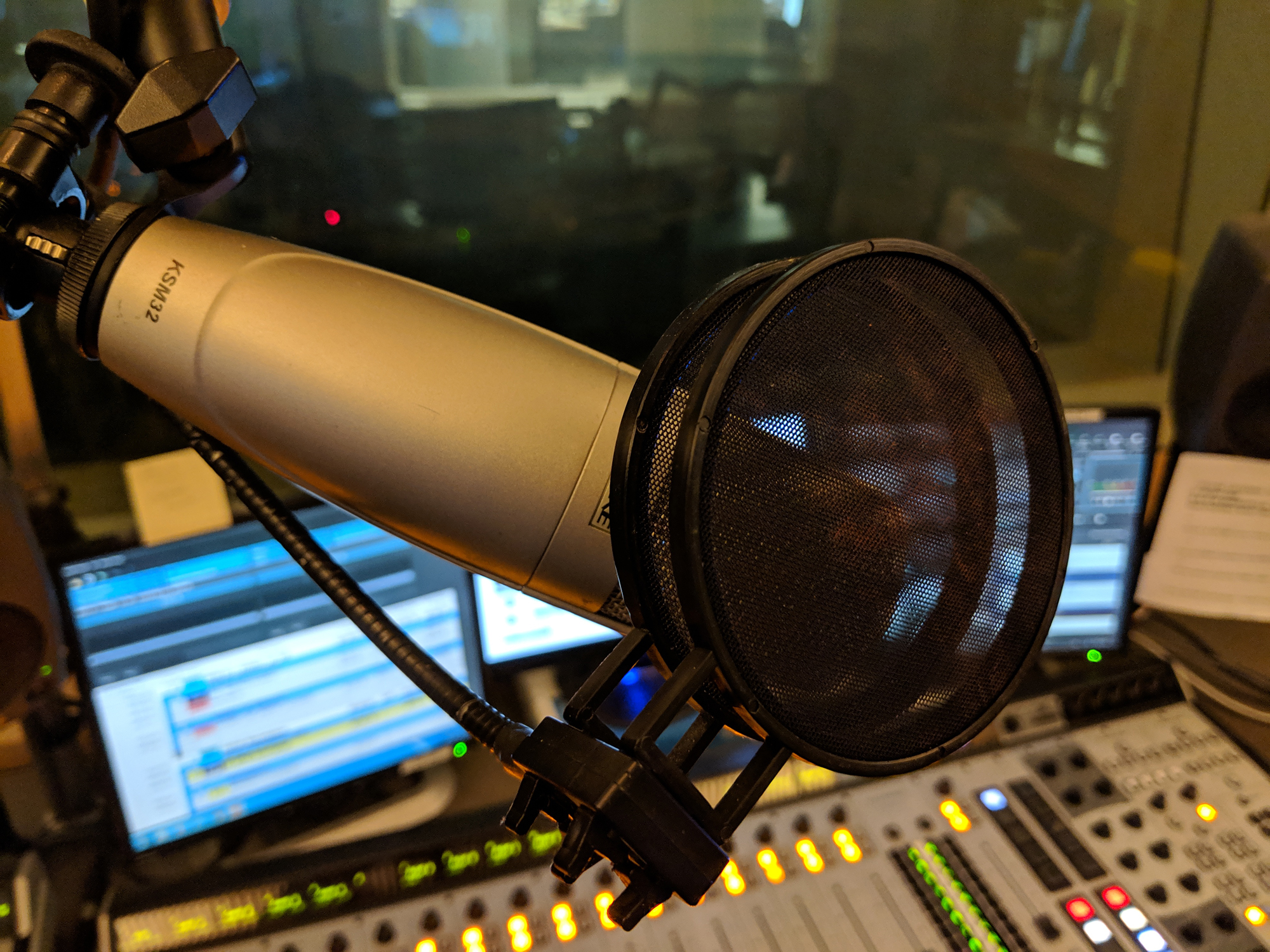 Wednesday May 8, 2019
(Subject to change as events dictate. This page is updated throughout the day.)
9 a.m. – MPR News with Kerri Miller (Tiffany Hanssen hosts)
Next month, the first and only FDA-approved treatment for postpartum depression will hit the market. It's needed. Up to 1 in 7 women experiences depression after her baby's birth – one of the most common complications of pregnancy. It offers almost immediate relief. Some women reported a mood change in as little as 48 hours – a huge improvement over the current treatment of conventional antidepressants, which can take a month or more to kick in.
But the new drug brings its own set of hurdles. It has to be administered through an IV for 60 continuous hours, and it's estimated to cost $34,000 for one treatment. Will that keep it out of reach for those who need it most?
Guests: Dr. Elizabeth LaRusso, a psychiatrist with The Mother Baby Center at Allina Health; Dr. Helen Kim, director of the Hennepin Healthcare Mother-Baby Program
10 a.m.- 1A with Joshua Johnson
President Trump loves social media. But he's no fan of Facebook's recent decision to ban extremists, including conspiracy theorist Alex Jones of InfoWars. The president tweeted that these bans amount to censorship. When it comes to fighting hate speech where should Facebook – and the president – draw the line?
Guests: Anna Merlan, senior reporter, the Gizmodo Special Projects Desk; Brian Stelter, host of CNN's 'Reliable Sources'
11 a.m. – MPR News with Angela Davis
About 60 percent of people experiencing a mental illness do not seek treatment. And for those who do, it's often an intimidating and confusing process.
Guests: Carl Anderson, director and Chief Health Officer at Boynton Health Center at the University of Minnesota's Twin Cities campus; Bravada Garrett-Akinsanya, a psychologist who specializes in African-American mental health
12 p.m. – MPR News Presents
The third in a four-part series for APM's "Call to Mind" initiative. Part 3 is about loneliness and the surprising toll it can take on our physical and mental health. The series is hosted by Dr. Anne Hallward, a psychiatrist in Maine.
1 p.m. – The Takeaway
As Uber is gearing up for its initial public offering, drivers for Uber and Lyft are planning strikes in cities across the country, demanding better wages, job security, and capping the companies' commission to ensure drivers receive 80-85 percent of a fare.
On Tuesday, Denver residents voted against Initiative 300, a ballot measure that would've overturned the city's ban on urban camping. The ballot measure was an attempt to grant rights to homeless people in the city.
On Monday, Treasury Secretary Steve Mnuchin defied a request from House Democrats to deliver President Trump's tax returns. The Takeaway looks at where it fits into the Trump administration's pushback on Congressional oversight.
As part of The Takeaways look at the challenges that military families face ahead of Memorial Day, they talk with two women who have struggled with their career as their husbands have been in the military. Both have been unemployed or underemployed in the past.
2 p.m. – BBC NewsHour
Iran says it will stop complying with some parts of the nuclear deal, a year after the Trump administration withdrew from the nuclear accord; in our regular climate change slot we look at how Swedish people are choosing their holidays differently; South Africans are voting today in an election seen as the toughest test for the governing ANC.
3 p.m. – All Things Considered
Remembering "Bernie and the Believers;" farmer woes: floods and tariffs; beyond 100-year floods; why conscience complaints have skyrocketed; a judiciary comment vote for Barr; American Anthem: "I Won't Back Down"
6:00 p.m. – Marketplace
Over the past year or so, unemployment insurance claims have been hitting record lows. A strong job market isn't the only reason why.
6:30 p.m. – The Daily
In October, The New York Times published an investigation into the tax returns of President Trump's father, revealing the president's past involvement in tax evasion and stark inconsistencies in his account of his success. Two reporters who broke that story are back with new information about the president's own taxes.
7 p.m. – The World
Are the US and Iran heading into a confrontation? And what exactly changes now that Tehran says it will stop complying with two key parts of the Iran nuclear deal? We answer those questions today, on the one-year anniversary of the Trump administration's own decision to pull out of the Iran deal. Host Carol Hills will get reaction from the State Department – and analysis from Dina Esfandiary of The Century Foundation and Rana Rahimpour of the BBC Persian service.
Also today, indigenous women in the US and Canada go missing or are murdered at alarming rates, much higher than the general population. But there's been no comprehensive effort to keep track of the data on missing women. Until now. The World's Allison Herrera has that story.
And The World's Monica Campbell has an update on the Remain in Mexico program. That's the US program that forces asylum seekers to wait in Mexico as their cases play out in US courts. There's a lawsuit to halt the policy – but this week a federal appeals court allowed the Trump administration to continue the policy, at least for now.
Plus, The Word's Jason Margolis takes a closer look at the global push to make plant-based burgers that mimic meat – as a way to help save the planet.
8 p.m. – Fresh Air
Historian Daniel Okrent's new book is The Guarded Gate: Bigotry, Eugenics, and the law that kept two generations of Jews, Italians, and other European Immigrants Out of America. It's about how the junk science of eugenics affected immigration policy in the early 1900s and resulted in the 1924 immigration act. Okrent is also the author of the best selling book Last Call: The Rise and Fall of Prohibition, which was also made into a PBS series.