The stories out of Colorado over the weekend have been gut-wrenching; this CBS story this morning particularly so. A young man named Wesley Quinlan was swept to his death, but not before helping to save his friends.
"Wesley just grabbed each of us and looked in our faces and just said, 'We have to get out of this car.' … And me and Wesley and Wiyanna all were sort of shimmying along the side of the car and before I knew it all of our feet were swept out from under us and we started travelling in different directions," his girlfriend said.
The images have been horrific.
So why is this the one that I can't get out of my mind?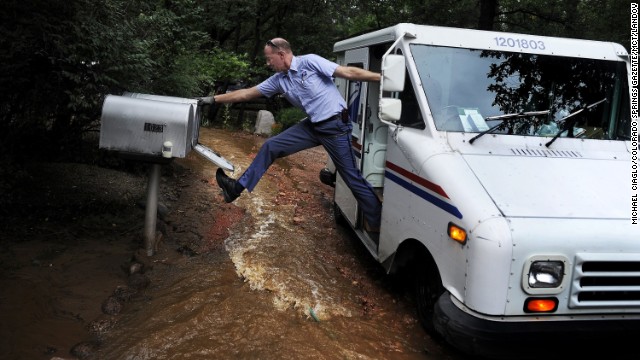 It's a testament to the good intentions of mail carriers, but in this case the home was surrounded on three sides by the flooding Cheyenne Creek in Colorado Springs.
Would holding the mail for a day be OK?
This carrier doesn't think so.