To a drone operator sitting somewhere in the United States, a missile attack in Pakistan may not be a big deal.
So a group of artists, collectively known as Not A Bug Splat (the name drone operators allegedly use for "kills") made this: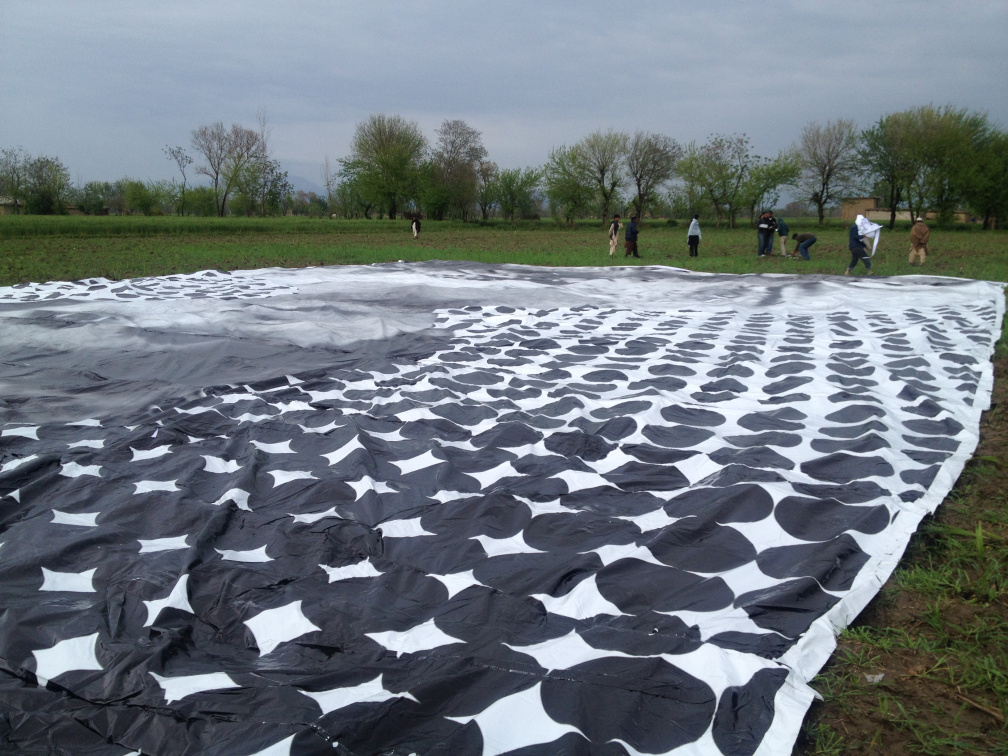 … which looked like this when it was unfurled next to a village in an area of Pakistan that has been the frequent target of drones.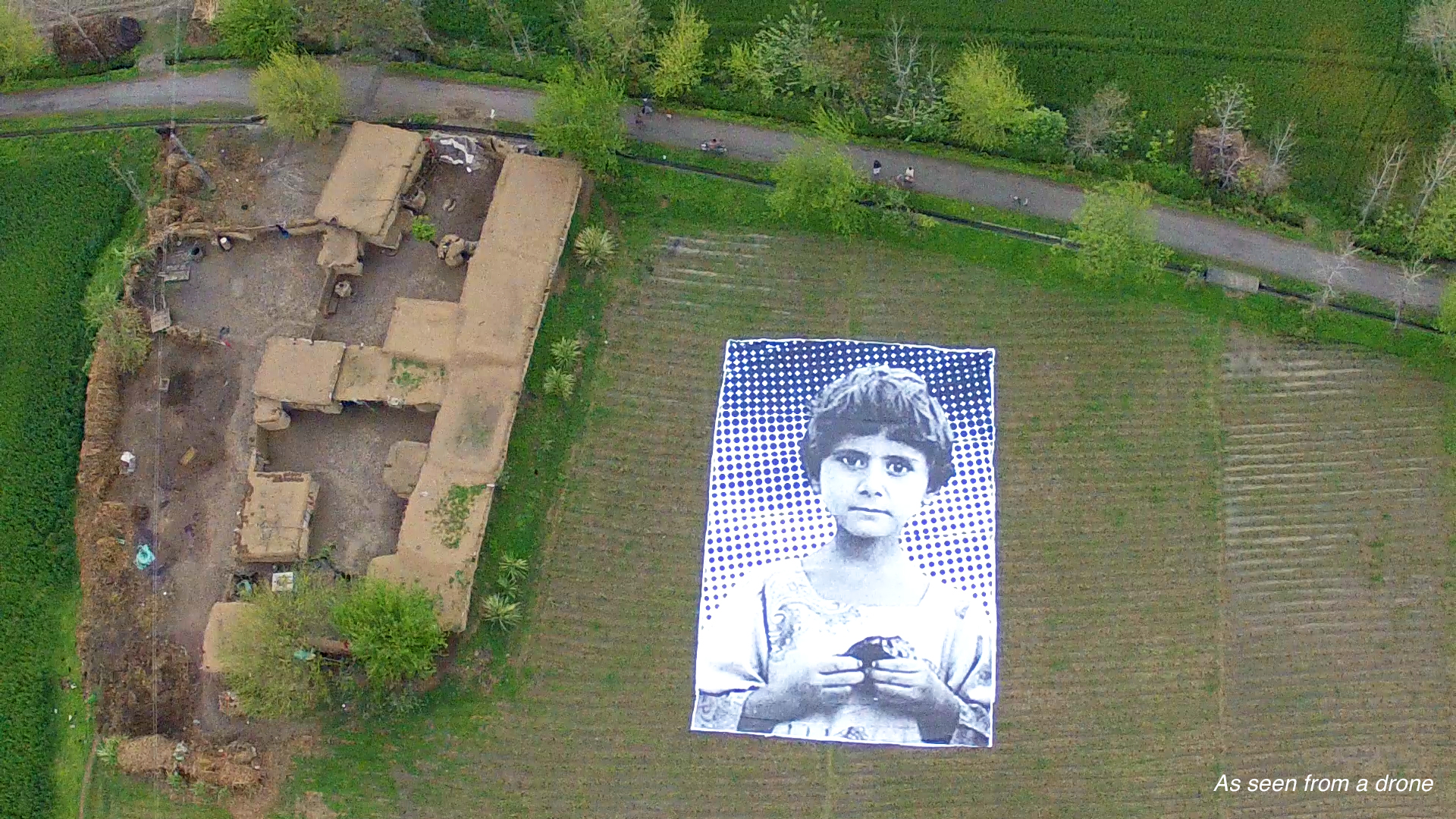 The child in the group is nameless, the group says, but the Foundation for Fundamental Rights says she lost both her parents and two young siblings in a drone attack.