There is a code among firefighters that few of us can fully comprehend, even though we so admire its existence.
They're burying Ed Walsh today in Watertown, Mass., less than a week after he was killed in a fire.
You don't get a send-off like this if you're just anybody…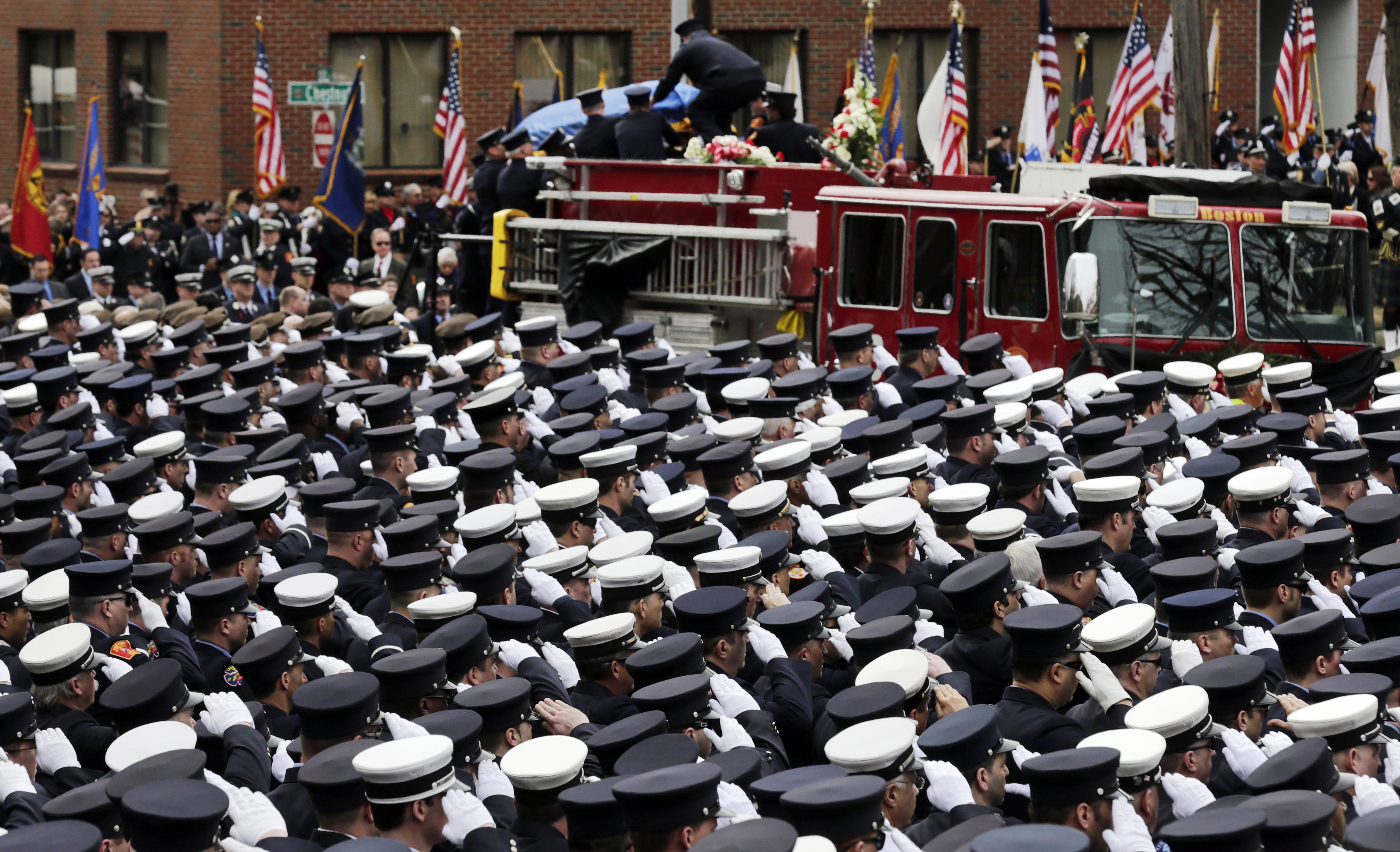 Fire departments from all over the country sent representatives to this morning's funeral.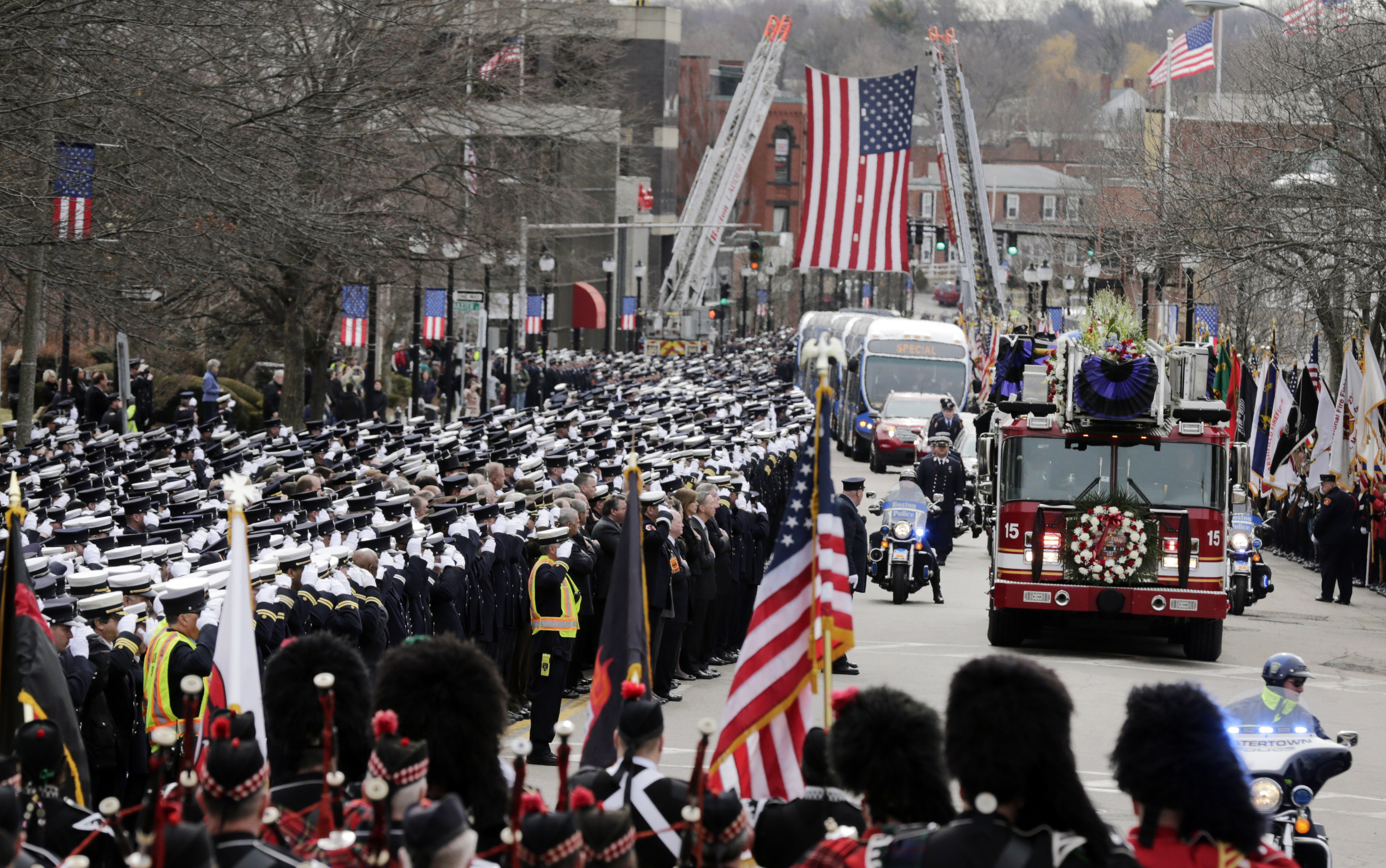 Kevin Cullen of the Boston Globe today perfectly captures the bonds that tie these people.
Last Wednesday, after they stood in her West Roxbury living room and told Kristen Walsh that her husband, Boston Fire Lieutenant Edward Walsh, had just been killed in the Back Bay, Richie Paris and Ed Kelly wanted to ease her pain.

"What can we do for you, Kristen?" asked Kelly, a Boston firefighter and president of the Professional Fire Fighters of Massachusetts.

"Anything," Richie Paris, head of Local 718 of the Boston firefighters, added. "You name it. Anything."
His wife wanted his wedding ring. But when they looked, it was no longer on his finger. It wasn't at the firehouse. He never took off his ring, his colleagues said. Somehow, it had been lost in the fire that claimed his life.
It was dirty work, sifting through the charred debris and soot. They searched for hours, and at one point Kevin McCarthy worried they would never find it. He and the others were on their hands and knees, like prospectors, just hoping to get lucky.

And just before 6 p.m., Patty Kenneally Donovan, the first woman appointed to the Boston Fire Department and a veteran firefighter whose father, husband, and two brothers were on the job, found the ring.

"I've got it!" she yelled, and it was the first joyous moment for an entire department, an entire extended family, indeed a whole city, in a week.
They rushed in their trucks to the church where the wake was being held and gave it to his widow.
Today's funeral is being streamed here.