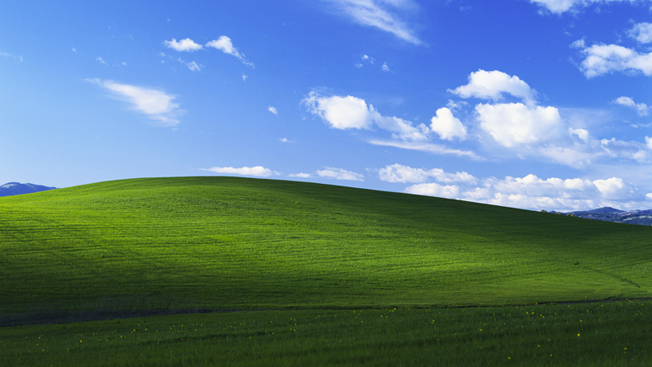 There's probably a virtual Walmart or virtual Home Depot here now.
This scene is no more. The most famous wallpaper in the world has been relegated to the ash heap now that Microsoft has walked away from its Windows XP operating system.
The image is called "Bliss." Is it real? Microsoft has released this video with the answer.