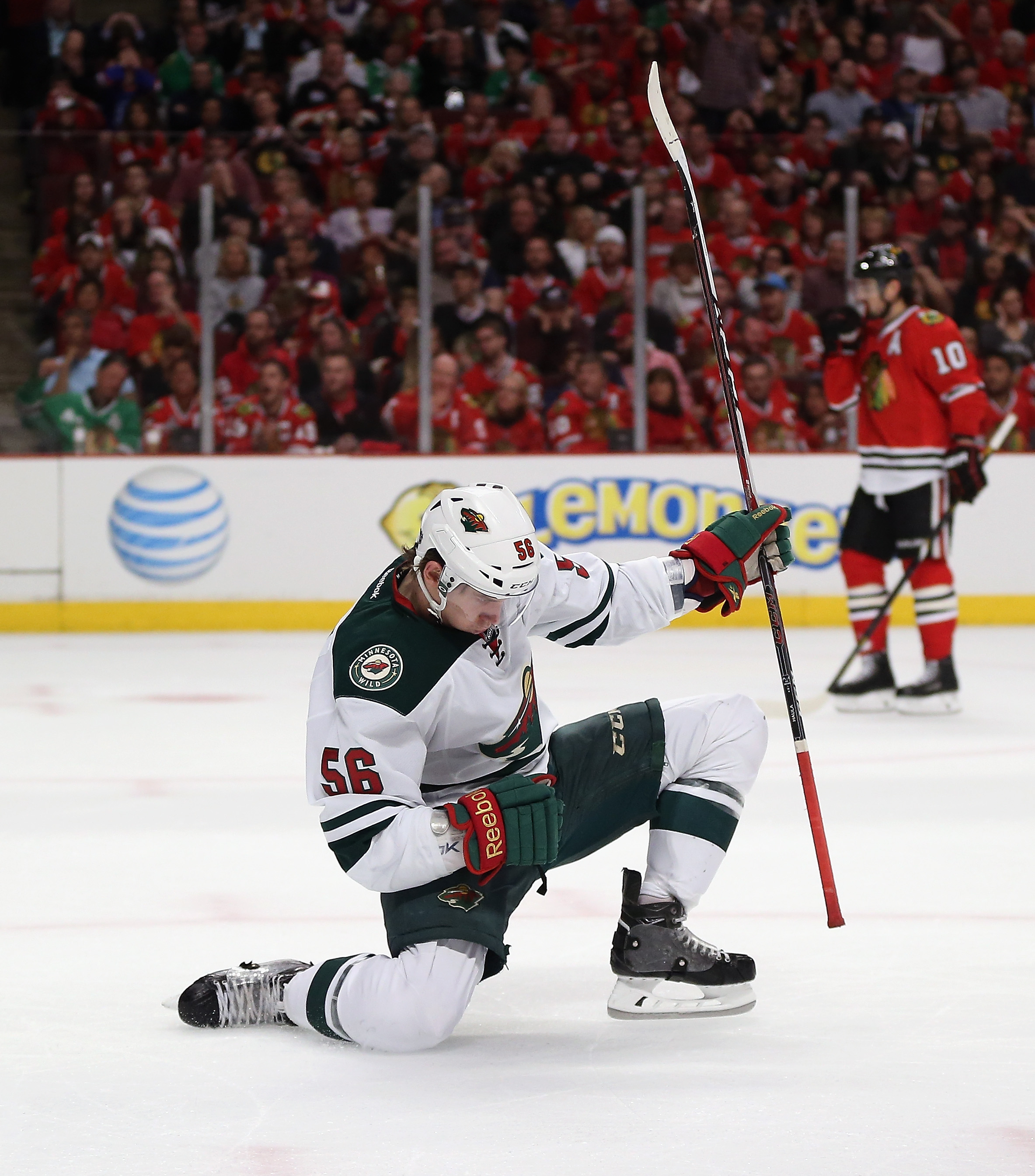 The Minnesota Wild haven't been eliminated from the Stanley Cup playoffs, but Deadspin isn't letting that fact stop it from shoveling dirt on the squad.
Writer Ryan Lambert takes the team to task for signing Zach Parise and Ryan Sutter in the off-season last year.
"Instead of just missing the postseason, the Wild are primed to bow out early in the playoffs for years to come, and that's technically an improvement," he writes today.
Make no mistake, the Wild are now a perfectly credible NHL team and if that's all you want to be, then by all means go for it. But the fact that they're spending more than $15 million against the salary cap per season (about 21 percent of next year's projected $70 million ceiling) on Parise and Suter screams that they don't really know how to spend money at all. Pittsburgh, for example, is only spending about $2.3 million more per year for Sidney Crosby and Evgeni Malkin. Chicago is paying about $2.4 million less for Jonathan Toews and Patrick Kane. Los Angeles is getting Anze Kopitar and Drew Doughty for roughly $1.2 million less. And so on.

Most teams that are legitimate Cup contenders do not get there by signing big-name free agents. Boston's contract for Zdeno Chara (the best defenseman of his generation) and Chicago's for Marian Hossa (one of the most underrated great talents of the last 15 years, who should one day head to the Hall of Fame, but who serves in a largely complementary role with the Blackhawks) are the exceptions to this rule. For the most part you win by drafting and developing top-level players, and occasionally trading for them. The corollary: Teams that spend this kind of major cash on free agents tend not to have it go very well for them.
He's right, sort of. But most teams don't lose their top three goaltenders to injury or multiple sclerosis, either.
"All they've done is elevate the Wild from yearly playoff-misser to yearly playoff fodder," he writes.
Under Lambert's theory, if the Wild were a bad team, they'd be able to draft better players. But ask anyone in Minnesota how that's worked out over the years of watching other teams in the playoffs.
And ask them whether they're having any fun in May for a change.