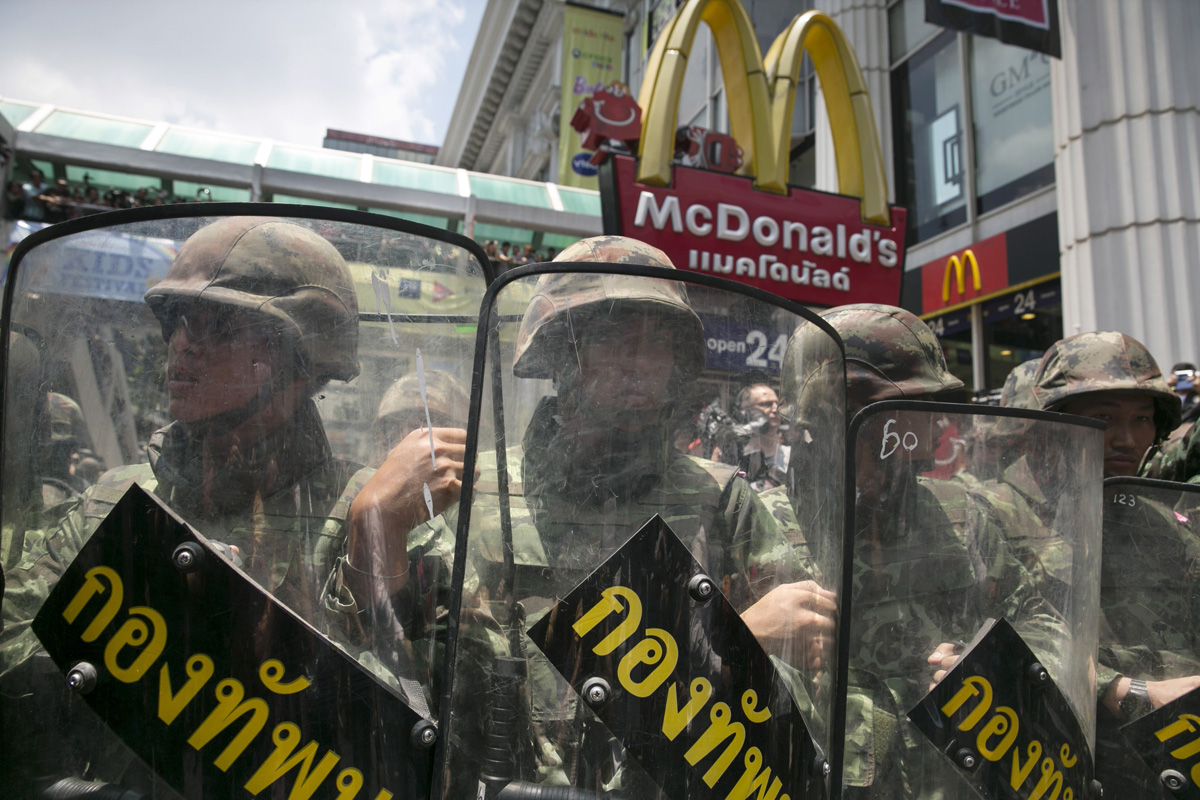 There's no question that corporations have to be very protective of the brand, but does McDonald's really want to avoid being linked to democracy? Apparently so.
Protesters against the coup and crackdown on democracy and dissent in Thailand have been using the golden arches of McDonald's in social media campaigns to keep the issue front and center. The McDonald's stores in Bangkok have become a gathering point for street protests.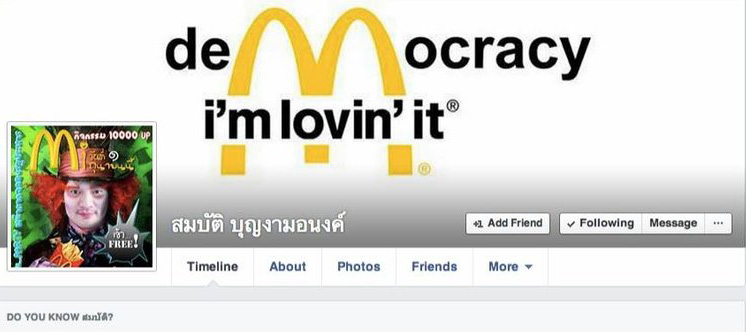 That's when McDonald's Thai went nuclear on its Facebook page:
"It has come to our attention that certain persons have recently used the McDonald's logo, symbol and trademark through several social media and we believe that such acts may have purportedly been carried out for the purposes of furthering certain political interests.

We hereby wish to place on formal record that such aforesaid use of the McDonald's logo, symbol and trademark was carried out without any participation, authorisation, acceptance or endorsement whatsoever on the part of McThai Co., Ltd.

We emphasise that we have no connection whatsoever with such aforesaid actions, and wish to clarify that McThai has and continues to maintain a neutral stance in the current political situation in Thailand.
We wish to request any person who has, in the past, or intends, in the future to use the McDonald's logo, symbol or trademark, to cease and refrain from doing so with immediate effect. We reserve the right to take appropriate measures to protect our rights under the law.

We appreciate your cooperation on this matter."
Today, the military leaders who organized the overthrow of the government said there won't be elections in Thailand for at least a year.
Since the monarchy was abolished in Thailand in 1932, there have been 25 election and 19 coup attempts.