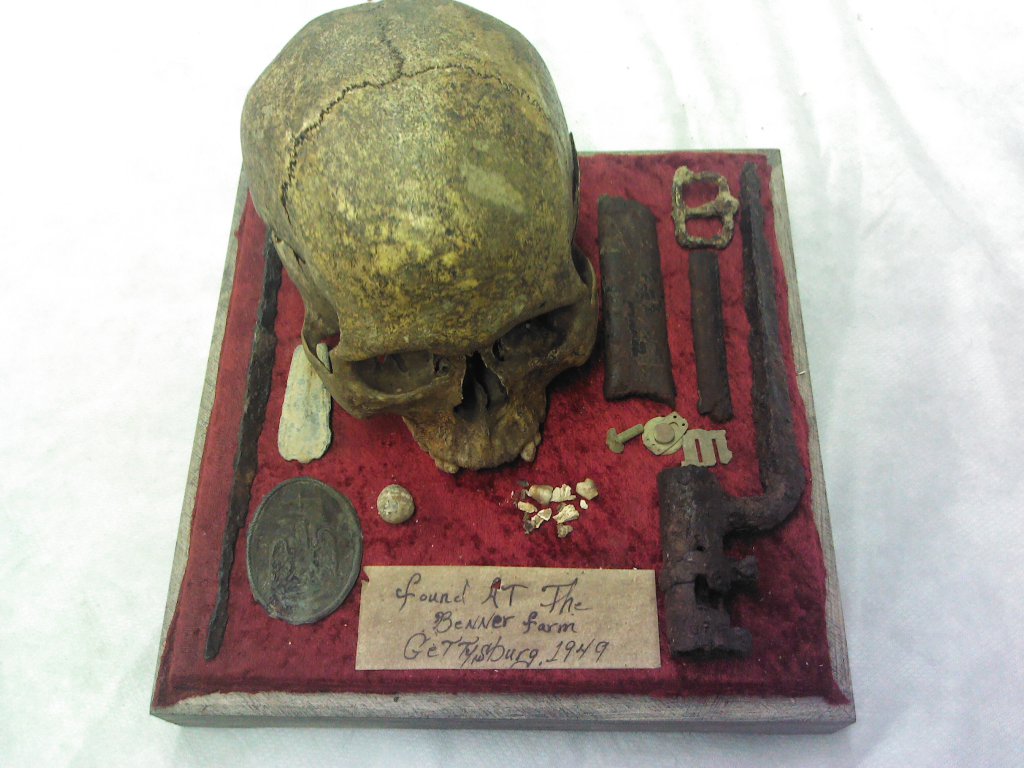 Sometimes, good sense prevails but it takes a little shaming first.
A Pennsylvania auction company has decided not to sell the skull of a person found near a spot where a field hospital once stood on the Gettysburg battle site.
The plan to auction off the skull  drew protests from the National Park Service and the Gettysburg Foundation. Today, the auction company said it will turn it over to park officials for a proper burial.
"We are extremely grateful to the owners of the collection for making this decision, and to Tom Taylor, the auctioneer, for helping make it happen," Gettysburg Foundation President Joanne Hanley said in a statement. "It truly was the right decision to return these remains to Gettysburg, providing the integrity and dignity this veteran deserves."