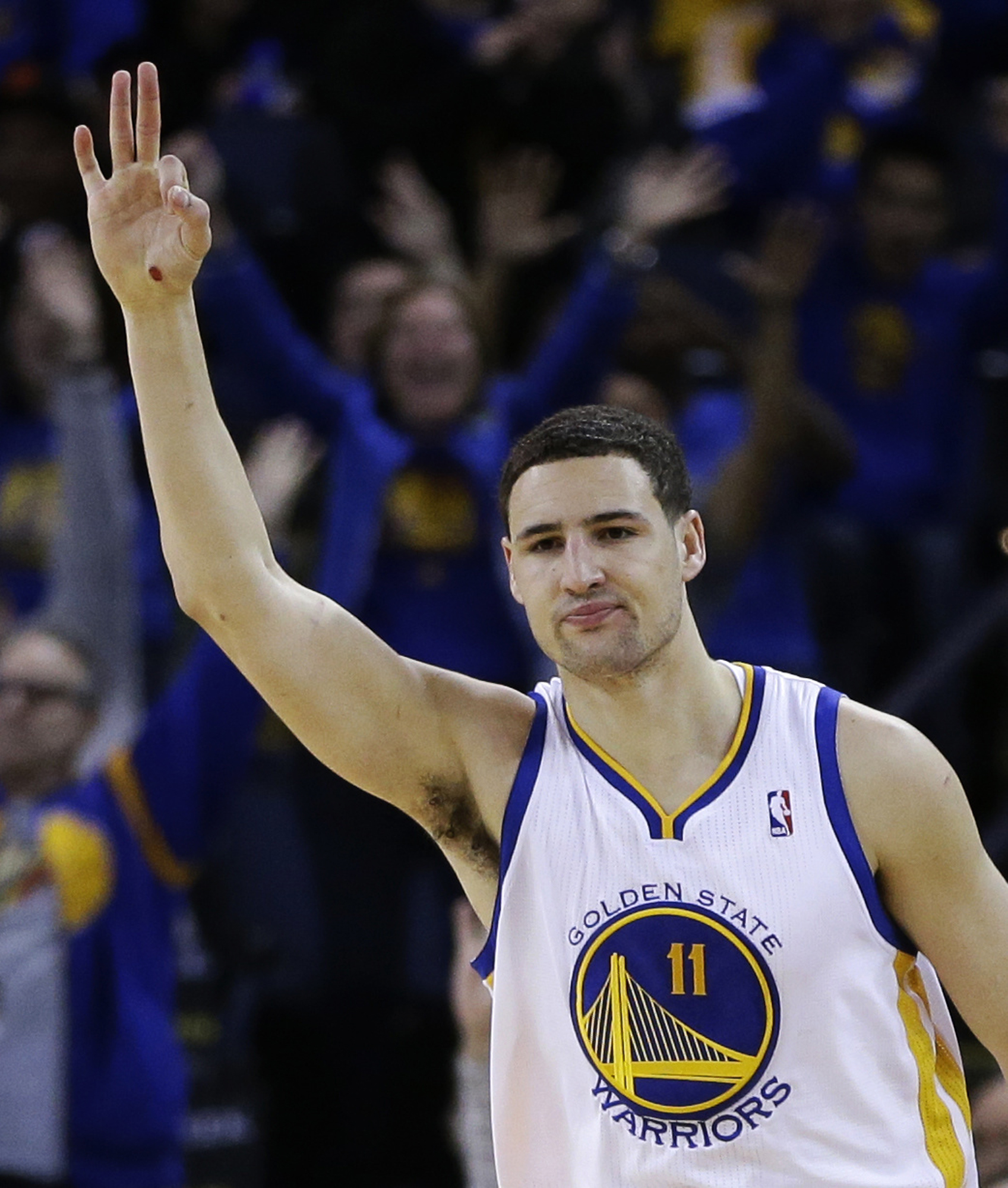 These are tough times for the self-esteem of Minnesota Timberwolves fans.
Kevin Love can't get himself out of town fast enough and he probably won't even pause long enough to say "see ya," when he's finally traded.
It would be refreshing if whomever is coming here would be excited as all getout to play in front of the few thousand fans the Timberwolves might still be able to attract to their games.
That may not be likely.
"It's disappointing," said the father of Klay Thompson said about the blockbuster trade that might be completed in the next few days, according to ESPN. "Klay and I have been talking about this all summer and the possibility of this happening as far as him and Kevin (Love) being together on the same team along with Steph Curry, and he was really looking forward to that."
Maybe if Thompson knew something about how great Minneapolis can be. Perhaps if he talked to someone who played here at one time or another.
Urp. Klay Thompson's father is Mychal Thompson, one of only eight players whose number has been retired by the University of Minnesota Golden Gophers basketball team. He was a teammate of Timberwolves co-owner/president/coach Flip Saunders.
Michal told a Los Angeles radio station he's depressed about the prospect of his son making a living in Minnesota, hinting that maybe the kid isn't all that thrilled about it either.
"And the positives I'll tell him are you get to play with Ricky Rubio, who is one of the best passers in the game. You're playing for a good coach in Flip Saunders," said Mychal, who was Saunders' college teammate at Minnesota.
But it appears the Timberwolves will end up with yet another short-timer in the deal.
"If this happens, I'm going to have to talk him down off the ledge," Thompson said.
(h/t: Paul Tosto)