This view of Northfield, Minnesota, is pretty much the story all around the southern third of the state today (more photos here).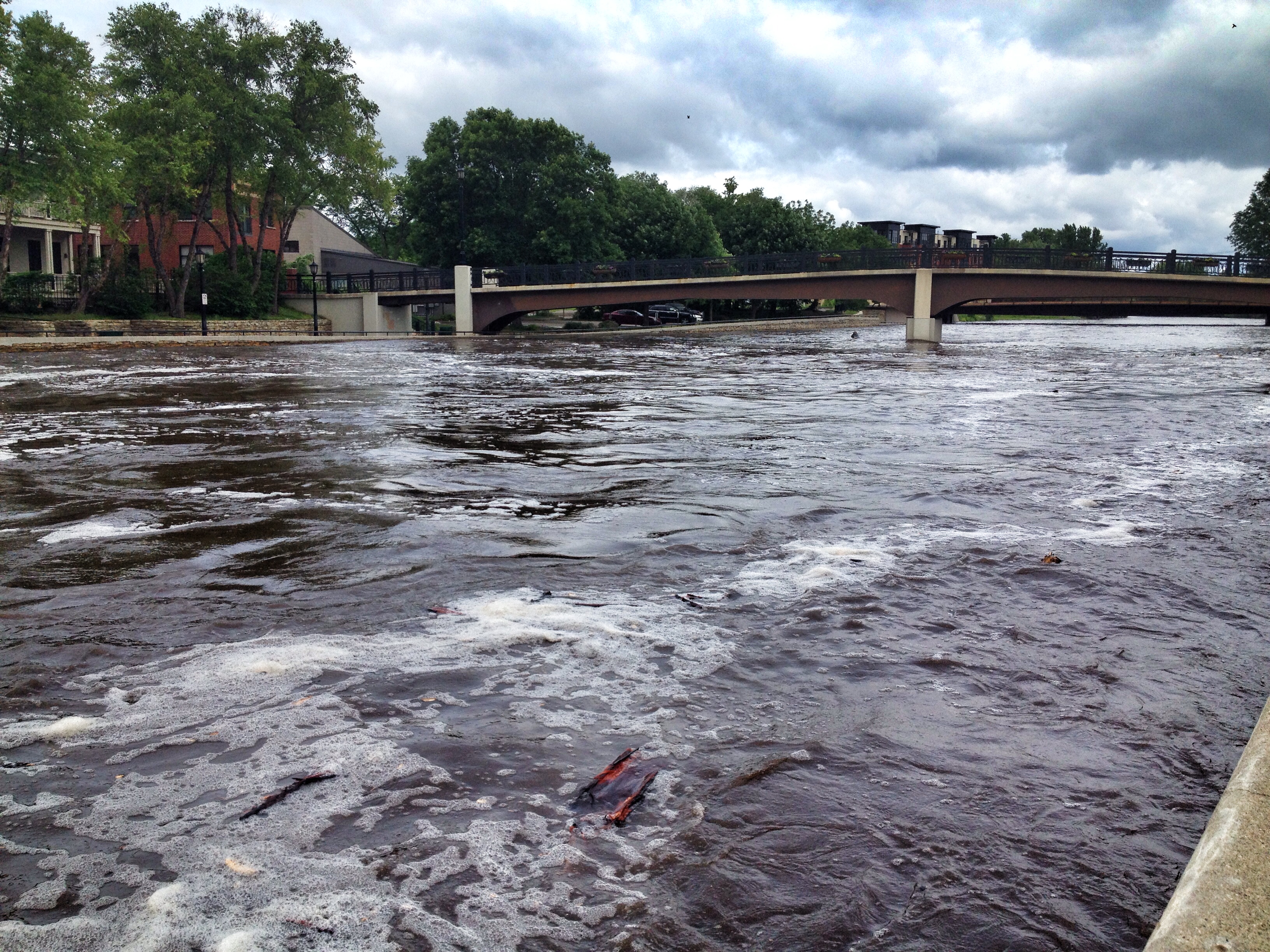 The flooding comes at a bad time, as if there's ever a good time for floods. But in the spring, the schools are in and the supply of young people with strong backs is inexhaustible. Not so in late June.
Northfield, for example, has put out the call for people able to help, having declared a flood emergency.
With two colleges in town and the high school down the street, we can normally mobilize hundreds of volunteers in minutes. However, most of those students are not easily available in the summer, so we're relying on citizens like you.
Northfield has a sign-up form for volunteers here, although it's not clear yet whether there'll be mobilized against the Cannon River.