It's probably not much of a secret that Kevin Love has played his last game in a Minnesota Timberwolves uniform.
Today, there's another indication that he's about to start playing them in a Cleveland Cavaliers uniform.
According to the website, BC Cleveland, the NBA online store has discontinued selling the Andrew Wiggins Cavalier jersey, even though the Cavs have signed Wiggins to a contract.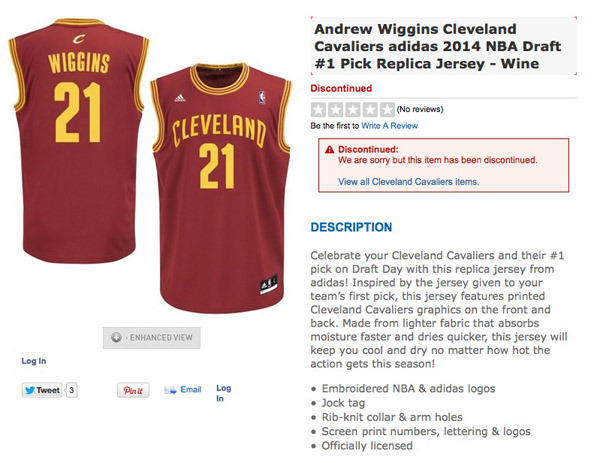 Wiggins is probably going to be playing for the Timberwolves in a couple of weeks, when he's traded to Minnesota for Love.
Or not.
You can still buy Wiggins' black Cavaliers jersey.